Welcome to Koru-Cottage, recent visitors will have noticed the site seems a little…empty.
Bear with me, we have recently lost the old site due to a server failure and will be rebuilding in the near future.
In the meantime for any enquiries about 'Taking Chemo on the Chin' or to buy a copy, please contact me at richard@koru-cottage.com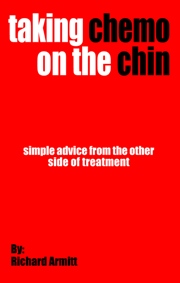 Thanks for looking in and being patient, new and improved will be on the way.
Richard Armitt – 2nd July 2009