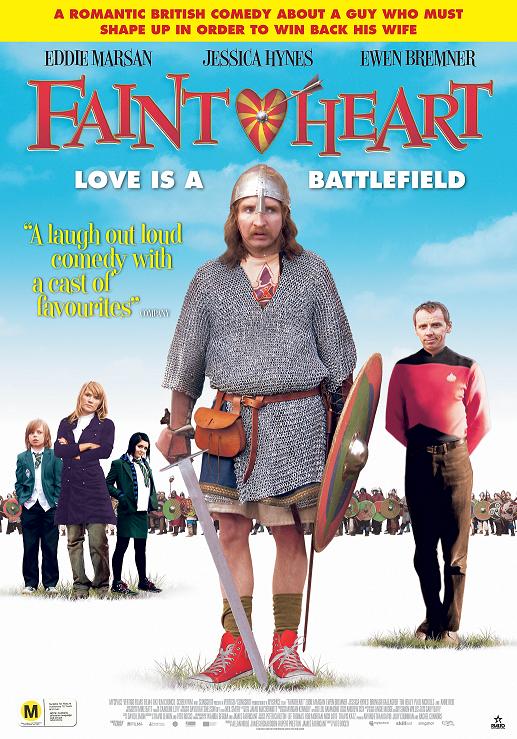 First up I'll be completely honest, this is the kind of movie I can't help but like. A modest budget, a great bunch of character actors, sprinkle over some British humour and add a dash of 'heroes journey' to finish it off. The movie itself is unusal in the way it was made, by public vote through myspace, surely a brave and now well rewarded undertaking. Perhaps not as well cultivated as last years 'Grow your own', but for my money has more to offer than the cookie cutter effects movies we keep getting fed.
If you want to be picky the bones of the story are pretty much on rails, but I loved the characters and their eccentric ways. The story follows Richard (Eddie Marsan) a hardware store lackey by day and ardent Viking re-enactor in his downtime, his family have just about had enough of his reluctance to accept responsibility and that's where we meet him, struggling with the battle to reclaim his life and love.
The movie has plenty of laughs to share with the audience and Ewen Bremner's (Trainspotting) obsessive Trekkie is worth the ticket alone, there are a few other familiar faces too, Jessica Stynes (Confetti, Shaun of the Dead), Bronagh Gallagher (The Comitments).
If you want to get a better understanding of grown men that dress up as Norse warriors for kicks it might help, or if you want a fun afternoon with a predictable and warm fuzzy feeling at the end then go for it.
It was also nice to see some of the haunts of my youth on screen, most notably Nostalgia and Comics in Birmingham. It makes a refreshing change to see a British movie that ignores London.
Thumbs up from me. 🙂
Director: Vito Rocco
Cast: Eddie Marsan, Ewen Bremner, Jessica Hynes, Bronagh Gallagher, Tim Healy
Genre: Comedy
Runtime: 91 minutes