Preview Time – check out my flaps!
Here it is, in a glorious 3 colour frenzy.
In a week of big announcements comes your opportunity to see the full cover (less barcode) of Sparrow's Flight.
You must all be getting excited now, I know I am.
Is it plain and simple? Yes it is, but it follows the design of 'taking chemo on the chin' and that is a good thing, with a reverse selection of colours this has the makings of a series for KCC.
So, if this has tickled your fancy, feel free to get in touch and put your name down for pre-orders before the official launch day in August. You could be dipping inside these covers before your friends and who wouldn't want that?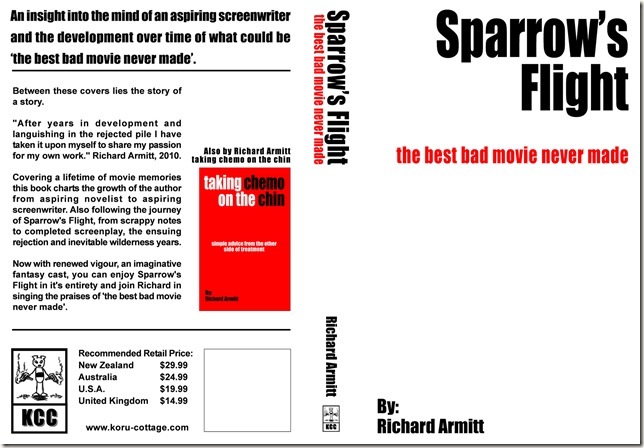 Available day one from this site and with other distribution to be confirmed, who could resist a great read for only $29.99 NZD?