A Quick E3 2018 Wish-List
Hey Team, E3 is only a few weeks away and unsurprisingly my mind has started to turn to what we will see from the horde of developers and publishers, looking to push their latest hotness.
Frankly, your guess is as good as mine, but I do have bit of a wish-list.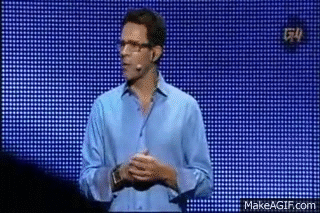 Ubisoft have become one of my favorite publishers/developers in recent years. I love that they are one of the big AAA game houses, but unlike EA and Activision, Ubisoft take risks and try crazy things. Not all are huge successes……Cue the brilliantly cringe-worthy Battle Tag from E3 2010 or even the presenter known as Mr Caffeine from 2011.
But on the games front, Ubisoft have delighted me by trying new ideas and sticking with them like Steep,( which I LOVED) The Division and Rainbow Six Siege, which could all have been left to die after tepid releases, only to be supported by Ubisoft for years and to become online forces of the modern gaming landscapes.
This year at E3, my main hope is that Ubisoft brings back my favorite from their Tom Clancy stable…. Splinter Cell. It's been almost 5 years since the last entry 'Blacklist', and even though it was the first game without Michael Ironside voicing the master of night-time-stabby-stabby, Sam Fisher, it still was well received by most.
With all the lessons learnt over the last 5 years, I am fascinated to see where Splinter Cell as a franchise goes. Open-world is bit of a Ubisoft trend at the moment, so maybe it could crib some Metal Gear Solid 5 and Ghost Recon Wildlands (hopefully more MGS to be frank). Or the campaign goes away entirely and it gets the Rainbow Six treatment, becoming a full on 'Spies vs Mercs' multiplayer title, which could be cool.
I'm not sure how fans of the PvE sneaky-sneaky-stabby-stabby club would feel, myself included. I think it's likely to be a mix of the two, with Co-Op and customisation at its core.  Shared experiences, character bling, season updates – would all fit into that model. Earlier this year, Sam Fisher popped up as a cameo for Ghost Recon Wildlands, so maybe Ubisoft has something in the works………God I hope it is at E3…… and I hope it's good.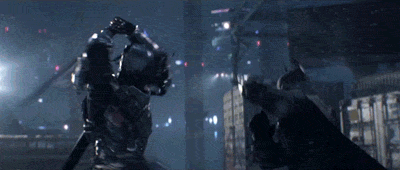 My next big wish-list item is to see what Rocksteady Games are working on. Their re-imagining of Batman in 2009 was revolutionary.  There are no shortages of rumors on the 'series of tubes' (internet) about what they are working on….maybe another super hero game? Maybe Superman? BUT nothing is confirmed. A quick search on Rocksteadys site shows they are full steam ahead on something, with 157 current employees and another 24 jobs advertised in every area of game development. Their publisher Warner Brothers is due a big release as well to be frank, with Injustice 2 being their only really good game released since the Arkham and Mordor Series. (We won't talk about the 2nd Mordor game….*cough* ….loot boxes)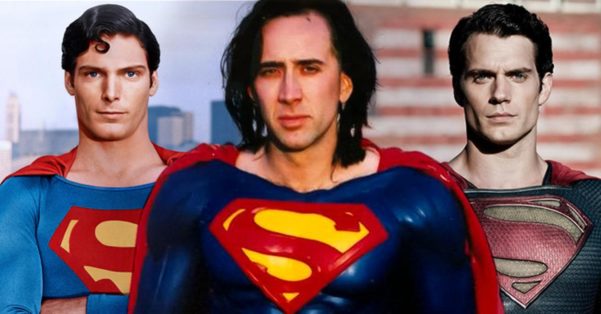 A Superman game seems likely considering the online buzz, but making a video game with the required trope of 'fail-states', but centered around a character that is super-strong, indestructible and bit of a goodie-good seems tricky.
BUT, Rocksteady are damn clever so we will wait and see. I personally though, would love have seen them venture into something completely new, maybe a Sci-Fi RPG. The mind boggles at the possibilities.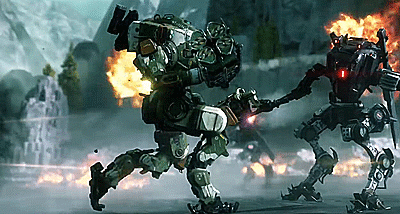 My final wish is to see what my beloved Respawn Entertainment is up too. Since Bungies fall from grace as the shooter kings of the gaming world, Respawn has become my surrogate shooter studio de-jour. What they achieved with both Titanfall 1 and 2, elevated them to masters of FPS campaigns and multiplayer.
With them being linked to EA though I have my fears, as EA seemed determined to kill, close or butcher everything I know and love in the gaming world. I just hope they look after Respawn better than Mass Effect, or Pandemic and Visceral games.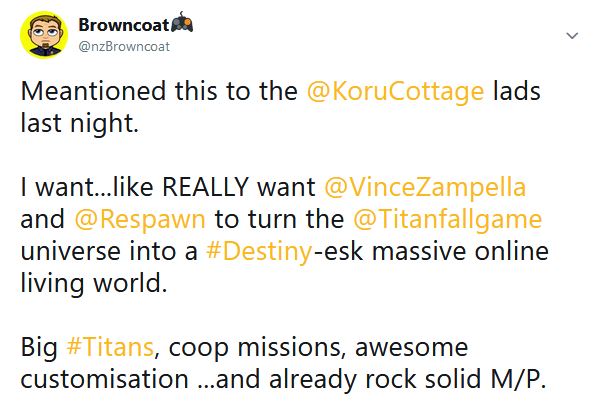 I have tweeted an idea before and even got a 'Like' from Respawn Entertainments Founder, Vince Zampella.
The loose idea was – Titanfall as a Destiny-esque open world shooter. A stellar campaign with a persistent shared world, character classes, strike missions for you and your titan buddy and team raids….all set in the surprisingly deep universe of Titanfall.
In simple terms…Big Robots, Army dudes who run on walls and awesome FPS mechanics. Give it to me…Give it to me now!
So those are my big wish-list info drops for this E3. A Splinter Cell game and details on what developers Rocksteady and Respawn are up too.
As a foot note, I would also LOVE for EA to do something right by fans for a change and announce a full remaster of the Mass Effect Trilogy
…………Dreams are free though.