Byte Size – ESO Elsweyr Review (Xbox One X)
OK, so firstly I must apologise for the delay in getting this review done. I have only just been able to consistently log in to the ESO servers in this last week. Now every time a new DLC is released for ESO there is a spike in users and some problems are expected but typically you get in within a few attempts. Not this time. I will also mention that I am an Xbox Insider in the Alpha Ring for system previews, I noticed nothing else untoward but this may have caused log in issues too. But enough of the excuses, lets go catch a dragon by the tail.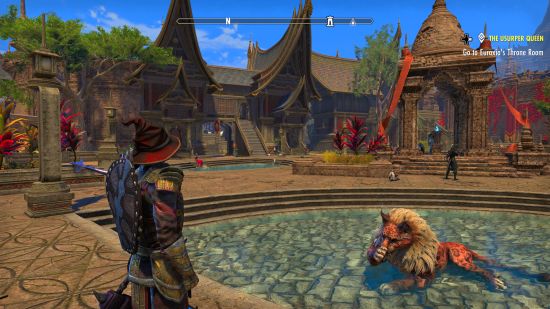 Welcome to the land of the Khajiiti, cat-like desert dwellers, famed for their prowess in the mercantile arts. Elsweyr is a diverse land of grasslands and canyons. Unfortunately the growing of Moon Sugar has been rudely interrupted by the return of dragons to the area. Can you save the land from the dragons? Elsweyr is part of The Season of the Dragon which consists of several DLC's and will reward you with great treasures, and a pretty mint house to boot.
This is the first time I feel that the real hardcore ESO player has been targeted. Twelve player trials, long term 'stretch' rewards, and a new class in the form of the Necromancer. On the downside, I am finding myself with less and less time to sink into ESO and when I do find time I end up doing lots of housekeeping tasks, which I enjoy, but doesn't really further my progression.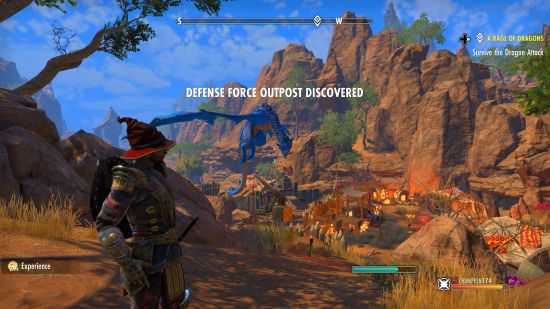 Elsweyr isn't as strikingly beautiful, or visually different like Morrowind and Somerset but instead is in it for added, and extended, gameplay elements. As an area it is just more Tamriel, not a bad thing at all. You just won't find yourself exploring for no reward or a great vista like you may have done in other areas. The dragons outside the quest lines play as a group battle similar to the Dark Anchors in other areas. Obviously with the addition of dragons comes dragon bone and therefore and new style that can be crafted.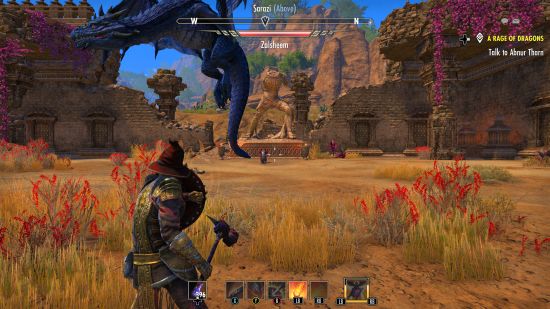 I haven't even dabbled with the Necromancer class as I am still devoted to levelling up my main character. From all accounts the Necromancer is a great expansion to the line up and plays different enough to other options to make it a worthy addition. Also included are the obligatory pets, mounts, homes, and outfits. All good and add to the ESO world but nothing to blow your socks off. Although I can't wait to see the Notable House that is a reward you work towards over The Season of the Dragon…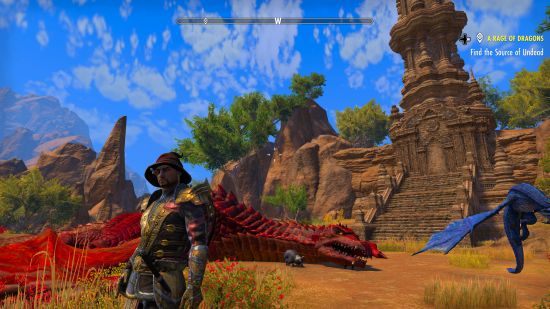 Closing Comments.
For me Elder Scrolls Online is just going from strength to strength, I am loving spending time in Tamriel, even if that time is limited. I have finally moved past the grind of many skills and can really enjoy the exploration side of things. Although seeing other players that are four times my character level makes me realise how far I have to go.
On a side note, I really, really hope in a couple of years I am making similar comments about Fallout 76.