Byte Size – Titanic VR, PSVR
History can't go past the sinking of the Titanic, it is a story that will run and run, obviously there is the support from Hollywood in various guises and the potential for Mr Clive Palmer and his ambitious reconstruction of actual Titanic v2. What VR Education have done is taken their Kickstarter project and delivered the all too familiar story with some historical accuracy, wrapped up in a VR learning experience. Here's what you get.
I can take or leave the dramatised sinking and to be honest having skipped through the youtube version prior to playing I couldn't sit still for the required fifteen minutes. Its a shame there aren't chapters to flick around, because let's be honest we really want to see the sinking bit.
Once the boat goes down you can get back to the menu and choose between a Wreck Tour, a Sandbox Experience and the Game.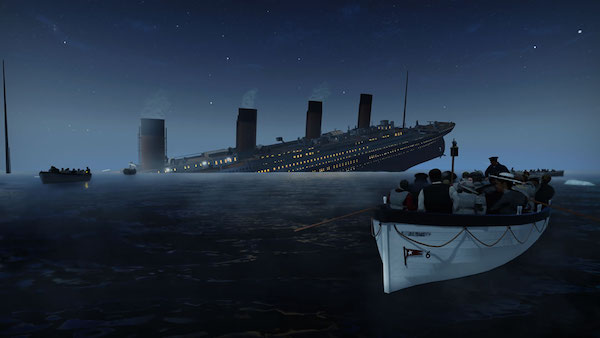 The game (of sorts) puts you in the shoes of Dr Lynch, piloting the submersible and using remote drone to pick up objects as directed and take them back to the lab, uncovering more truth about the sinking. It's okay, alternatively the Wreck tours are a good way to introduce somebody to the game or even VR itself and glides you around the wreck on a preset path.
Sandbox is the fun stuff. Although the wreck itself is shrouded in darkness and the light on your sub is pitiful, the excitement at actually driving around the wreck is palpable. This harks back to happy days playing Subwar2050 and just proves that PSVR plus Submarines is a marriage made in heaven. There are a few creatures floating around the place, but don't expect to be harassed by Sharks or Octopus.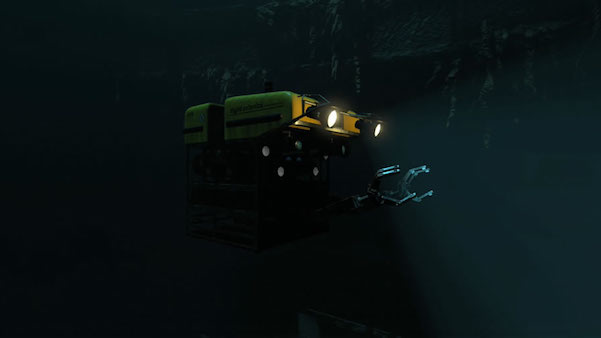 The interaction with the Move controls is spot on and sitting in your submersible, using the sticks to drive it around, change the lights and take control of the drone is terrific. More so when the hulking wreck first looms up in the darkness of the ocean floor. Where the experience may be lacking in atmospheric sounds or watery effects, it is made up by imagination.
Titantic VR, may not be perfect but it ticks some boyhood boxes for me and is a good use of twenty bucks.