Righto KC team, here is another Podcast for your ear-holes. Keep an eye out for next weeks one, it won't be gaming related…….and it may even teach you something (gasp).
Remember it flows both ways. Make sure you hit me up on Twitter @nzBrowncoat  or in the comments with your own favorite listens
THIS WEEK it's the DLC Podcast hosted by Jeff Cannata and Christian Spicer. They are a mainstay of my week, out every Tuesday (in NZ) and are a great listen with usually a different guest every week. They love, loving things.
iTunes Blurb:
DLC is your weekly audio tour of the latest in video games and tabletop entertainment.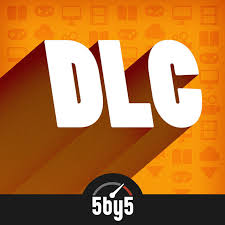 Hosts Jeff Cannata and Christian Spicer are joined every week by the best damn gaming experts on the planet as well as YOUR phone calls! Disagree, Like, or Comment by Direct Live Call-in or in the Designated Lobby Chat! It is the gaming show Decided by Listener Contribution. DLC, the Digital Lifestyle Companion for gamers who Don't Like Cynicism.