Bayonetta and Vanquish Review (Xbox One X)
Bayonetta and Vanquish Remastered? I like this idea, I like it a lot.
There are plenty of remasters/re-releases coming out these days, and rightly so. There are more than a few games that NEED to be seen by people new to the gaming scene.
Yes, many will seek out past gems and try them out. But a lo-fi game in a hi-fi world won't get the same response as it did a decade ago. Making a few tweaks to the visuals is the way to go. Especially to grab the attention of the younger generation. And that is exactly what PlatinumGames have done to their two classics, Bayonetta and Vanquish.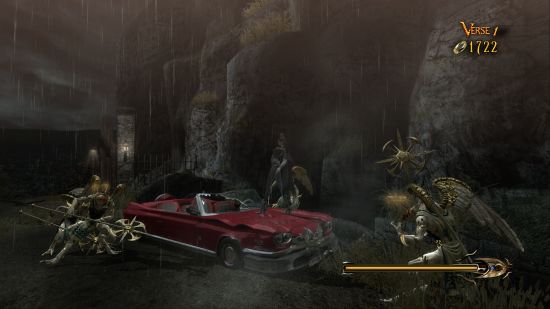 Bayonetta.
Both titles have been given the 4K resolution and 60 FPS treatment. On the Xbox One X and PlayStation 4 Pro as you would expect. That alone is enough of a reason to revisit the visual titillation that is Bayonetta and lets not forget how good it is as a game too. For those unfamiliar with Bayonetta it is a single player, third person game akin to Devil May Cry, lots of kicking, combos, and bullets. And plenty of enemies to be on the receiving end of these attacks. The vision and style of Bayonetta has definitely withstood the test of time, it is great fun and plays just as well as I remember it ten years ago.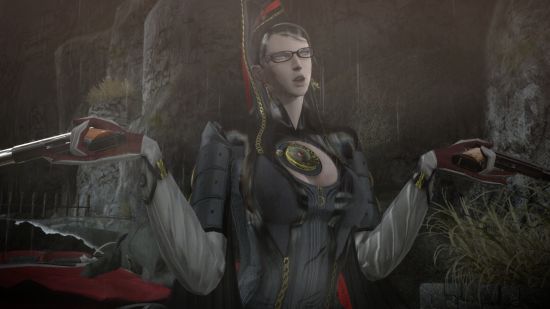 Revisiting the Gates of Hell and hearing a certain song on the first drive with Enzo (pay attention, it will bring a smile to old gamers like me) never get old. The upgrades to combos and guns are fun and allow for different approaches to your play style. I even had to dig out my replica Scarborough Fair I got back with the original release, unfortunately thanks to the Canterbury earthquakes it has looked better.
Bayonetta is a fantastic example in doing something different and doing it well. This is even more evident with the visual polish.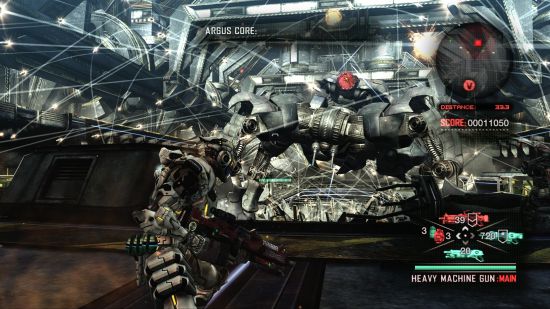 Vanquish.
Ahhh, Vanquish. Some would say it is just a mash up of Halo and Gears of War, but not me. I think it has taken some of the best elements from several genres and games and comes up with a ripper of a cover based, bullet–hell, brawling shooter.
You play Sam Gideon, a member of DARPA, and the wearer of the Augmented Reaction Suit, hopefully proof that an annual budget of 3.5 Billion Dollars will come up with some cool tech in the future. Playing on the the old USA vs Russia plot, it is up to you to save the world from annihilation at the hands of a massive microwave transmitter in space. Run of the mill plot, but a great, if some what short, game.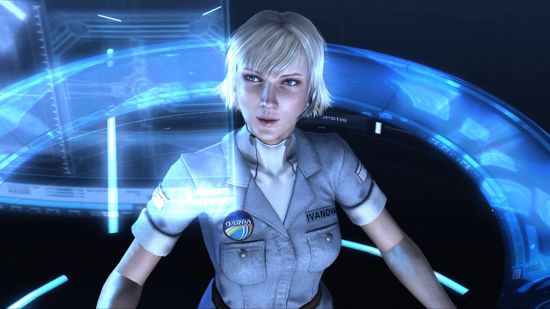 With a vast array of weaponry and the inbuilt abilities of the AR Suit you set out to nullify the threat of turning the worlds inhabitants  in to microwave popcorn.
Like Bayonetta, Vanquish was a great game at its release and has done nothing but benefit from the visual upgrades. Hopefully this time around it won't be overlooked by as many people. I'm also a fan of the quick fix Vanquish gives you. Gaming time is a valuable commodity for me. So being able to have a short, and quality game is a bonus.
Closing Comments.
Two quality games for NZ$70? Yes please.
If you put time into both ten years ago you might not get as much value out of this package but for new gamers? Well it is a no brainer. Especially if you like a bit of single player action… Here's hoping more studios follow suit with their classic titles.