Byte Size – Beat Saber, PSVR Review
Rhythm music games like Rock Band and Guitar Hero were all the rave ten years ago. We gamers went and bought expensive plastic instrument sets, and rocked out to all the biggest songs from bands of our youth and the best of the current day. But the rhythm music genre died a painful death in late 2010 and it was relegated to the back alleys of gamer memories, played only by die-hard fans of the games.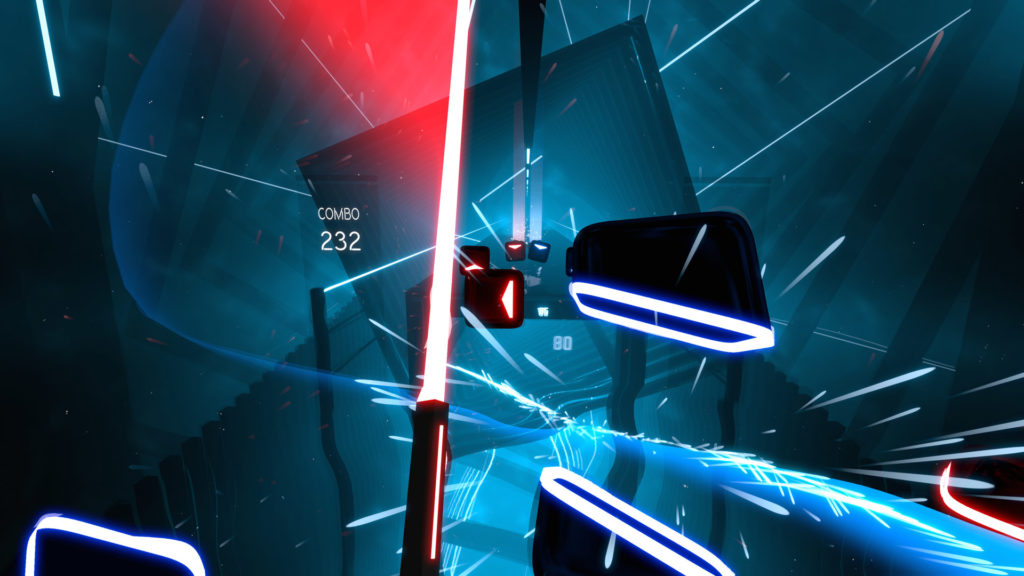 With Playstation VR going from strength to strength in 2018 though, it seemed only matter of time before an immersive music-based game would raise its virtual head. Low and behold, little known Czech-based developer Beat Games have done just that. They originally released this wee game on PC in early access, and thankfully it has had an official release on the PSVR, just in time for family holidays.
So…..
Banging Beats…Check.
Light Sabers…Check.
VR Headset, so you can't see how silly you look…Big ol' CHECK!
The setup is simple. Hold the PS Move controllers as Light Sabers and cut the cubes as they come down the VR music highway in front of you. Simple as an idea, but the execution is not so…simple. This is a virtual world, a full body experience, and not a game that can be played on the couch. There will be grunts, head-bobs and sweat involved!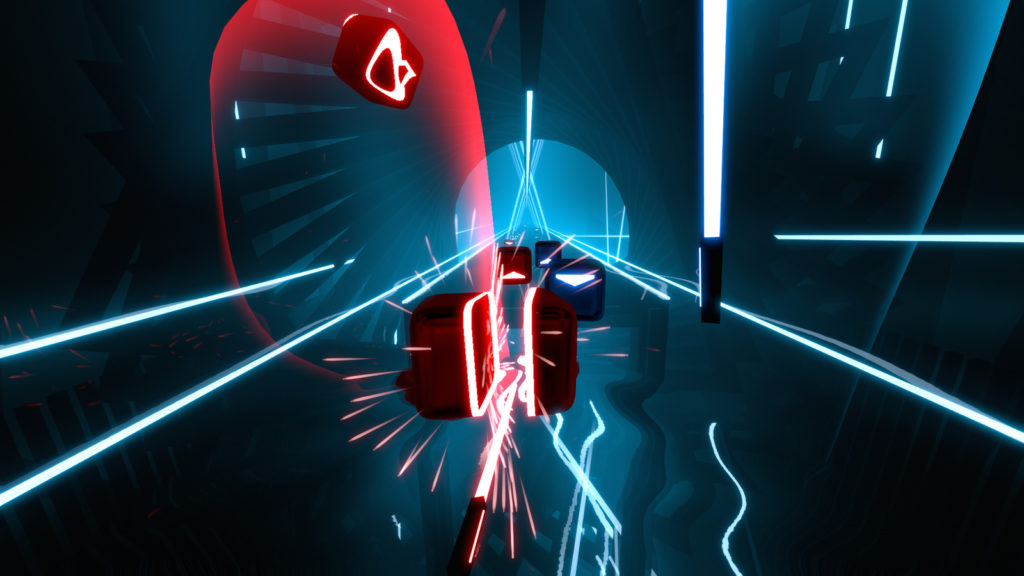 The Good– Beat Saber is a game where the whole family can play….and more importantly, WANT to play. It is unique, easy to understand and fun. There is no motion sickness, looks great and even works as light physical exercise. My wife is NOT (yes in capitals)… not a gamer, and she loves this game.
The Bad – The music selection is very limited, which is a big deal for a music rhythm game. None of the songs you will likely know, and worse you cannot add custom music like our PC cousins can.
The Ugly – At $48.95 it's pretty expensive when compared to some of the other amazing titles on offer on PSVR.
Sure it's a bit pricey, but it's an enormously fun experience that is at this stage totally unique to VR.
But I gotta ask…………..Please dear developers I need custom tracks, let me get my Jedi Rock-On to some Flo-ri-da and ACDC!