Destroy All Humans (PlayStation 4)
THQ's Destroy All Humans reminds me a lot of Tim Burton's rather good movie Mars Attacks!
In both the movie and the game, aliens are out to destroy the human race, both adhere to the little green man (kind of) appearance. With many of the human victims are bumbling simpletons ready to give into the alien invasion.
Destroy All Humans was first released in 2005 for the Xbox and the PlayStation 2 (spawning two sequels) and sees Cryptosporidium 137 sent to Earth by his superior Orthopox 13 after his predecessor clone Crypto 136 disappeared. Set in a 1950s Cold War-era United States,  Cryto 137 must harvest Furon DNA which is, unconveniently for humans stored in the human brain stem. The DNA will help ensure the future of the Furon empire. Ultimately, Crypto must defeat a shadowy US secret organisation knowns as Majestic and rule America.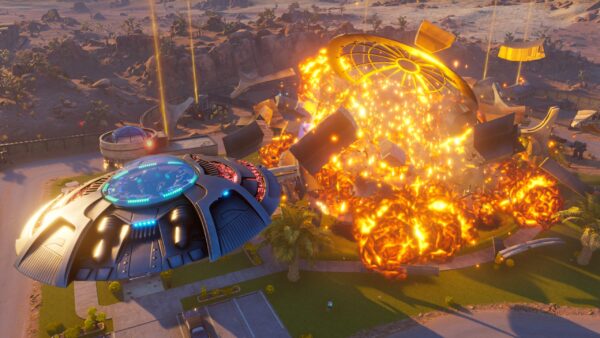 Destroy All Humans 2020 has got an overhaul in the visuals department.
It is looking rather spiffing on modern days consoles, although I thought that a lot of the humans looked a little plasticky. Still, it's a nice visual upgrade from the original game. The dialogue is unchanged from the original and while some of the Cold War-era jokes fall a little flat today. The banter between Crypto and Pox still holds up, with the dialogue between the pair entertaining and sure to entertain. It's probably one of the things I like most about the game.
Like the 2005 version, though, the weakest part of the game are its stealth mechanics. At certain points Crypto must complete certain objectives without being spotted – often an insta-fail if he gets spied by a human. Whereas at other times, if he is discovered in alien form, it seems the entire US army descends on him – along with the local constabulary for support.
Like any good alien, Crypto can scan the minds of humans – useful for maintaining disguises when he takes on human form. He can also upgrade weapons and his flying saucer (it is, indeed, a flying saucer) and the game retains all the dialogue and humour – for better or worse – of the original game. I still chuckled at being able to pick up a cow through telekinesis and fling it into a lake – or fire it at a human, knocking them down.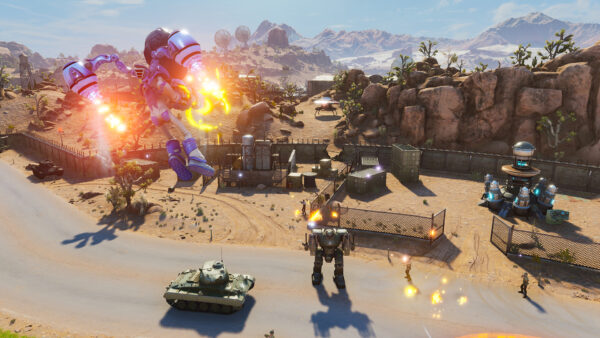 Missions are bite-sized chunks, almost.
With each level – be it capture a naive beauty queen from a country fair and lead her back to your ship or convince the clueless townfolk of a small town that you're its mayor – taking a handful of minutes to complete. Once each location is complete, it's unlocked so you can come back to explore for collectibles – or destroy more humans, of course.
Overall, Destroy All Humans is a likeable remake of a mid-2000s game, albeit it one with humour that hasn't entire stood the test of time.