JBL Quantum 400 Headset – Review
JBL have been a mainstay of the home audio fraternity since 1946. They have in recent years been brought under the Samsung Electronics umbrella, which may explain why after so many years, they have finally taken the leap into Gaming Headsets – see what we think of the Quantum 400 Headset.
They have certainly jumped in boots and all too. The new 'Quantum' range boasts seven different models. Spanning entry level headsets through to models with head-tracking, noise cancellation and wireless surround sound.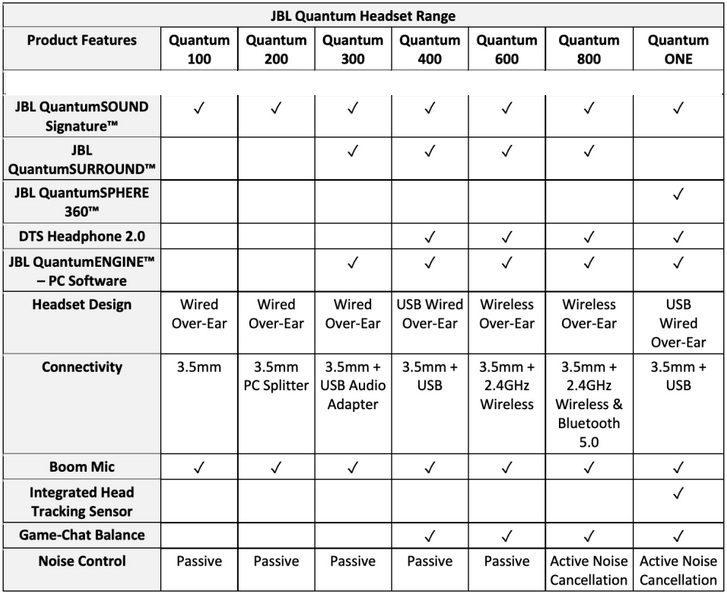 For this review we are looking closer at the middle of the range model, the JBL Quantum 400s.
IN THE BOX
JBL Quantum 400 Over Ear headset with boom mic
USB-C to USB braided cable (3m)
5mm to 3.5mm braided cable (1.2m)
To see the full Koru-Cottage YouTube unboxing, check out the Video Unboxing below.
Quantum 400 Headset – BUILD and QUALITY
Because the Quantum 400 Headset sits in the $150-$170 price bracket it's unrealistic to expect billet aluminium and carbon fibre. They are predominantly plastic, but feel sturdy and well put together.
The padded headband is comfy and the large JBL logo embossed on the top looks classy. On the sides of the headband are the standard adjustment sliders, but there is no clamp force adjustment. Which for someone with a sizeable melon like myself, was noticeable.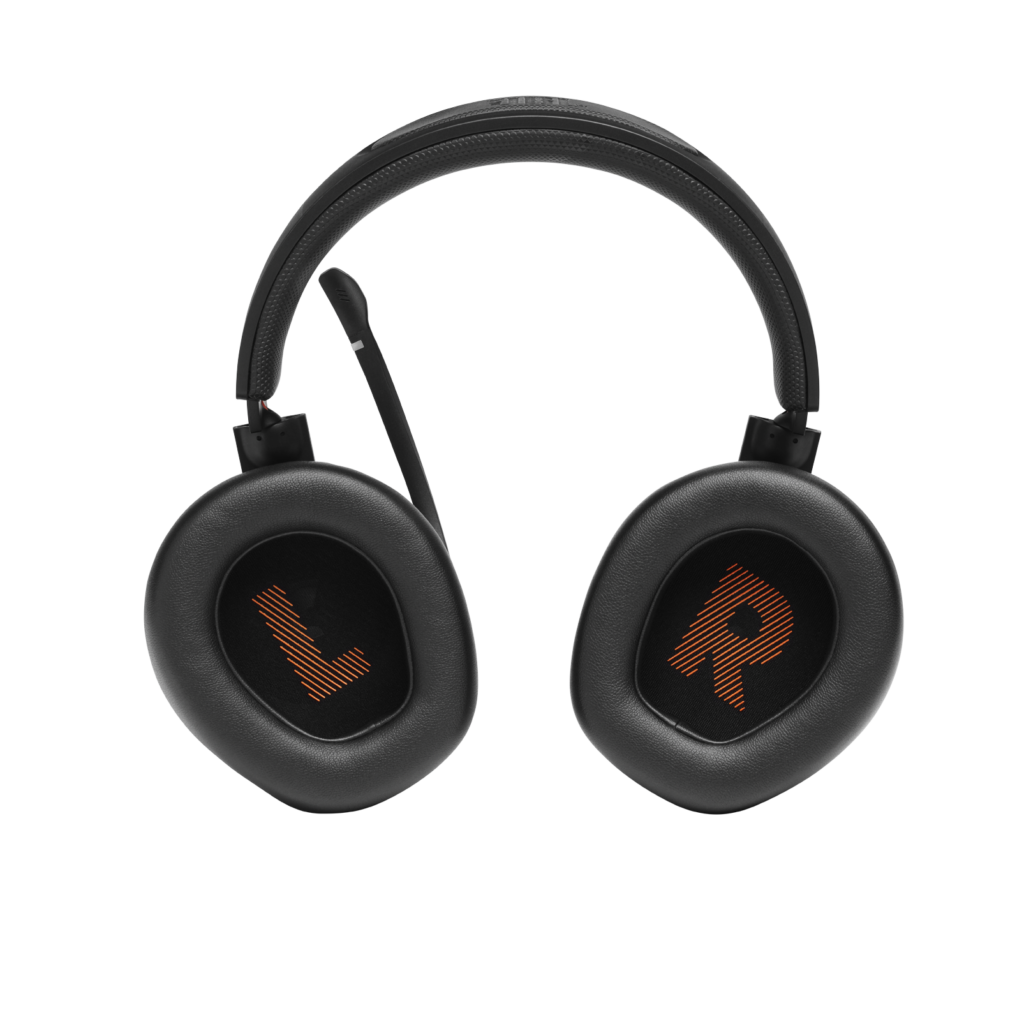 The ear cups are PU Leather with foam interior. The interior of the cups are emblazoned with a massive orange "L" and "R". They sat on my head really well and even after a few of hours of continuous gaming felt comfortable. I would suspect though, that in the height of summer some beads of sweat may appear around my ears.
My only gripe of any substance would be that the flip up boom mic felt somewhat flimsy. When folded up it would sometimes fold inside the headband and rest against my head.
WHAT THEY CAN DO
The Quantum 400s are wired only, with volume, chat and mute, all on the left ear cup. They can be plugged into anything with a 3.5mm output and can also hook into the PC and PS4 via the USB-C cable.
To take advantage of the full suite of features in the JBL Quantum Engine software package like 'Quantum Surround' and customisable RGB lights it has to be used on PC.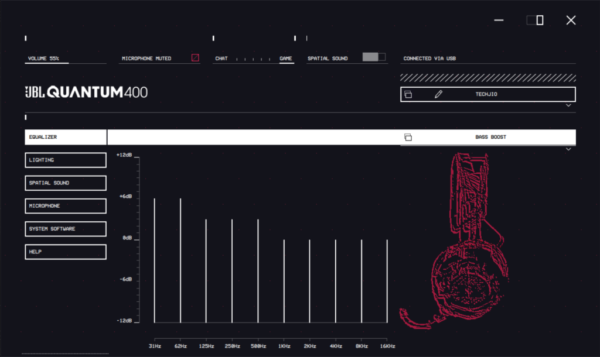 For PC gamers this will be a huge deal, as the level of customisation seems seriously impressive at face value. Here at KC we are predominantly console gamers. I have not ventured into this scary world of .exes, updates, drivers and operating systems, so can't comment of the software suite with any authority. Although Gerard may have an opinion over on his site www.gamejunkienz.com
Even for me, a lowly PS4 centric gamer I found that the 400s still had some solid "must have" features. Such as on the fly Chat/Game audio mixing dial, a mute button and flip-to-mute boom mic (2 for the price of one!!) and just super solid audio.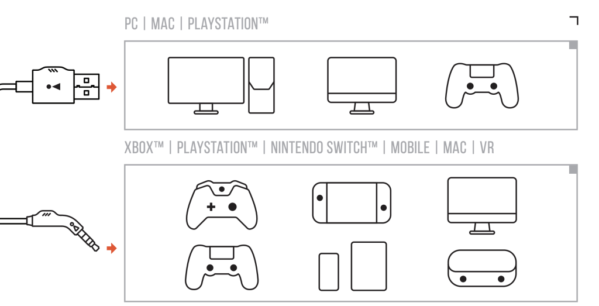 SOUND
You can have all the features in the world on a pair of headphones…but what they sound like is the real test.
The Quantum 400s are trying to compete is a super competitive price bracket occupied by the likes of the Steel Series Arctis 3s and the HyperX Cloud II Pros. Pleasingly, the 400s hold their own both in audio quality and features.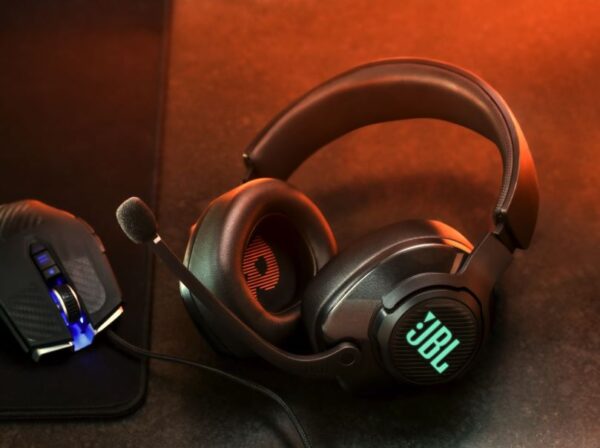 They sound very good, surprisingly so. The sound stage felt close and detailed. Gun shots felt grounded and realistic. Then ambient open world audio gently surrounded me, as I played.
Unsurprisingly from a headset in this price bracket the big bass moments washed out some of the finer audio detail. But I'll admit I'm nit-picking, as this is commonplace with pretty much every gaming headset in this price range.
The mic did the job and the 400s would happily handle comparisons from other headsets in the price bracket. But in terms of pure voice quality, they are not going to hold up if streaming is your jam. I suspect one of the more advance JBL models might be better suited to that role.
THE LAST WORD
Importantly, I was impressed by the Quantum 400s actual audio quality. I'm not a huge fan of bright colors on my gamer gear, such as RGB lighting or the all plastic construction. But, I couldn't ignore how good they sounded and their small quality of life features that just make gaming better. Not to mention the stunning braided cables which are next level in quality.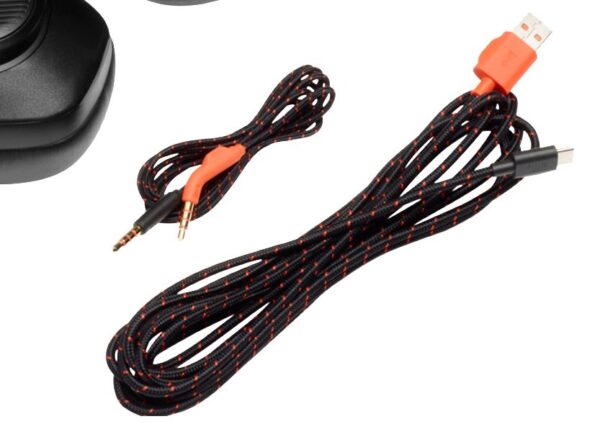 The JBL Quantum 400s are a great headset. If the rest of the Quantum range have had this much thought put into them, then safe to say JBL are not here to muck about, Gamers!