Logitech MX Keys S keyboard & MX Anywhere 3S mouse
I've always been a fan of Logitech's hardware and have owned a fair few keyboards, mice and other peripherals over the years. Currently sitting in my desk shelf is a Logitech Performance MX mouse. So I was looking forward to testing out the company's new MX Keys S keyboard and MX Anywhere 3S mouse.
MX Keys S Keyboard
The MX Keys S is a wireless, low-profile and solidly built keyboard, with a premium, high-end feel to it. You'd be expecting that given it has a $NZ279 price tag. The keyboard is made from sturdy plastic and has a metal top plate, which is probably why I didn't feel any noticeable flex or movement during use. The
keys have a nice travel and feel to them when typing, too.
The keyboard measures 430.2mm wide, 131.6mm high and 20.5mm deep (weighing 810g) and comes with a 1500mAh battery that Logitech claims will last up to 10 days in use (with default backlighting). Or up to five months with backlighting turned off. They both recharge using a USB-type C connection.
Both the keyboard and mouse connect over Bluetooth or using Logitech's Logi Bolt USB receiver and are compatible with a multitude of operating systems, including Windows 10 & 11, MacOS, Linux, Chrome OS, and IOS 14.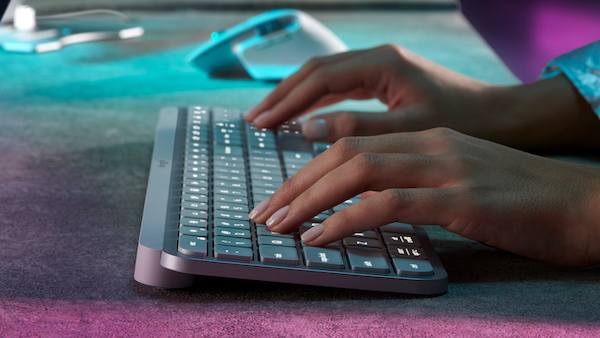 Set-up and ergonomics
Setting up the MX Keys S Keyboard and MX Anywhere 3S mouse was super easy via Bluetooth. One nice feature is that you can sync the keyboard to three different devices (ie PC, iPad or laptop), assigning each device to its own dedicated button.
My day-to-day PC keyboard is a Microsoft Sidewinder X6 keyboard) and it took me a few moments to get used to the Keys S as it has a smaller left shift key than I am used to and Logitech have added a slash/tilde key to the right of it and for some inexplicable reason I was often striking the caps lock key when I had the fingers of my left hand resting on the a, s, d, f and g buttons.
The keyboard doesn't have a wrist rest (that can be purchased separately, I understand). I had no issues typing without one, despite my Sidewinder X6 having one. The MX Keys S has backlit keys, which prove useful when you're using the keyboard in low-light situations, and automatically activates when you wave your hand over it.
MX Anywhere 3S Mouse
Like the keyboard, the MX Anywhere 3S mouse (around $NZ100) was super easy to connect via Bluetooth. It can also be connected to three different devices and for a small mouse it was extremely comfortable to use. Having a nicely contoured shape that fitted nicely in my hand, with slightly ribbed side panels and two side buttons within easy reach of my right thumb. It was replacing a wired Logitech G Pro mouse, which has been my go-to mouse for a few years.
It has four good sized pads on the underside allowing it to glide easily over surfaces and thanks to its 8000 DPI sensor it worked flawlessly on my glass-topped computer desk. You can use Logitech's Logi + software, which also shows how much charge each device has left, to adjust the "detents" you'll feel
when using the scroll wheel and reassign functions to the mouse buttons.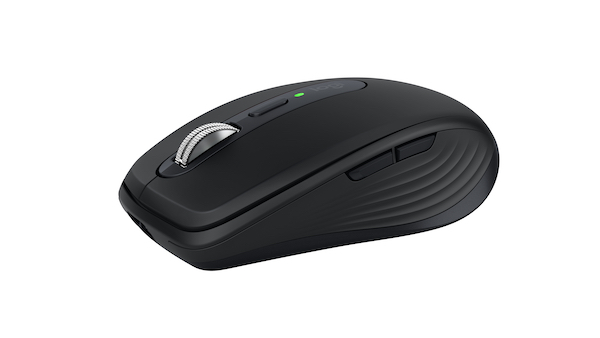 Change is as good as a wrist rest
The MX Keys S keyboard and MX Anywhere 3S mouse were my go-to for the past week. I love that I can set up sync them to my home PC, work laptop and iPad, allowing me to use one mouse and keyboard for all three devices.
While $NZ280 might seem steep for a low-profile keyboard, the premium feel and build of the MX Keys S keyboard means Logitech have scored another winner with a keyboard that looks just as comfortable in the office environment as it does in your home.