The Last of Us Part 2, Youtube review
First up, a very big thank you to Playstation for providing us with early access to The Last of Us Part 2 for review.
Youtube link is at the bottom of the page.
A very, very big thank you to developers Naughty Dog too.
The Last of Us came in at the twilight end of the PS3 life cycle and what a way to bow out. The game grabbed people on so many levels for its story telling, characters and sheer class. You don't come across a Playstation owner that does not have fond memories of The Last of Us. Even then they were squeezing every last drop of magic juice from the PS3 to build the game, and deliver something so encompassing. Then six years ago the inevitable HD update on the PS4 made us fall in love with it all over again. Its been six years since I last picked up a trophy in The Last of Us (PS4), that said I have re-installed it a few times to simply watch the cutscenes or replay a section.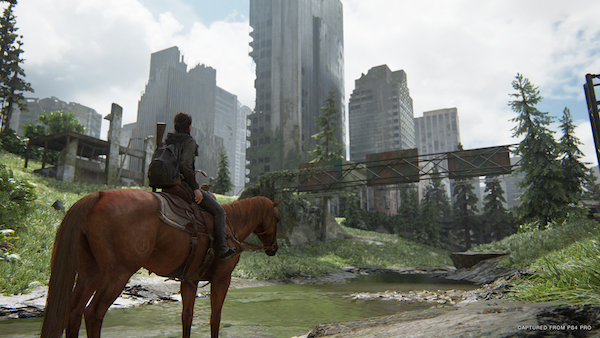 Now we find ourselves at the tail end of the PS4, who would have thought that day would come? By all accounts there will be a PS5 under my TV before the year is out. The Last of Us Part 2 is delivering that same swan-song again, in spades.
In a spoiler free nutshell, The Last of Us Part 2.
This game has legs, I'm already planning on diving back in and experiencing it all over. There are highs and lows, jump-scares and long nervous silences. The Last of Us Part 2 is a visceral tour de force. Bringing fluid movement, stealth and solid combat together, in a sticky red mess. There is not an element out of step, as expected the acting and delivery of the characters is phenomenal. The animation and human details breathe life and emotion at a next level.
If Next-Gen is what we want, you have to admit it could already be here. Naughty Dog deliver in quality and perseverance, every nook and cranny is filled with detail. Behaviour is meticulously constructed for the simplest situations. The writing is Oscar worthy, because it carries you forward and constantly sets the scene. The ambient chatter keeps pace with you, NPCs will wait for you to catch up and circle back to give you a nudge. Nothing is wasted nothing is needlessly repeated.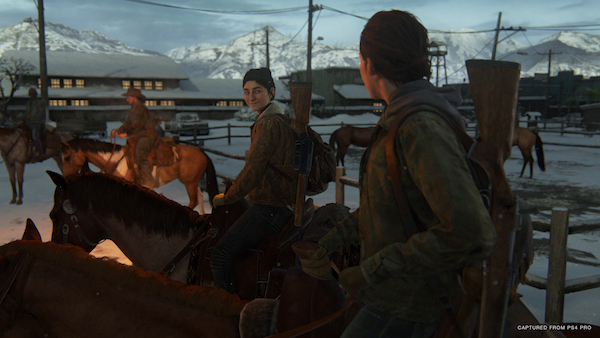 The details that absolutely win are in the mechanics
Basic gameplay functions so effortlessly disguised in the minimal UI to be fluid and natural. Watching over Ellie's shoulder as she constructs workbench upgrades does not get old, and never outstays its welcome. Accessing areas by breaking beautifully realistic glass, even breaking into vending machines for snacks. These elements are integrated as realistically as possible and they fit the purpose so incredibly. Even the Uncharted 4 rope has been improved on. Making a few clever appearances, and seriously what an achievement itself. There is so much to like, plenty to love and excuse me while I look over this cliff edge to disturb a flock of birds.
We could actually go on, some people will write essay length reviews, some people will spew superlatives. There is literally too much good stuff to share, the game does literally everything right, everything. I wish we could sit around a campfire and just talk about it, to enjoy the masterpiece.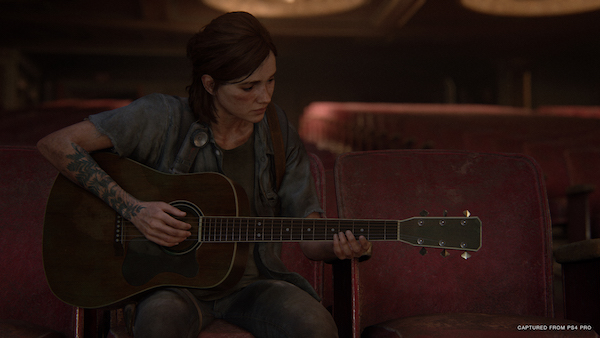 I often (always) ignore narrative in games, skipping cutscenes and getting on with objectives. Except where Naughty Dog are involved. Naughty Dog deliver something utterly different, The Last of Us Part 2 is as usual an experience from start to finish. The game is a journey that needs to be digested, mulled over and tasted again.
If you have the slightest interest in gaming, TLOU2 is essential. There will never be another opportunity to experience for the first time the feelings and wonder at what has been created.
Our actual review will be the Youtube link you came for. We had to give it more of an introduction. Click the link below and watch, listen, absorb what Guy has to say. You won't regret it.
This is it, this is the game your PS4 has been dying to show you.