Happy New 2020 and putting a pin in 2019
The rest of the team have had their turn. It is interesting to see that we have all been touched by different games over the last 12 months.
The standout for Guy being Control, although we do agree on Blood and Truth being a landmark title for PSVR. Whereas Barrie loved Outer Worlds, I tried it, but wasn't in the right space. Maybe I need to give it another spin now the fuss has died down. Gerard plumped for Plague Tale, which is title I have seen often recommended, but never looked close enough.
The great thing is, it looks like my Pile of Shame is about to get at least 3 games bigger.
We certainly have a lot to look forward to this year with the PS5 and new Xbox due before Christmas. Hard to believe we are on the edge of a new generation already, although the X's and Pro's may have diluted their impact over the last few years. Having made some steps forward in performance already. Then there are some very exciting games on the horizon, of course Last of Us part 2 goes without saying. Naughty Dog can do no wrong and I can't wait to see where the franchise is going. The calendar is looking cluttered already and that's without any surprise launches that will be taking shots at the new consoles. It's going to be interesting to see where we are at this time next year.
Right now, looking back at 2019 we had some great titles to play and it really is hard to pull out a shortlist of favourites. That said, here's my take.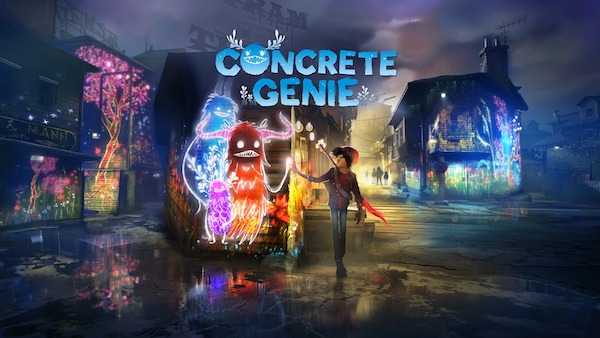 Absolute Gem of 2019: Concrete Genie
Has to be Concrete Genie, an innovative and clever game. Taking an overarching theme and turning it into joyful gameplay, I have not felt so refreshed playing a new game than when I fired up Concrete Genie. It did everything right, told a story well, delivered it beautifully on an ever-changing canvas and didn't overstay. The PSVR addition was terrific and relaxing, but the in game 'painting' was more than enough to hit the spot. Tremendous.
My game of the year, no doubt.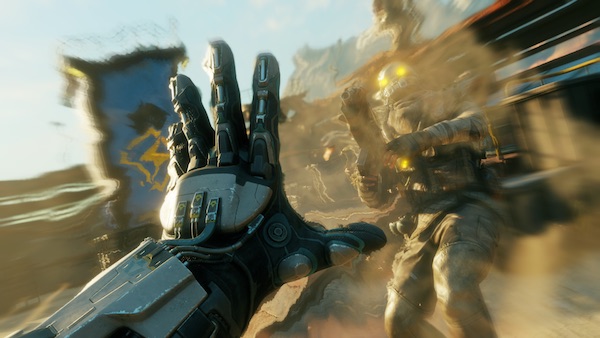 My Underdog of 2019: Rage 2
Rage 2 got hammered by people, like I said in a well constructed rant – they didn't get it. It was and is 'a game', it was meant to be played with a tongue inside your cheek. Over the top weapons and some crazy Mad Max inspired vehicle action got me over the line. Once levelled up it was clear to me, the people that hated on the game were not prepared to invest in the skills. Once you had your character topped up Rage 2 became an FPS version of Crackdown.
It was a hell of a lot of fun, and games are supposed to be fun.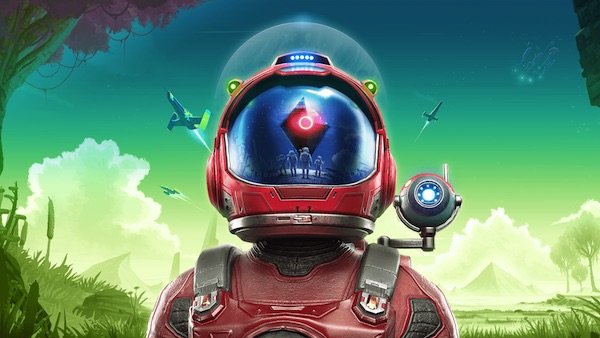 My ever present of 2019: No Man's Sky
No Man's Sky did the gaming thing and 'got gud'. Again. You cannot keep HelloGames down, these guys have taken everything thrown at them over the last few years. No Man's Sky was not bad at launch, it just wasn't up to the marketing, however the game is now streets ahead of what the masses first expected. There is joy in getting lost on planet after planet, and I am never far away from slipping in the disc for a couple of weeks in my universe.  The addition of PSVR support and enhanced multiplayer have only made the game more incredible and while I hope for some 3dRudder support being implemented, its enough for now.
There is nothing quite so atmospheric as jumping into your cockpit in PSVR, reaching up to close the canopy and sitting, listening to the acid rain on the roof above you.
Wrapping the wrap:
There could always be more, but you can't please everyone. I have and will continue to sink time into titles that are off most radars. Warhammer 40k Inquisitor being one of them, a tremendous 'Diablo in Space' with more depth than the Ariana Trench. Look out for a retro feature sometime soon. Then there is my pile of shame to address. Not only to I need to play the games lauded by the Koru-Cottage team. I need to complete God of War, Detroit, Assassins Creed Odyssey and maybe push through some more Platinum Trophies.
Looking forward, here's to another year of sharing our joy and a promise to include more features, special articles, interviews and the like.
Thanks for stopping by,
Richard