They say a change is as good as a holiday. Well, me playing a Major League Baseball video game is certainly a change, but a holiday, mmmm I'm not so sure. That said after a fair bit of work and outright learning the hard way about baseball type-stuff, I have come to appreciate and enjoy MLB The Show more than I would ever expected too.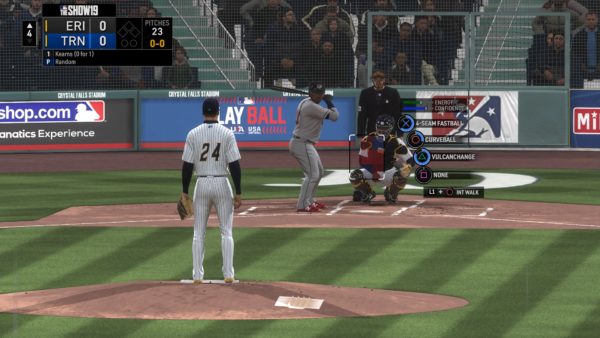 MLB The Show is an Playstation owned and developed franchise, that has been knocking shit outta the park on multiple console generations (with an average Metacritic score in the high 80s) for over 10 years. It reviews well, it sells well, but does it look after newbies to the franchise?
The answer there is, no it doesn't. As a Kiwi gamer, whose knowledge of Baseball is limited to knowing there is a diamond shape people run around and that it features a bat often used on TV shows as a murder weapon, I had a sizable head scratching period when I first started up MLB The Show 19.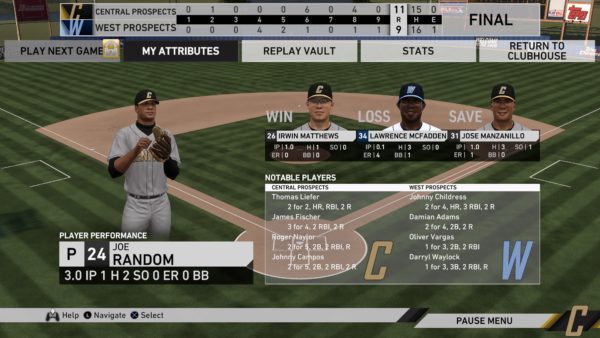 I will admit, I am being a bit unfair in a way, as gamers who would traipse down to the store and fork over hard earned cash to buy an MLB game would most likely have an interest in the sport of baseball. But from my perspective gamers have to start somewhere and games need to have, on some level, a way to introduce players to a games rules, and MLB was just 'ok' here, certainly not a….home run. Sorry (cringe)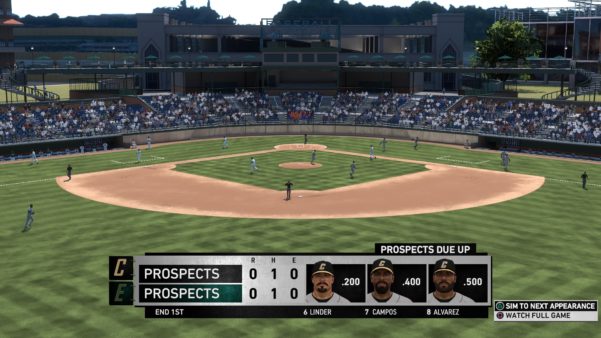 The issue I struck, was not how the game taught me to 'play' the video game, I got all that. I'm a gamer, I can adapt and learn button prompts and timings. My issue was, even on 'Beginner Mode', the game didn't teach me the fundamentals of the sport of baseball. How to strike out a batter, what occurs during an innings…….basically what are the rules?!
I had to pause the game on many an occasion and cruise YouTube for ten  minutes to get the basic rules explained to me…you know, the sort of stuff a 'Beginner' needs to know.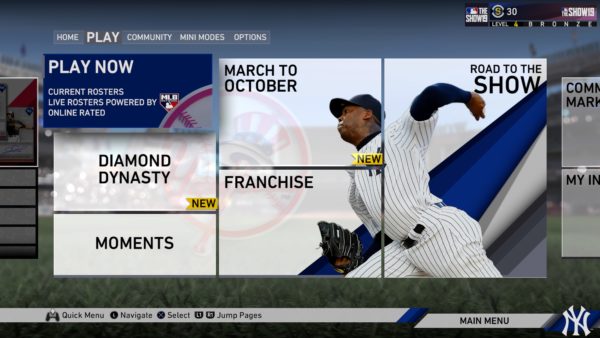 MLB The Show 2019 is as good as any Madden or FIFA game I have played in recent years when it comes to depth, detail and career modes. The 'Road to the Show' is paramount to a single player career mode with RPG-lite options and dialogue trees that effect how my custom player developed. The gameplay mechanics where easy to follow, with batting, fielding and pitching being a mix of skill and tactics.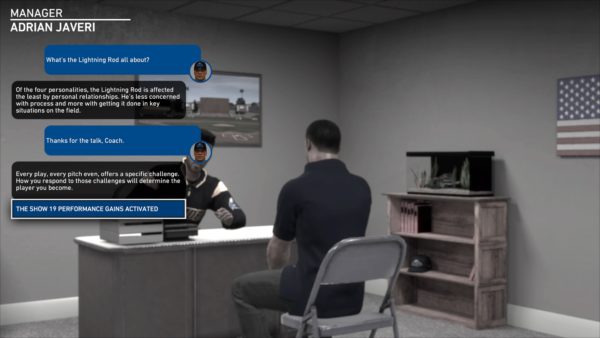 The Good
The depth of content is vast. The career mode, character customisation, the ability of play famous Baseball moments of history (in Black and White even) , the online component and the excellent League season 'March to October' mode, gives hundreds of hours of baseball for hardcore fans to enjoy.
It's a good looking game with has all the flair and animations of the real game (at least from what I could appreciate after cruising You Tube). Players emote, swing the bat and move like the real thing.
The audio is great, announcers constantly chatter and give some context to what's happening on screen, even if much of their jargon was lost on me to start with.
The Bad
The lack of a proper tutorial for gamers like me, ie: Baseball noobs, was alienating and frustrating.
Some of the player animations stall and go a bit haywire. Which, is not a major considering 99% of the time it's faultless.
The Ugly
There isn't any 'ugly' really, at least not to my untrained eye. I'm sure hardened fans of the series would have criticisms to put forward, but I'm not qualified to brutally critique MLB to that level.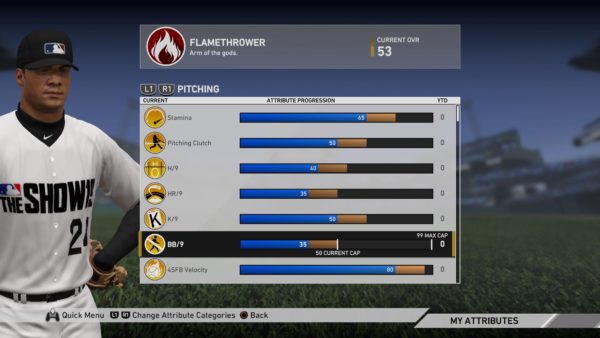 I actually came to really enjoy MLB The Show 2019. Which surprises me as the first 30 minutes was confusing and frustrating. But after some self-education I appreciated the attention to detail and the clever application of a real world sport to the digital realm.
Look, if you love baseball or at the very least are curious about it, this is your one-stop-shop for a top tier video game on the sport. However, if you want dip you toe in the water or just want to pass the time with a new sports game, don't expect to be taken by the hand and carefully lead to the fun.