Pick Up Quick! Developer interview: Be an eco warrior on your PS4
Those of you that have combed through the vast amount of user-generated content in PlayStation's Dreams may have come across Pick Up Quick! A game launched by Sustainable Coastlines and designed to tackle the problem of litter on New Zealand beaches and encourage players to combat the issue in real life.
Tokahaki Point on Kapiti Island and Tāhunanui Beach in Nelson were recreated in Dreams by North Canterbury (on the outskirts of Christchurch, New Zealand) school administrator Stacey Bartlett [25] and is one of first partnerships of its kind with British-based Dreams creator Media Molecule.
The aim of Pick Up Quick! is to hunt and collect as much discarded rubbish as you can within a 45 second time limit then the game compares what you collected with data gathered from real-life rubbish collection from the beaches. By mid-September, it had been played more than 3000 times in more than 50 countries, including the United States, Spain, Scotland, Canada and Singapore.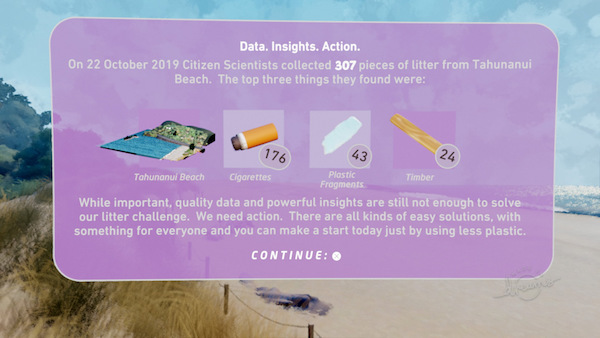 Studio director at Media Molecule Siobhan Reddy says what Stacey had achieved with Dreams was incredible. "She's a talented creator. We've seen some pretty wonderful creations within Dreams and this is right up there. The community aspect of gameplay that encourages education and understanding is really impressive."
Thanks to PlayStation NZ, I got the chance to talk to Stacey about making the game and to Camden Howitt, co-founder of Sustainable Coastlines and the Litter Intelligence programme.
Stacey, how did you become involved in the project? Had you had any experience with Dreams – or any modeling software or game creation tools – before starting this project? 
How did the design process for the game work? Did you brainstorm about what you wanted, or did it develop fairly naturally?
I was given a brief for the game, and from there I created a design document, as well as some rough concept sketches for how I wanted the game to look. I relied on my plan a lot – I find it easier to write things down first and work from there rather than make things up as I go.
Having played the Tahunanui Beach level, I recognised the distinctive seawall straight away. How easy was it to craft the real-world beaches into the game – and how long did it take until you were happy with it?
Tahunanui Beach was fun to create, as I was able to use Google Maps extensively as a reference to cover all the different angles. The challenge came in the nit-picky things – for example the waves. I spent a lot of time tweaking the animation to get it just right! I can't say for sure how long they took me to create as it's a bit of a blur now, but it was a fair few hours.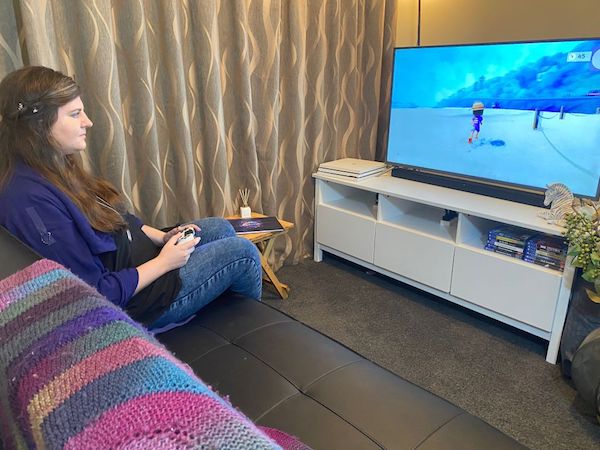 How cool was it to have input from Dreams creator Media Molecule and for them to feature it on their Dreams homepage?
Very cool! I admire Media Molecule a lot, and to see them featuring something I made is quite surreal!
Camden, tell me about how this collaboration first came about? How did Media Molecule become involved?
We worked with PlayStation's help to get the game off the ground. After approaching Stacey, our incredible creator who was super on board with the concept, PlayStation assisted in the coordination of Media Molecule who helped Stacey along the way with any design questions she had. It's been such an exciting project for everyone, to have international support for our cause from the likes of Media Molecule was fantastic.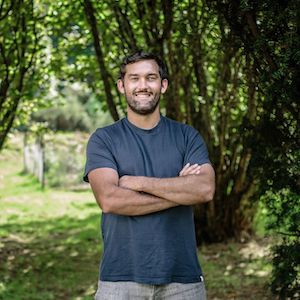 What's the main aim with Pick Up Quick: What do you hope it will achieve? And are you confident that people will become more litter-aware on our beaches after playing the game or that young players will help their parents become more aware of litter on beaches?
We want to help young people to look at the issue in their area, and solve it. Us New Zealanders love our beaches but we're a bit disconnected in some ways from the fact that we are polluting them. The aim here is to inform young players around what the issues are on our beaches. Despite our "clean and green" image, we've got a lot of work to do.
Pick Up Quick! is available through Dreams on the PlayStation 4.