Sorry for the gap between posts Team KC, but I have a goodie for you this time, especially for you Playstation Gamers out there.
THIS WEEK it's Sacred Symbols: A Playstation Podcast from gaming media veteran Colin Moriarty. Right or Left Politics and online controversy stuff aside, Colin is still one of the great deep thinkers in Video Games and it is a pleasure to have him back sharing his thoughts about all things Playstation. His new weekly podcast is part of his growing 'CLS' platform and is bolstered by co-host Chris "Ray Gun" Maldonado. Even though they are only 4 episodes in, I can already whole heartily recommend it.
iTunes Blurb:
Sacred Symbols: A PlayStation Podcast is a weekly show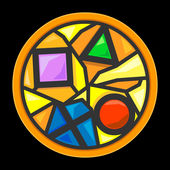 about all things PS4, PS Vita, and PSVR. Co-hosted by games industry veteran Colin Moriarty and comedian Chris "Ray Gun" Maldonado, Sacred Symbols aims to both inform and entertain, going through the news of the day, scouring the most recent games, and taking plenty of questions and comments from the audience. New episodes post each Friday.
Make sure you hit me up on Twitter @nzBrowncoat  or in the comments with your own favorite listens.