Sackboy and Demon's Souls Remake – Combo Review (Playstation 5)
A new Playstation generation has arrived.
With that, the obligatory 'Launch Games' also rear their heads to show off the power of the new machine. I have been lucky enough to get my hands on both Sackboy: A Big Adventure and Demon's Souls Remake. It is fitting in a way to have both a new Sackboy and Demon's Souls come to christen the new console, as they have been stalwarts of the Playstation brand for over 10yr years.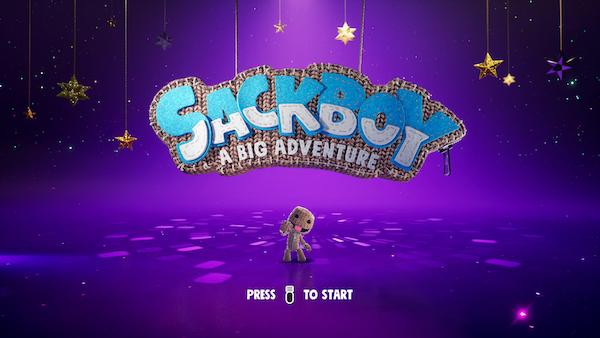 I want to kick this 'combo-review' off with Sackboy. For me, this wee fabric friend has had the most notable refresh in game design.  I played all the previous Little Big Planet (LBP) games, but admit I tended to bounce off them. I have no creative bones in my body to take advantage of the LBP level designer and I found the platformer campaigns pleasant, but unquestionably untuned and forgettable.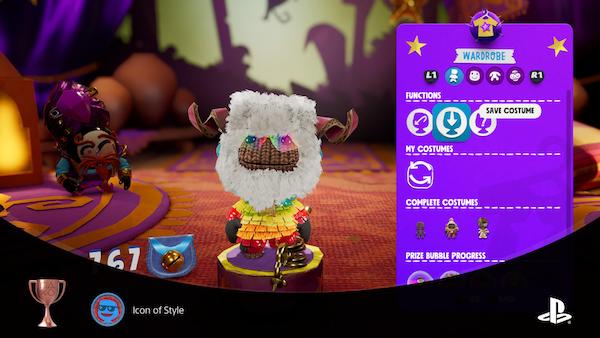 Sumo Digital have taken over LBP from Media Molecule who are on 'Dreams' duty Sumo have finally managed to weave in the established LBP crafty essence into well-tuned, clever platforming mechanics. Creating one of the best 3D platformers I have played in years. Now, I get reading that sentence may have set off "Hyperbole Alarms" in your skeptical gamer brain.
But bear with me for a second, I got you.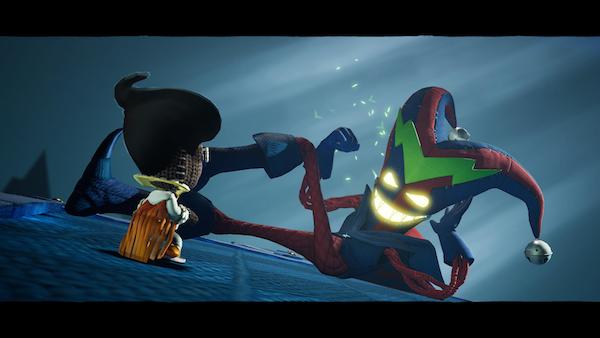 Sackboy is set within the LBP Craft World universe. A bad guy named Vex, voiced by Richard E Grant has kidnapped the other Sacklings. Putting them to work in his evil domain. Sackboy escapes the mass abduction and is now spurred on by Scarlet, voice by Dawn French, to save the day! A simple tale but in typical LBP fashion, there is plenty of tongue in cheek British humor to cater to all generations of gamers.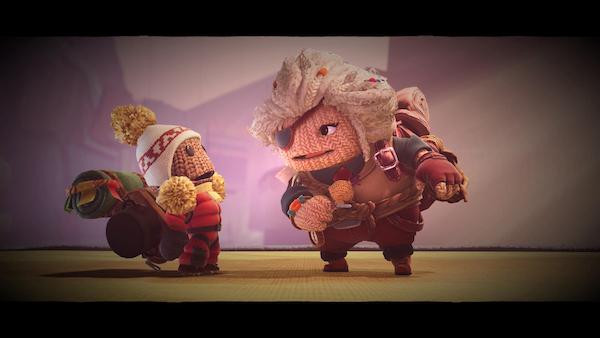 Sackboy keeps the LBP aesthetic in its approach to an over-world system and progression relies on the collection of the right amount of Dreamer Orbs in a level to unlock the next stage. Nothing revolutionary yet, I hear you say? So, time to address some of my hyperbole.
The rock solid 4K and 60fps make the game look and feel next-gen from the very first second.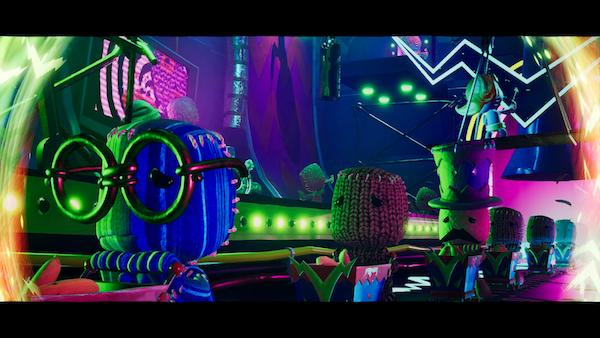 The level of fidelity and detail just could not have been achieved on the previous generations. The world sings with the "crafty essence" of LBP, but thanks to the power of the PS5, the world Media Molecule envisaged over 10 years ago, can finally be fully realised.  Leather is leather, Felt looks soft and wispy, water looks like glitter, and the smoke from popped bubbles pillows and fades with volume.
Not to mention the subtle DualSense controller feedback buzzes and chirps adding a tangible layer of immersion too. It is all just stunning.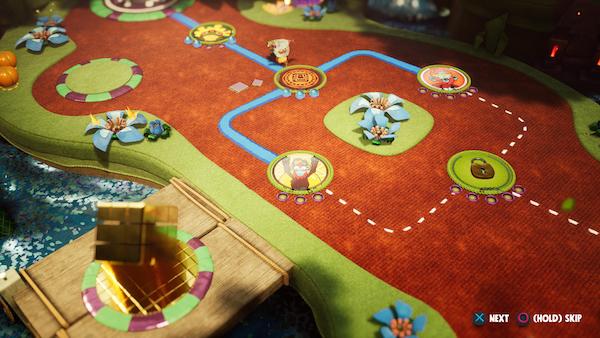 So, the world is beautiful but the real star is the crafted platforming mechanics. (Crafted…get it) The LBP games always had too much 'character float'. Which resulted from the fatal trait of not letting the player know exactly where the character would land or stop.  Sackboy now moves with the precision of a 3D Mario game, which is about the highest praise I can heap upon it. This combined with wonderful level design, that not only mixes traditional platforming; but combat, weapons, puzzles and more hidden things than you can poke a lovingly rendered stick at!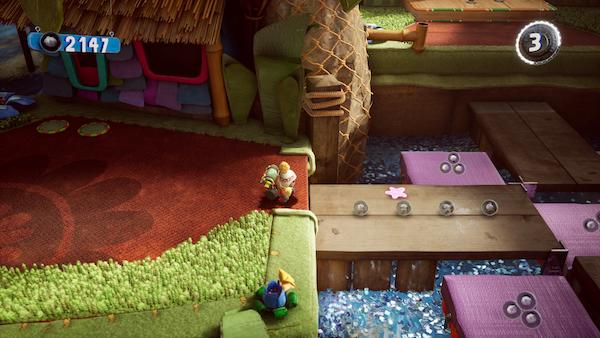 Sackboy finally has a game worthy of his cult status in the Playstation universe.
A beautiful world, amazingly detailed and platforming that feels fair at every stage. For a platformer… that's a Tick, Tick and Tick. But there is one other thing that cannot be understated, especially in 2020. They game is just joyful. It is a glass mostly full type game, that makes a bad day feel a tad better. Sackboy would drop into his world, the boppy music would swell and I was having just pure fun.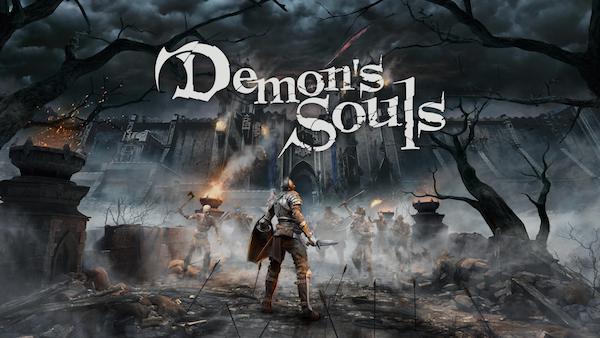 A game that doesn't tend to have the label of "Joyful" attached is Demon's Souls.
The original hit the PS3 in 2009 and became a force, if not the flashpoint for a totally new genre, Souls-likes. Demon's Souls on PS5 is a ground up remake of the 2009 title, lovingly created by Bluepoint Games, the best in the business at this type of thing.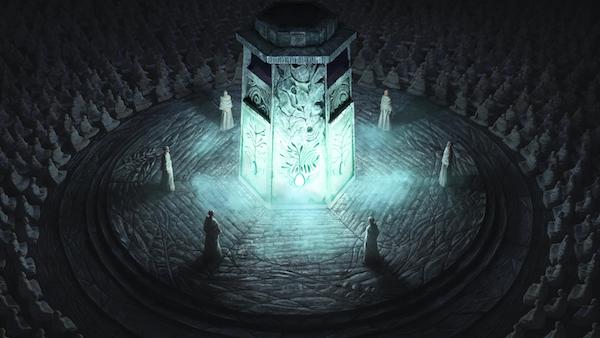 My understanding is that the original game's bones actually still live under the surface. The A.I, character animations and level design are slightly tuned but essentially unchanged. Which considering the cult status of the title, was probably the safest approach. What has changed though is the graphical prowess of the title.
Demon's Souls Remake is beautiful and presents as a title that just could not have been achieved on a last generation console.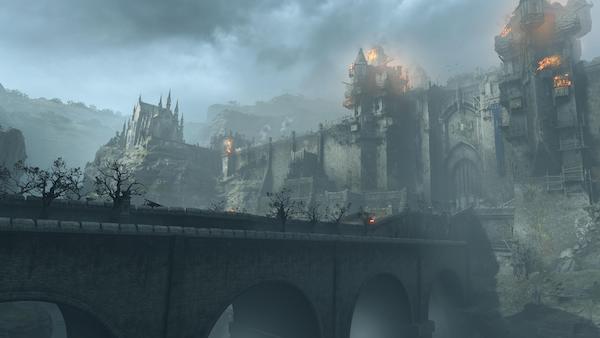 I am no Demons' Souls aficionado, far from it.
Frankly, I don't tend to open myself up to games that test my tolerance for frustration, that only results in more grey hairs. Frankly, I sure as shit don't need a video game to give me more! I have to admit, Demon's Souls Remake did get its teeth into me. I think the beauty and detail of the remake made me willing to put in more time to actually learn whats under its hood. Now, being that Souls-likes are a known quantity I won't venture into the weeds with how it plays. I think we all kinda know. What I want to do it just give an impression of how this is truly a worthy Remake that deserves to take up valuable Hard Drive space.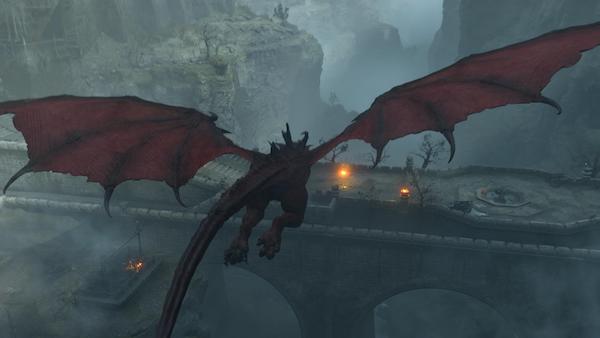 Demon's Souls has a story, I'm pretty sure it does anyway. I couldn't really say what it is though. After the gobsmackingly pretty intro cutscenes, I heard lots of Tolkeinesque names, talk of big dragons, demons and hell on earth and… I had no idea what, was what. But narrative structure is not the reason to play in my humble opinion. This game is about pure challenge, skill and getting 'gud'.
But may I make one suggestion, find a good wiki on your phone as you venture into this hell-scape. Information is power!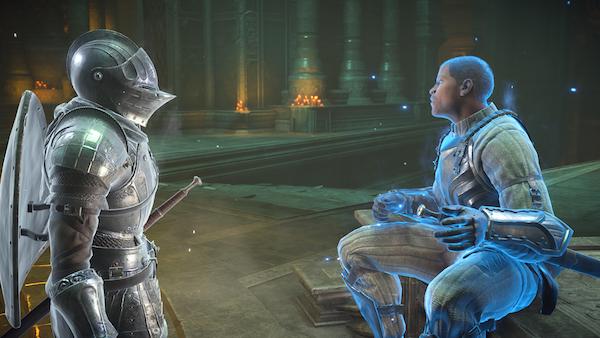 I dug my time with Demon's Souls Remake.
I actually enjoyed that it treated me like an experienced gamer. Not just taking me by my little gamer hand and leading me to my next objective, then patting me on the head for being a 'good boy'. The modern gamer sickness of the forced objectives, quest markers or the putrid "Follow" icon; that all games seem to suffer from nowadays, grates me in a big way.
It was so refreshing to be left to my own devices, just sorting my own shit out. One thing I would add to that though, is Demon's Souls is not a game to be rushed, savored is better. That will also let you have time to appreciate the exquisite graphical upgrade the PS5 supplies.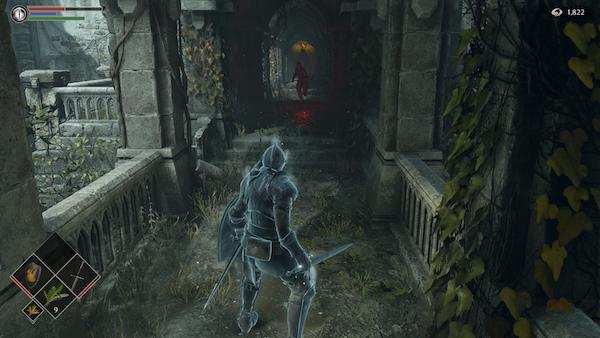 A game built around reflexes, parrying and dodging fits perfectly into this new generation of 60 frames per second. As in my comments on Sackboy, there is nothing worse than feeling 'cheated' into a cheap death due to the games failings. With the performance upgrade and tuned mechanics, I felt my many, MANY deaths all were fair and my fault.
That said, frustrations did ensue and I have to admit that I can't see myself dedicating hundreds of hours to Demon's Souls Remake. But, I will certainly keep it in my hard drive, so I can keep coming back in short bursts. Just to temper the level of grey hair growth.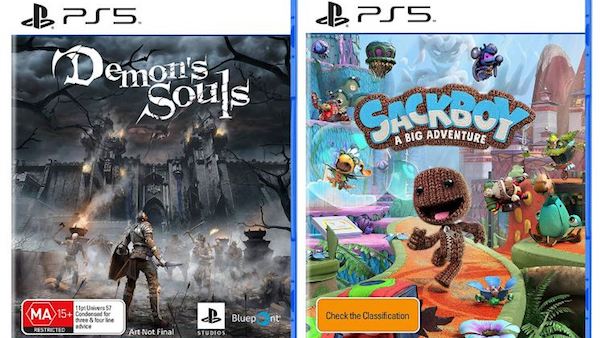 So, there you have it.
Two very different games, both of a calibre not often seen in the console launch line-up. Demon's Souls Remake is a beautiful showpiece of the PS5s power. A game that will give self-flagilating gamers something to sink their teeth into for months. Sackboy on the other side of the coin, is a family friendly, 4 player co-op, spectacle for the eyes. That will bring fun back to your gaming, without inflicting any further signs of early ageing.