Switching it up and falling back in love with Nintendo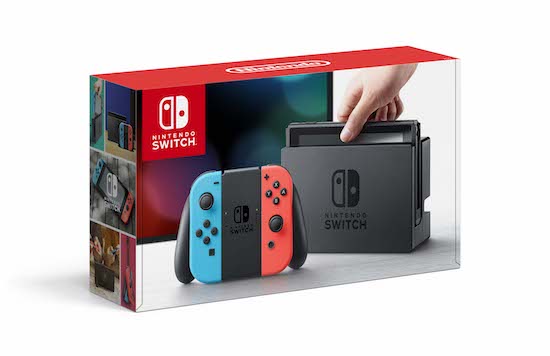 Nintendo has always been something of a mystery to me, recent years I have been sold by the hardware, but never enough to stick with it. Maybe its the family friendly vibe or just that the killer apps have been just way too cutesy.
Don't get me wrong I've lived and loved some good times with Nintendo, mainly SNES, various Gameboys and the ultimate couch co-op machine the N64. Of course those were the olden days, before things got online and social, before Trophies, Achievements and Coins.
Having been in the wild for a couple of months, we're late to the Switch party, but that's often not a bad thing.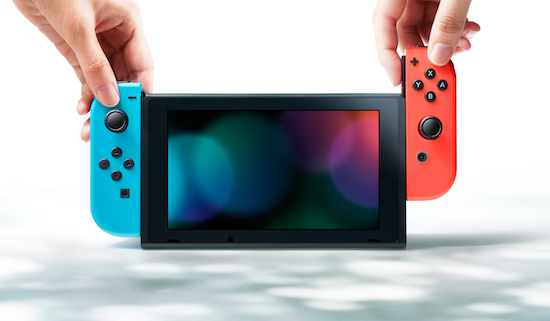 Now the Nintendo Switch is here, it piqued my interest on the reveal for its elegant design and what really is visionary functionality. The Switch for those uninitiated is a console, it plugs into your TV, but not as you know it. The unit is built around a handheld touchscreen that sits in a dock that attaches to the TV. Now things get interesting, being a fan of the PS Vita (still) and PS TV (still), I can see the benefit of 'Switching' between TV and mobile gaming, but the Switch does it better, it does it with fast and simple elegance.
As a family friendly console it is streets ahead, the UI is simple and easy for younger gamers to navigate, the unit is pretty robust and nothing is wasted, what it there has a function, if its not there, you don't need it.
It may be behind in the race regards power and grunt when compared to the XBOX ONE or PS4, but Nintendo tend to play their own game. More often than not their software is geared to the platform, just watch Mario Kart over somebody's shoulder and you will see that it looks stunning, performs well and does exactly what it says on the tin. The Switch screen display is crisp, the sound is clear and they controller configurations are really a treat when you look at the size of the units and consider how much functionality is crammed in.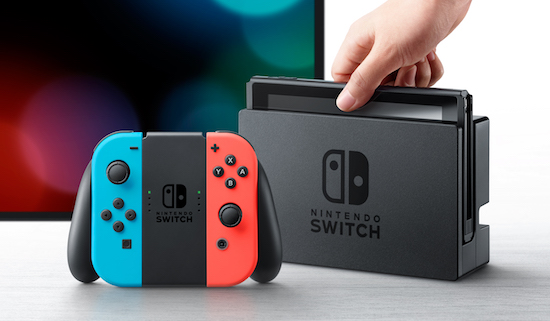 The main unit comes with two Joycon controllers snapped in place on the side, running controls for the unit like any other handheld, until they slide off and become two seperate controllers for two players. Or snap them into a more traditional controller to play solo while the Switch is attached to the TV. Once you've seen the cute puppy face on this controller, you can't unsee it. The Joycons are a marvel, even in big grown up hands they are easy to manage and their rumble function is second to none.
The scenarios are endless, whether you are the gamer or you are keeping the kids quiet on a plane or in the car. Load up a two player game, sit them next to each other with a joycon each and they have a portable entertainment system. Find somebody else with a Switch doing the same thing and you suddenly have four players using two screens.
More on the software later, but for now it's safe to say this is a step forward in functionality. The Switch is not an overnight gimmick, it will continue to deliver flexible and accessible gaming that allows people to get back on the 'couch' and off the internet.