The Golf Club 2019 featuring PGA Tour – review
I heard of The Golf Club 2019 featuring PGA Tour's release only days before its launch, and the news hit me with the excitement only a new golf game can give. That sounds sarcastic — and I truly wish it was — but there I was, salivating at the opportunity to swing my left analog stick back and forth.
I've been a huge fan of the digital gentleman's game for as long back as I remember. Although it wasn't until EA introduced the analog stick swing mechanic that I truly started my addiction. For years there was the "tap A to start, A to set power, and A to set accuracy" mechanic, and tying the swing of the golfer with the analog stick was a genius move. This also coincided with a rather large bump in presentation style, graphical capability, and player likenesses. It felt, more so than ever, like you were there on the green with your golfer.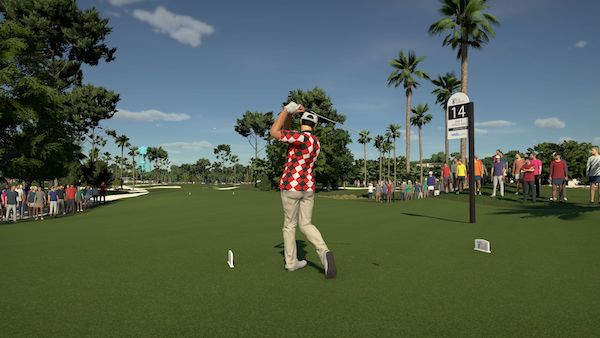 Over the last few years the gaming industry has seen a real drop in the quality of golf games. First, we lost Tiger Woods, then we lost the Master's license. The PGA Tour licence has been with EA since 1992. 26 years! And here we are, 3 years after EA's last, and PGA Tour have handed their licence to what is essentially a newcomer. It's easy to say that EA Sport's reign over the digital golfing world has ended.
Now, I'm making it sound like it's a big loss to gamers, and that's because, quite honestly, it's a huge loss to gamers. While it sounds promising to have the PGA Tour licence handed to The Golf Club franchise, instead it's more a case of "what else would we do with it?" Straight off the bat, things feel a little off with 'TGC2019featPGATour', and that's not even touching on the fact that the name is ridiculous.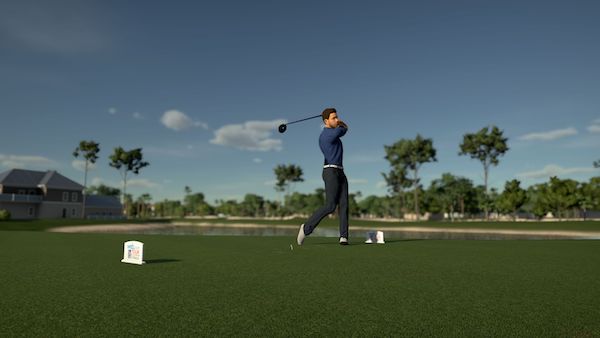 First off, the tutorials. This goes over the swing mechanics, and for anyone who has touched a golf game in the last 20 years, you're going to nail this bit pretty quickly. Everything feels exactly how you'd expect it to, with some familiar options now in unfamiliar places. Once you're done with that you're met with an overly cluttered menu, that also manages to feel rather barren of design. With options everywhere, and without any real semblance of direction for what you should be doing first, it can be hard to get your bearings, but soon enough you'll be either jumping into a round of golf or creating a character.
Let's talk about the character creator first, as, with the complete lack of real-life players, you'll be wanting to create somebody you recognise. It's unfortunate then that getting any decent results from it is damn near impossible. For a game that revolves, for the most part, around a single person on-screen (and the hopes and dreams of decent presentation to show him off) it really makes no sense that this looks and feels like a system from last-gen (if not earlier).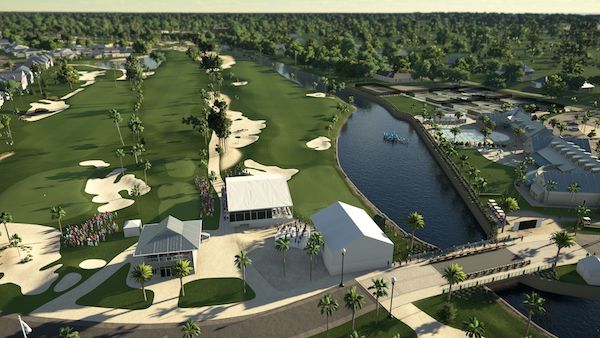 But hey, there's more to a golf game than how the player looks. So, it's only extra embarrassing then, that the presentation itself falls years behind EA Sport's last release. Forget cinematic camera angles, or any kind of cutscene showing your player reacting to anything (s)he does. All you get, good sir, is a fly-over of the hole you're about to partake in, and some commentary from someone who sounds uncannily like Nathan Fielder from Nathan For You. It's with his overly Canadian accent and almost sarcastic tone that every time he spoke it felt more like I had paid a friend to narrate the game for me, instead of a professional commentator.
Now, all of these complaints arose during my attempt at a quick match on a random course. I still had yet to enter that PGA Tour option on the main menu, and this was the game's time to show me exactly what quantities of business it meant.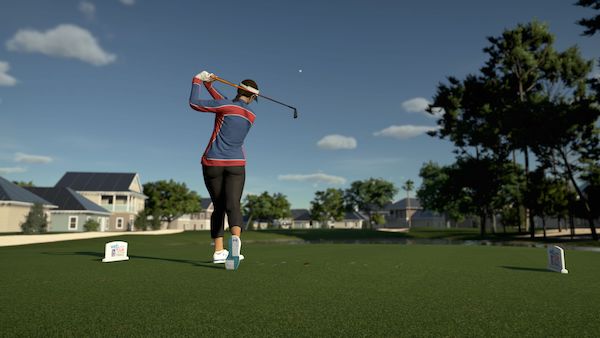 Right out of the gate the lacklustre commentary begins, but this time he introduces an actual, for real, golf commentator. This guy thanks Nathan Fielder for inviting him over to commentate, tells you (the player) all about how exciting this is going to be, and then mentions he'll be back after the 9thhole to see how things are going. It seems that even he knows exactly how good this game is truly going to be and has far more exciting things to be doing. But hey, at least there's a cheering crowd this time, instead of the absolutely silent rounds I was hitting before.
Oh, you know what? The game also looks severely dated, and despite copying EA Sport's swing mechanic, they somehow managed to completely screw up putting. Don't get me wrong, you can totally play online with others, and you can even create your own courses and share them online. But why? You deserve better.