XBOX SERIES S, Impressions
Oh the excitement! Oh the Hype! We are entering a new generation of Consoles and I have been lucky enough to have an Xbox Series S for the last couple of weeks to play with. Richard has put the Big Brother Series X through its paces, so check out his impressions HERE. But for now, here is my Review of the lil Xbox Series S.
First impressions last and I have to say its packaging is excellent. Now, me saying the "packaging is excellent"…comes off as bit of a hyperbole. But on opening up this piece of consumer electronics, it made me feel Microsoft have a real love for the product. Wrapped in foam, a nice hype sticker on the front and plenty of shock absorption. It will arrive to you safe and sound for sure. Like I said, not ground-breaking but what can I say, it felt excellent.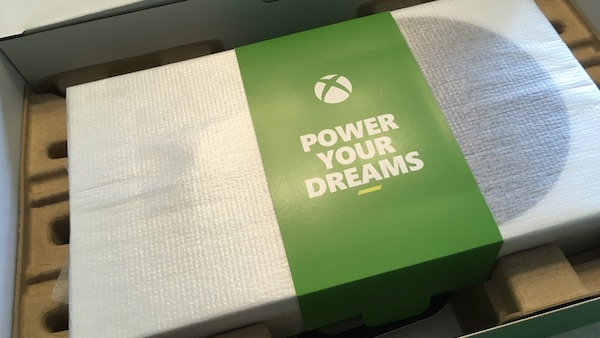 That's a little Thicc Boi!
On opening the box the first take away is how big the Series S is…or more accurately how tiny it is. It is small, like really small. On the flip side it is deceptively heavy. It is similar to a shoe box in size but weighs in at 1.93Kgs. That said it is fifteen thousand times lighter than the ENIAC (circa 1946), the first ever digital computer. So, Yah for progress!
The Console itself is minimalist to say the least. Big black circle covering the fan on the side/top (depending on orientation). A power button and a sole USB port are the only front facing features. The rest is just a white box. The back has minimal too, but that is more a sign of the times and the wonder that is HDMI 2.1, as opposed to a lack of features. A power jack, two USB ports, an Ethernet port, a storage expansion slot, and the HDMI 2.1 out. That's it.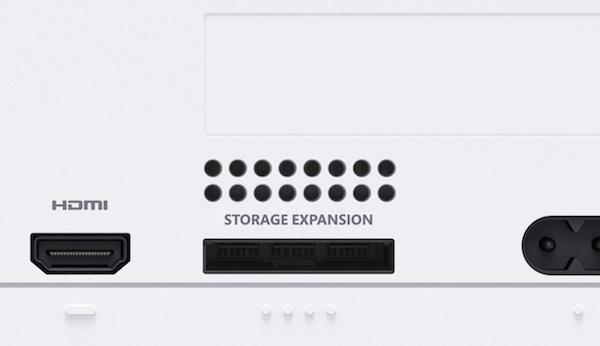 Microsoft have made no bones about their minimal changes to the Xbox Controller. It is essentially the Xbox One controller with some minor updates. A proper share button mid-situ and some texture on the trigger and bumpers has been added, buts that it. The guts is the same. Why muck about with a good thing? Would be Microsoft argument, and I can't argue with that logic.
It fits snuggly in the hand, the sticks are tuned to perfection and they are in the "correct" asymmetrical position. It still runs on two "AA" batteries, which I'm not a fan off, but I guess it is kid friendly. This all said, as details of the PS5s "Dual Sense" controller come to light, particularly its triggers and haptic feedback systems and the retouched Xbox Series X|S controller may be found a wanting this generation.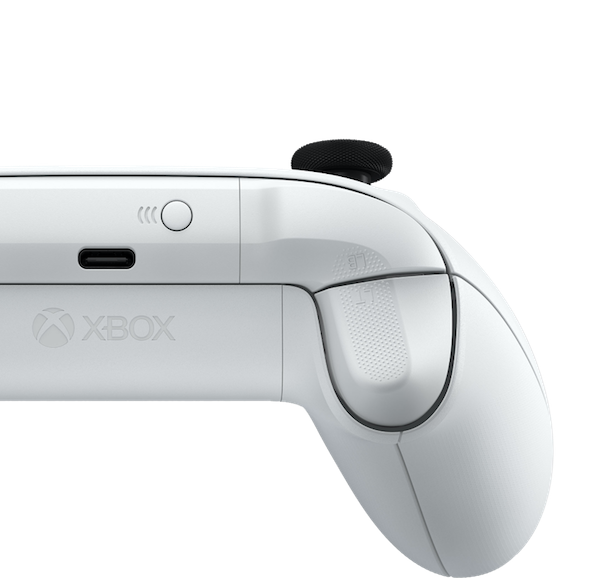 Once unboxed and plugged in the Series S setup was seamless. The new Xbox App on my iphone talked to the xbox and somehow, don't ask me how, it did network connection, Xbox Live login and all my details loaded with one security code prompt on my phone. Literally within 2 mins I was signed in and updating. 700ish MB later I was away with a $1 offer of Game Pass and a 100+ free games.
Not to mention thanks to backwards compatibility, all of my Xbox 360 and Xbox One games from previous gens were available in my library, all begging me to download them. Worth noting though is that the Series S advertises a 512GB SSD, but the actual usable number is 364GB…which in 2020 is tiny. Expansions cards can be bought, but at $400 they make it more expensive than buying a Series X. So some math should be considered early on.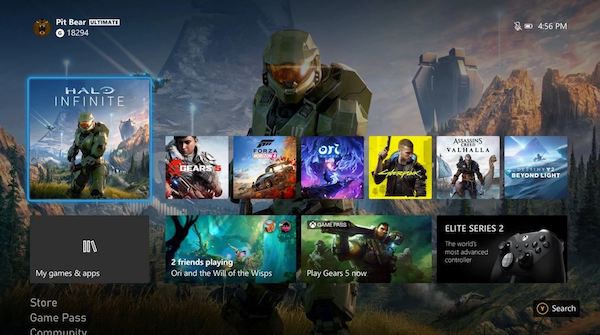 The same, but new!
The User Interface (UI) seemed very familiar. Frankly, most of last gen I spent on PS4, so it had been a least 2 years since I looked at my Xbox Ones UI. On the Series S I gotta be honest, I couldn't tell a lot of difference from last gen. The 'Windows' tile design is its base still, with the ability to 'Pin' preferred games, apps and menus to the home screen. Full Game Pass integration is the big win though, a huge library of games is just a button press away from any screen.
Thankfully the UI is a lot faster than the Xbox One experience. But the underlying experience and navigation is still jumbled and I still don't like it. I even mumbled to myself…"Microsoft, wish you had gone back to the Blades of the 360". The Xbox One was not the most friendly machine to engage with social media on. Screen shots and Videos were an absolute rigmarole to share. Thankfully, this has been fixed. The controller has a central "Share" button and has plenty of option to customise its function. Taking a screen shot saves it to your Xbox account, puts it on your phone and it can be shared to Twitter and the like straight from the console UI too. Finally!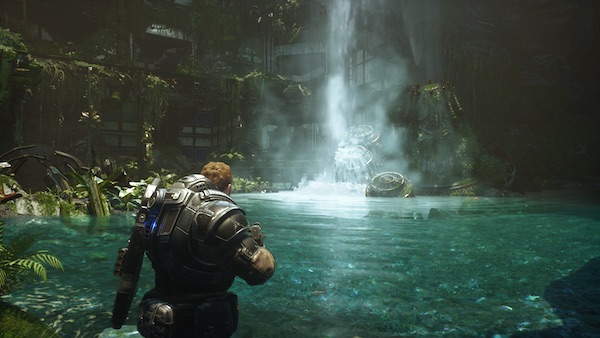 The Series S|X big change this gen is the move to Solid State Memory and the resulting speeds it affords the system is impressive. This is combined with the latest Ryzen processor means gaming happens fast and its pretty. When I loaded up Halo: Master Chief Collection it was a mere 30secs from choosing it on the home screen to playing Halo 3.
However, the real highlight is the quick resume. I stopped Halo, opened Gears 5. Then going back to Halo it was a 10 second process. 10 seconds!?! Even less jumping to Ori, that was less than 5 seconds to swap. All up 4 games or Apps can be stacked as 'Quick Resume'. It would be nice to be able to pin a game to that list so it is always ready to go, maybe that's possible but I couldn't see how.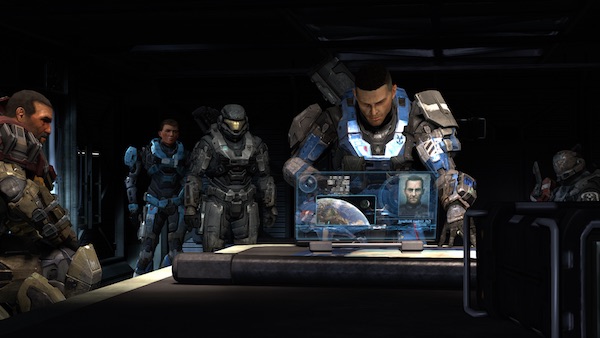 Gears 5 thankfully has a series S|X version all ready to go for launch.
Sure, strictly speaking it is a last generation title but it is still a great show piece for the new consoles. Richard will talk to the Series X, but the Series S in particular did seem to lose detail in dark places. That said, out in open levels backgrounds and characters looked lush and detailed. Playing on my 55" 4K Samsung RU8000, Gears 5 looked great, even at its sub-4K and 60fps.
It has to be accepted that the Series S is not a 4K machine. Realistically, it seems that even 1440p is going to be a stretch for it. Framerates have been Microsofts focus for the Series S which is fine by me. My personal preference is that framerate  should never be sacrifice on the altar of claiming 4K. This was an issue of the last year or so in the PS4 and Xbox generation, but the new generation will likely do both comfortably…but sadly not this little "Next-Gen" console.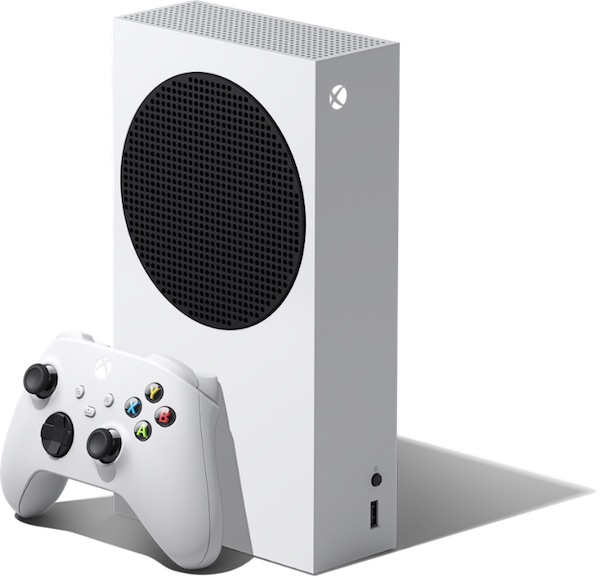 The Xbox Series S hits the price sweet spot.
The Series S at $549 NZD is a stunning value proposition for a budget orientated gamer to come into the new generation of consoles. That paired with Game Pass Ultimate fopr $19 a month means any gamer will have more than enough to keep them occupied. However…and it is a big However. In less than 24mths I foresee the Xbox Series S being woefully under-powered and struggling to keep up with its big brother the X.
More to the point, Microsofts commitment to all games released for the Xbox "platform", needing to be playable across all their devices. Will likely damage the ability of developers to design truly next generation titles that push the art form. As they will have to always be able to 'down-spec' to be Series S friendly. With no big show-piece launch exclusives and Halo Infinite being delayed, there is a lack of urgency to upgrade Xbox One to a Series S. So maybe wait and see what sort of Developer support the S will get over the coming months.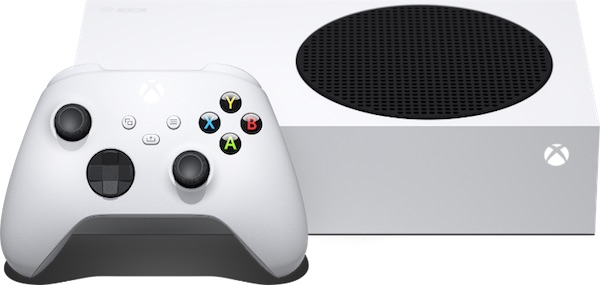 A penny for your thoughts.
The Series S has me torn. I think its price, form factor and pairing with Game Pass is amazing value for new gamers. But for the core gamer, the S's technical limitations, the actual storage being a mere 360GB, no 4K gaming ability  and the whiff of some release titles only hitting 900p. Show any prospective S owner, that they may well be better off investing an extra $250 and getting the Series X out of the gate.