Astro A10 Gen 2 Headset Review
This day and age it seems we all have more than one set of headphones. From an everyday carry set of earbuds to an all singing, all dancing set of headphones for home use. Many of you may even have dedicated sets for each purpose. Movies, music, working from home, fitness, and gaming. Each purpose has different requirements and demands from a headset and the Astro range have been at the forefront of gaming headsets for a long time now.
And now with the release of their second generation Astro A10 range it is clear that Astro intends to maintain that strong position in gaming audio.
Affordable, Not 'Cheap'.
Now lets get things straight, the Astro A10 is a cabled, entry level headset. Priced in New Zealand with an RRP of $119 one should not be expecting world class sound quality, right? Well prepare to be pleasantly surprised. While it might not be world class The Astro A10 Gen 2's do very well for their price. Admittedly the volume was on the low side and I had to have both the headset and source at very high levels to achieve the desired volume. A very bass heavy sound is what you can expect, and I like this. Again for the price the A10's feel sturdy enough and come with a 2m long 3.5mm cable and PC splitter for those who need it.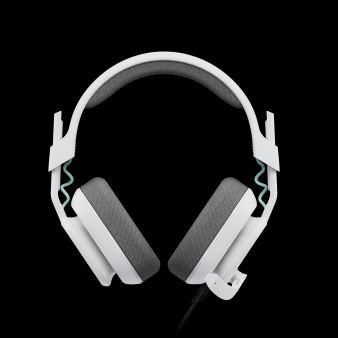 Thomas Dolby Would Be Smiling.
Watching YouTube, listening to music, and gaming on the Xbox Series X had the Astro A10's doing a solid job. But to really see what they could do I ran them through the Dolby Atmos App. Holy Moley! They sounded amazing. The demo tracks and scenes included in the app really made the A10's shine. There was a really satisfying rumble with the the bass heavy A10's, but also the Atmos technology also cleaned up and widened the range. It's all black magic to me. So if you have Dolby Atmos enabled devices then the A10's are a very affordable foray into some fantastic ear candy. Both my Oppo Reno Z and the Xbox Series X have Dolby Atmos so I am a very happy camper.
Turn On Your Mic.
One of my favourite features of Astro A10's is the mic boom. While you can't detach it, it does mute when you fold it up. A simple but elegant feature that stops you fumbling for the mute button when you need to yell at the dog. It may not be the best quality mic in the game but is more than passable for general use. I even made a couple of phone calls using the A10's and had no issue with hearing or being heard. I would rate the overall comfort of the Astro A10's as 'comfy'. A couple of long music sessions lying on the couch didn't result in any discomfort, even with wearing glasses.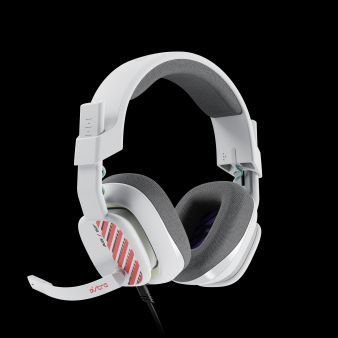 Closing Comments.
We all need a pair of wired headphones. Batteries go flat, Bluetooth fails to connect, old devices aren't compatible, all valid reasons to have a set of Astro A10's on standby. You may even find yourself preferring them over other options. Throw Dolby Atmos into the mix and prepare to be very pleased with your affordable headphones.