Destiny 2 Beyond Light, Review
Eyes up, Guardian. 
With Destiny 2 Beyond Light, Destiny 2 has received a major expansion and I thought it was time for a reconnaissance report. Full disclosure, I have been an avid Destiny player for years now. I grant you I faltered early on, as I explained HERE. Since then I have been a dedicated Guardian. Fighting back the darkness going on 6 years now. In fact, thanks to the PS5s new game-clock, I can sheepishly confirm Destiny 1 and 2 have received in excess of 1000hrs from me.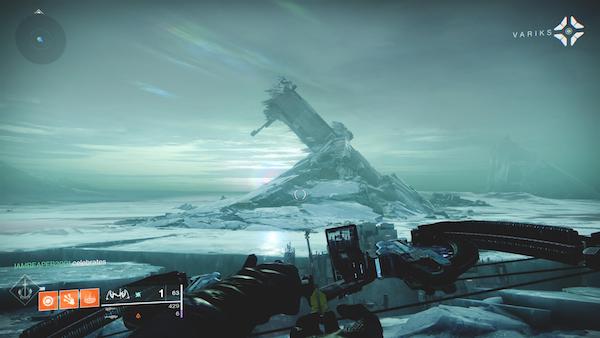 The Beyond Light expansion carried some sizable expectations within the Destiny community. Before Bungie parted ways with Activision, we were actually preparing for a new 'numbered release' around the end of this year. So to just be getting an expansion caused mixed feelings prior to release. Fortunately Bungie have been constantly talking to us, the fans. So we kinda know what post-Activision Bungie are driving for in its expansions. A living game, that grows and changes with the player base.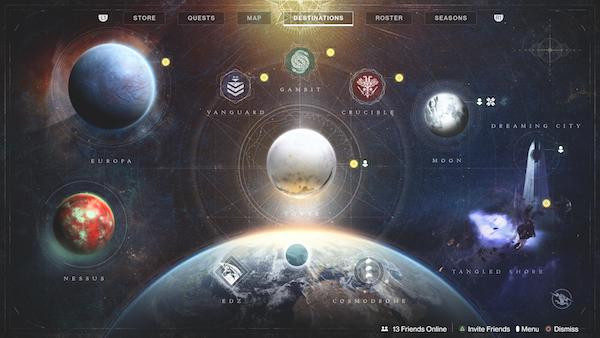 The lord giveth and taketh away.
Bungie have not only built a vast new destination, the ice moon of Europa, but also reskinned a fan favorite from Destiny 1, The Cosmodrome. However there is a cost to pay. With their new "Content Vaulting" system, Bungie have mothballed Mercury, Mars, Titan, Io, The Farm and The Leviathan. These will apparently be refreshed and reintroduced to the game in years to come. The other HUGE change is the retiring or "sun-setting" of a hard earned swath of guns and armor.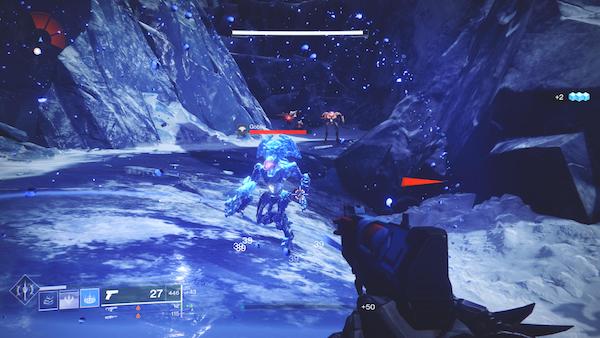 After 3 years of play, many of my favourite guns are now too under-powered to be useful. For a looter genre game this is risky and admittedly, pretty brave. It points to the overarching drive for Bungie for the next few years of Destiny. A fresh new era of design,  keeping things fresh and fluid. To avoid Guardians feeling like there is a dreaded content drought.
Come in from the cold
The Darkness has arrived in the solar system and swallowed up the vaulted planets. So to fight off the encroaching darkness, Guardians now need to harness its very essence and use a brand new power and subclass (The first one added in over 3yrs) "Stasis". It takes the form of Ice powers; freezing enemies and it focuses on chaining attacks to do big damage.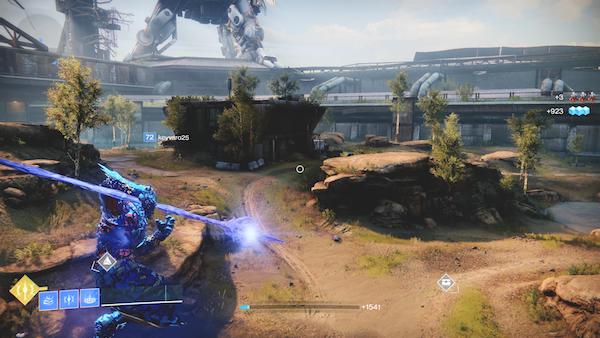 The Destiny 2 Beyond Light campaign story is super solid. Granted, coming in cold on all the cannon, lore and sci-fi terminology much would be lost on a non-guardian, but for me it was great to get some meaty story again. In the simplest terms a Fallen Kell, "Eramis", has figured out how to harness the power of the Darkness, namely Stasis. She is weaponising her followers to take revenge on the Traveller, after her people were abandoned by it centuries ago. Big cutscenes, cool characters, great voice work and great missions.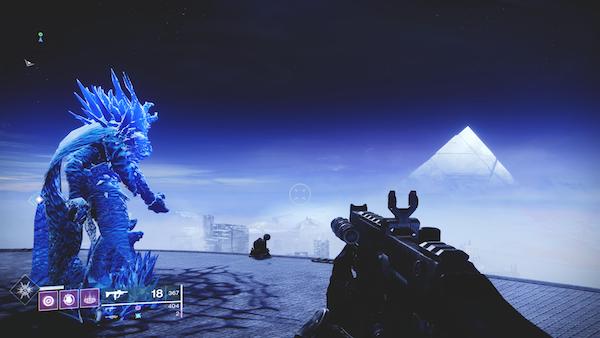 We have a big baddie, a new planet and new powers to play with…puuuurfect, yeeees. (channeling some Variks)
Fan favourite Variks takes a major role in the narrative, as well as The Exo Stranger from Destiny 1. Her insights into the Clovis Bray corporation and the Exos, flesh out the end game missions to unlock the various Stasis abilities…and it all leads into the brand new Raids narrative as well.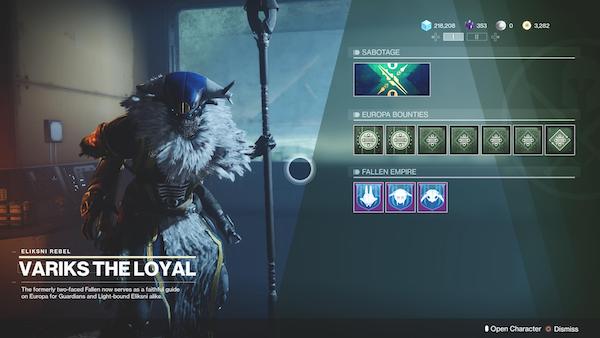 Don't eat yellow snow
Travelling to the new world of Europa for the first time, I must admit I was a little disappointed. The massive white ice-scape felt like a barren destination. Especially in comparison to the fantastical Dreaming City from the Forsaken expansion. However, as the campaign kicked-in and I was forced to explore. I found myself running through snow storms, fighting in the underground labs of Clovis Bray corporation and jumping around long abandoned Fallen cities. My concerns had melted away. Beyond Light actually has some of the most detailed and impressive levels I have ever seen in Destiny.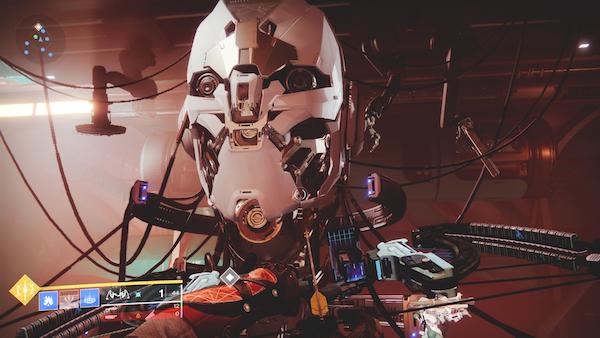 Then, when I dropped into the refreshed and remastered Cosmodrome destination, I gotta admit. I had some 'feels'. I hadn't seen The Steppes in years, not since D1. The new Cosmodrome looked so familiar, but next-gen beautiful. Its new lick of paint was a perfect proof of concept for the whole repackage and refresh, "Vaulting" idea. Bungie have been very open about plans to reuse a lot of Destiny 1 assets, to bolster the content on offer and for this Guardian, I think it's great.
Aside from the new locations with their new activities; like level 1250 Lost Sectors that drop exotics, or HVTs that will drop locational legendary gear. The big change is the totally new subclass based on The Darkness. Stasis power is acquired through the campaign and is a fresh approach for skills and supers. It's more about setting up chain reactions and customising 'aspects' to suit your play style. Something Destiny players have been crying out for, for years.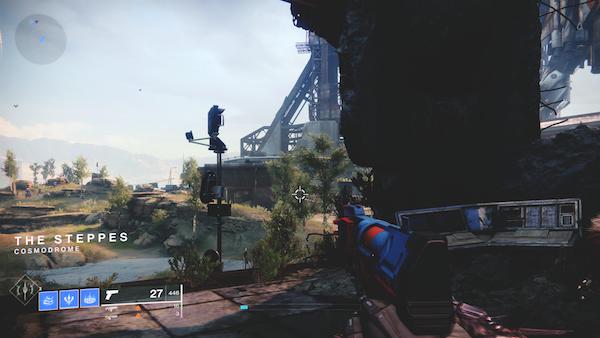 A small complaint, nothing to really worry about.
Customisation extends to the updates to Armour mods and ornaments and even in the new Season of the Hunt. Where gear can be chased, similar to The Menagerie. But with even more options to grind for exactly what a Guardian wants.
From a PvE aspect, I can't think of a time Destiny has been in a better place since Foresaken. The constant stream of weekly tasks to drive me to chase gear, new exotics or titles is just want I want. My only peeve to lay at Destinys feet would be the PvP balancing with Stasis. It is a bit broken. There's nothing more frustrating than being frozen in place, suffering a cheap death in a online multiplayer match. Patching required, Bungie.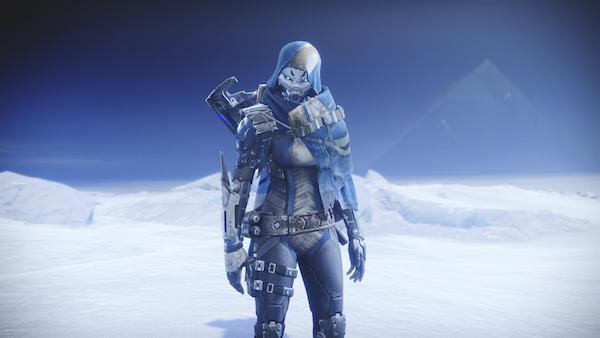 Simply put, the core of Destiny remains unchanged as it still boasts great shooting, great level design and great loot. It has just been further refined and to my mind been solidified as the unrivaled leader in the looter-shooter space. Guardians, Destiny 2 Beyond Light is the reason to come in from the cold and…as one of my mates always says. "Talk some shit and shoot some aliens in the face!"