Erica: The return of the FMV game
I didn't know what to expect when I was offered Erica, a PlayStation-exclusive full motion video game, to review.
It's not often I go into video games cold, with no idea what I've let myself into, but I did with Erica. A full motion video game like we had in the '90s but better.
Those of us who gamed during the '90s will know FMV games like Phantasmagoria and The 7th Guest but Erica is nothing like those games.
Firstly, it's better. Much, much, much better.
Secondly, Erica has a narrative that slowly draws you into its psychological horror story with its numerous twists and turns. It has some missteps along the way but overall, it's an engaging renaissance for the FMV video game.
Starring British actress Holly Earl, Erica is a 'choose your own adventure' in video game form. Where instead of turning pages to find out what happens, you use either a PS4 Dualshock controller or your smartphone. Of course after you've downloaded the companion app, to interact with the game world and move the story forward.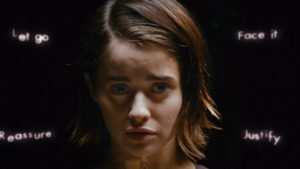 The story opens with Erica having flashbacks and visions of her father, the founder of mental health institute Delphi House who was brutally murdered in what seems to have been an occultist ritual. After some unsettling events, Erica determinedly sets out to uncover more about her father's death and the disappearance of her mother.
I played Erica using the smartphone companion app and it worked pretty well, using gestures and swipes to initiate actions. You flick open the lid of a lighter by gently swiping up. Swiping down on the screen ignites the flame. When Erica has dialogue choices, you drag an onscreen marker to the option you want. You don't control Erica's movements: You just control the decisions that she makes.
Control-wise, it's not too taxing, and the smart phone app allows for much more precise movement. Compared to the somewhat oversensitive Dualshock touchpad.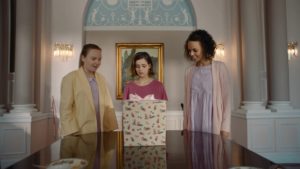 Compared to the FMV games of the '90s, Erica has superior production values with solid performances from all the main characters and the story is intriguing enough to keep you hooked until the end but its not all roses and chocolate.
There is a tendency to do the same thing too much, like unlocking the same door several times during the story or pulling objects towards you, and Erica isn't going to be for everyone, especially those gamers who see it as an interactive movie.
I'm not sure I'd play through it again to see how things turned out if I made difference choices. Overall, Erica is a enjoyable experience that arrived on the PS4 with no fanfare at all.
Could this be the return of FMV video game thanks to Sony?