The JBL Quantum Stream has saved my bacon. Having recently launched a fledgling podcast alongside this site, I needed a way to record consistently. This microphone delivered exactly that.
Being used to the JBL range for listening to sounds, I was excited to see what it was like using the brand to create sounds.
Small, but perfectly formed.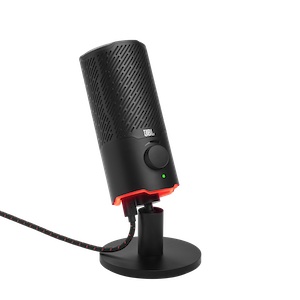 The JBL Quantum Stream is as usual a masterclass in simple design. The unit itself stands only 17.4 cm tall on its desk stand, but it packs a punch. The sound pick up is clear and crisp, that really shows when I switch between tracks on our recordings. The mounting is suitable for desktop or boom, sitting on the desk it holds enough weight to stay in place. Safe to say the packaging is as usual, mindful of the environment and feels special to unbox.
The unit has two sound patterns to choose between, Cardioid and Omni-Directional depending on how you want to record. The choice is made on a touch button and the chosen option designated by the colour of the power LED. Both options have worked well for me, as we still feel our way around the recording of our podcast, anybody will tell you there is some trial and error to be had.
There is a touch Mute button on the top, a volume control on the front which takes control of the computer volume seamlessly. Underneath there are two ports. One USB to hook up to your computer and a 3.5mm audio jack manage the recording by headphones. JBL preferred of course, and notably the supplied USB cable is the standard JBL braided. Both the volume control and the mute button affect the JBL mood lighting, which adds to the practicality of recording in a darkened room.
A moment of clarity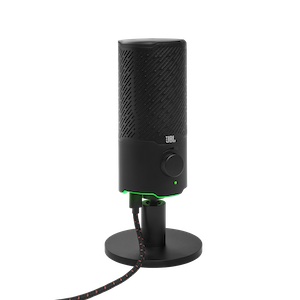 The Quantum Stream works so well straight out of the box. Interestingly in comparison to the EPOS B20, which is a microphone that offers more, the Stream just does the job. We have been recording on both microphones for seperate tracks. When editing, you can hear the extra noise and background Hum brought in by the EPOS. The JBL microphone is as clear as a bell, only delivering the sound we needed. It doesn't need extra settings or inputs for Gain. It just does the job, and does it well.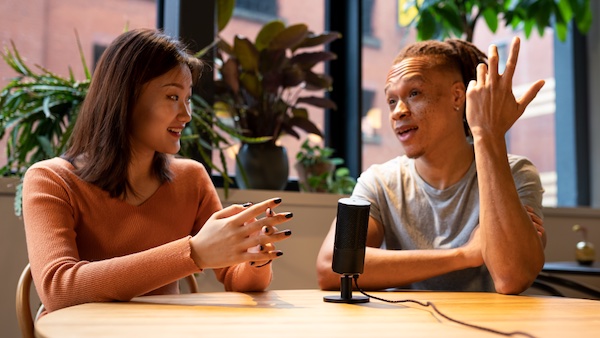 When you actually listen to the tracks separately the clarity of the Stream is a mile ahead. Safe to say, next episode we will eb trying a single microphone setup and single track. Which may well clear up our sound issues.
Being an entry level Podcaster, I have to say this microphone will deliver quality and functionality to anybody in the creation or streaming space. I've even used it on my PC for Teams, with no issues.
Absolutely another top notch addition to my JBL family and depending on whether a dual track recording is really necessary. I will be getting another.