Meta Quest 3 VR now in NZ
Meta have launched their new self contained 4K VR/AR headset Meta Quest 3 and it looks pretty sweet. It has the new Snapdragon XR2 Gen 2 chip, so has double the GPU processing power compared to Meta Quest 2. It has 110 degrees FOV with 2,064 x 2,208 pixels per eye resolution. A 4K+ Infinite Display with the best resolution across the entire Quest line of devices. It has 3D audio processing and for mixed reality, two RGB cameras with 10X the resolution of Quest 2. It should give hi-rez views of your surroundings while in AR.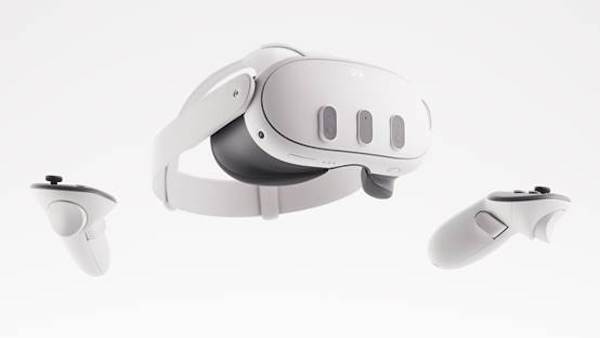 Basically Meta Quest 3 is a VR beast with no cables… and we like that idea at the Cottage!
It starts at: $929.99 for the 128GB model, from the NZ Meta website
They do have a bit of a launch promo going though. With any Meta Quest 3 purchase, you will get the upcoming VR Action-RPG Asgard's Wrath 2, coming on 15 December until 27 January 2024; details here. 
Give it a look if you have a spare thousand bucks lying around for Xmas. We hope to go hands on with a Review unit in the coming weeks, so we can give it the KC treatment and drop a proper review.