NBA2K19 Review (Xbox One X)
Milwaukee Bucks star Giannis Antetokounmpo, the Greek Freak, is this years cover athlete and is the first international NBA player to grace the cover of a NBA2K title. This just shows the growth and uptake of the sport, and the game.
..And for the sixth year running I will try and explain the difference in the game from last year and bang on about how awesome it is to have Steven Adams doing so well in the NBA. At least after six years I am finding that I can actually play the game and enjoy it because I no longer lose to school kids at the local park. Now bring on the big boys!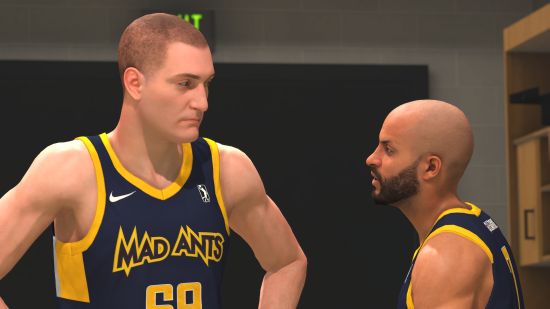 This time round I jumped straight into the story mode which has you playing in China and then for the Fort Wayne Mad Ants, a G League team, back in the States trying to get noticed by the NBA scouts.
The story is played out in cut scenes which in turn set goals for you to achieve in upcoming games. It is all pretty painful to watch like some over acted nasty soap opera and again this year the cut scenes have very basic visuals, apart from the characters, which are obviously using the main in game assets. I still feel the world of your 'neighbourhood' needs a lot more attention to stop it being just a bloated out menu system.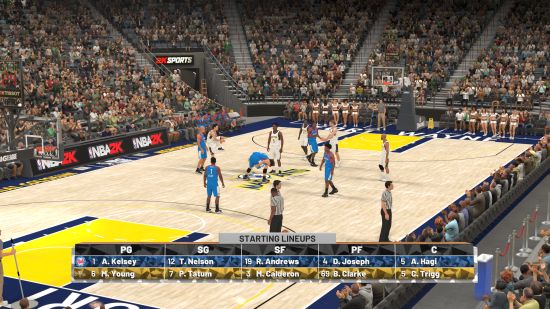 Again, I wouldn't be a stereotypical mid-forties, kiwi male if I didn't rag on the music. Yes it is in style with the game and the music of choice for the majority of ballers and wannabe ballers, but definitely not for me. This is reasonably well covered by your in game character having to put on his headphones to listen to music, so no headphones in game means no music for the gamer. Nice. You will still get menu music but that I can live with.
On the other hand the in game sound is fantastic, from shoe squeaks to commentary, it really sets the scene. Especially if your surname falls into the list of recorded audio names. Oddly during the China phase of My Career there was no subtitles for the Chinese commentary. Although that did add to the feeling of isolation while playing overseas.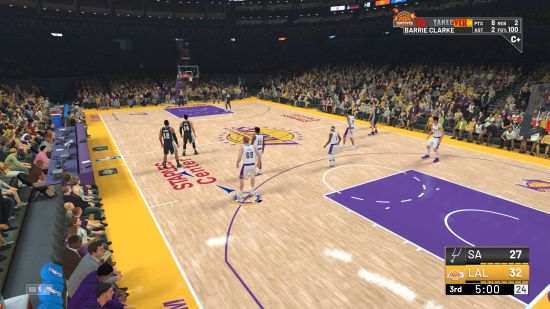 As you would expect from a game that has been refined over so many years, the core mechanics are great. Once you actually decide which mode to play and hit the court things flow beautifully. Playing the game is straight forward enough but there is always new skills and techniques to master.
I went with a big and tall power player only to find smaller, more agile players running circles around me. Then again I do get the pleasure of some great blocks in defence and dunking over the top of the shorter players when on offense. Just some things to think about when creating your own player.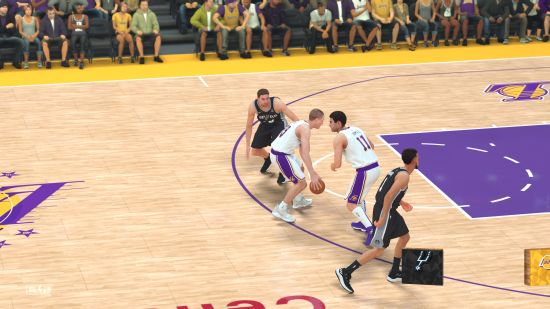 The in game 'Virtual Currency (VC)' makes you work hard to purchase everything from skill upgrades to clothes and shoes. You can not only earn VC by playing games but by watching NBA shows and answering multi choice questions. If you are a fan this is easy money, for casual fans, not so much. Even sitting through the shows is hard for me, lets face it, when it comes to stats the NBA has pretty much everything covered.
And it soon becomes overwhelming and tiresome to the not so hardcore fans. And then there is the multitude of other modes and extras, from training camps to trading cards. Definitely get your monies worth here, even if the game is littered with so much advertising and product placement that it should almost be free.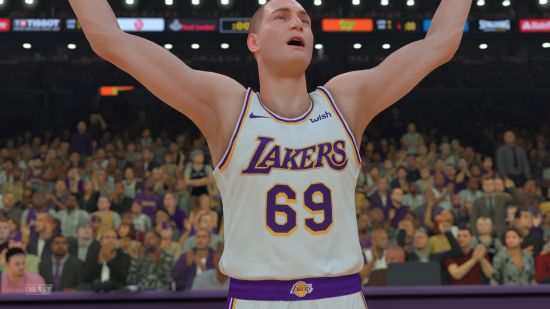 Closing Comments.
There is no doubt that the NBA2K franchise sits as supreme champion when it comes to basketball games but for for the lesser fan I just find it hard to justify an annual purchase when much of the latest release is little more than a roster update and tweaked visuals, and a new soundtrack. In saying that, I do believe that every gamer should have a recent version of NBA2K in their library.
It is part of gaming culture, and even those who don't follow basketball at all will get plenty of enjoyment out of it, especially when you manage that first big slam dunk! Oh yeah, and how good is Steven Adams doing with the Thunder.