Resident Evil 3 (2020) Review (Xbox One X)
After the resounding success of last years Resident Evil 2 remake it only made sense that Resident Evil 3 was next on the list. And like my review of Resident Evil 2, this will be spoiler free for those who are yet to return to Raccoon City.
As a fan of single player games it is such a pleasure to see absolute classics being resurrected for the current generation of hardware, and gamers. Although this time around you will find Capcom has developed and included a multiplayer version of Resident Evil which I will touch on later. Thankfully it is completely separate from the the main game. So much so that it actually runs as a stand alone game.
Are you ready to return to Raccoon City once more? Trust me. The scares are real, especially alone at midnight, in the dark, wearing headphones…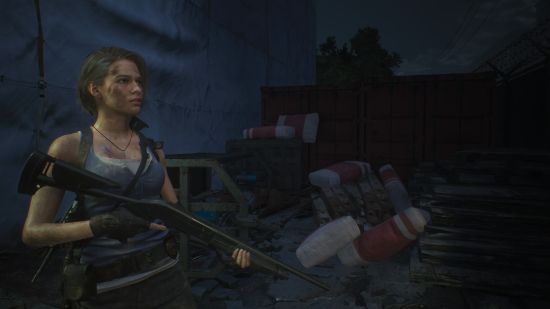 Will You Be My Valentine?
Resident Evil 3 has you playing Jill Valentine ,a former S.T.A.R.S. (Special Tactics And Rescue Service) member. Having to fight for her life as it, and those of other S.T.A.R.S members, is put at risk from an unknown source. This new nemesis will seemingly stop at nothing to end Jill's life.  Why? Well that is something you will find out if you play the game…
If you have played through the fantastic Resident Evil 2 remake then you will feel right at home getting into number three. For those who haven't played number two, what are you doing? Get it and play it, now! You won't regret it. Especially at the price you can grab it for now. Some will say that both games are too short to pay full price for. I believe that the quality of BOTH remakes hugely outweigh the length. But maybe that is why a multiplayer addition is present this time around.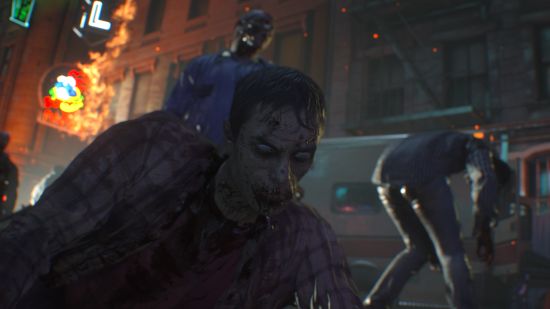 Is This Real Life?
Lockdown, quarantine, killer viruses? Although these terms are now no longer just the subject of games and movies, Resident Evil is still far from real life, I hope. The visuals have come along way from the original 1999 release, that is for sure. Like last years predecessor the environments and character models look beautiful. Add to that the joy of known locations for those who played the Resident Evil 2 remake. It really did bring a smile to my face when I entered a location from the last game and it was instantly familiar. In saying that, obviously in true Resident Evil fashion, you are very restricted in where you can and can't go. Adds to the ability for scripted jump scares too.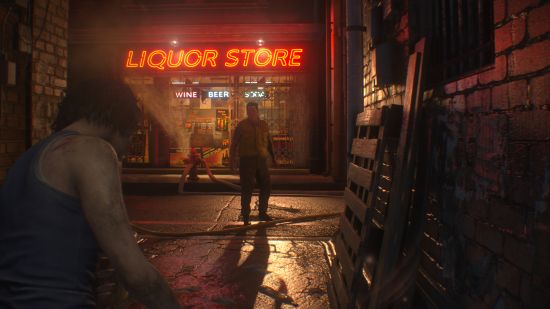 The Sound of Silence.
Hello darkness my old friend. Going with the well designed and rendered visuals are some great audio cues and sound effects. And every game wanting to scare people needs good audio cues. Playing with either my home theatre or surround headset was equally immersive. I'll give the win to the headset but that could have been due to also being alone in the dark while playing. Tension, urgency, panic, and even safety are all portrayed well via the sounds. Sometimes too well. As a change in sound will often have you on guard before danger is near. A useful thing for someone with reactions as slow as me.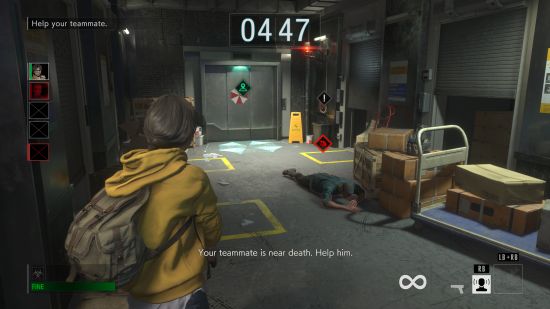 An Evil Friend in Residence.
So is the new multiplayer just a nasty add on to try and give some longevity to the title or is it actually good. Well thankfully, Resident Evil: Resistance, as it is known is actually quite good, if you can find a game. Taking shape as a four vs. one asymmetrical style game, it has one Mastermind taking on four survivors. It is a fast paced affair with the survivors trying to escape while the Mastermind plots to kill all the survivors or run down the clock.
I could not find a game, even during the Open Beta, but playing the Tutorial and Practice games sold me. And only needing five players means assembling your own party should be easier than waiting in the public lobbies. Not sure of the longevity here but it is definitely fun.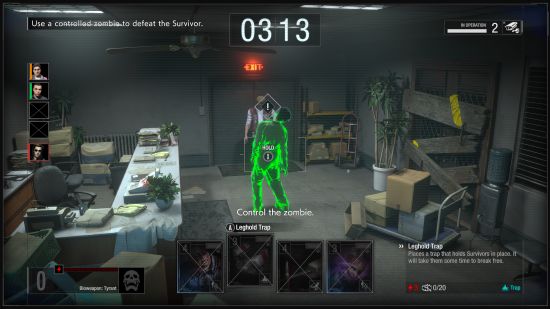 Closing Comments.
Resident Evil 3, and Resident Evil: Resistance are a worthy follow up to the stellar Resident Evil 2. Short, yes, but good? Hell yes! Being able to experience Resident evil in 4K and HDR is something all gamers should do. If you are new to the Resident Evil universe then lucky you. You are in for a great experience over these two games, just please, grab Resident Evil 2 first. You can thank me later.
For those old gamers who have played the Resident Evil games before. Don't miss out on these gems on the premise of 'been there, done that', that would be sacrilege. And you could well be asked to hand in your Gamer ID Card. Get amongst it, support good games, especially if they are remakes with more than a fresh coat of paint.