SteelSeries Arctis Nova 7, Review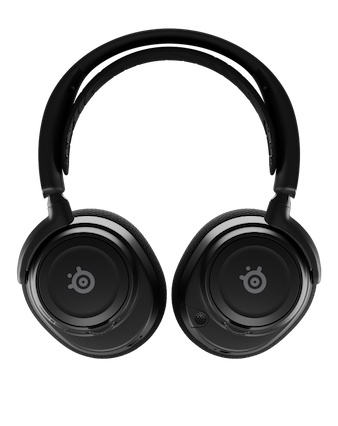 The new SteelSeries range under the "Arctis Nova" banner have had a good showing thus far at the Cottage. But up until now it's only been the wired models we have looked at, the Nova 7 changes that. Wireless headsets are a complex beast. When there is no longer a cable to carry the audio signal, the quality of the experience can take a staticy nosedive, if the techincal specifications aren't up to the demands of modern gaming audio. But, there is nothing to be worried about here, as the SteelSeries pedigree continues with a very solid set of cans. 
The big standout feature for the Nova 7 is the simultaneous wireless game audio and mobile Bluetooth audio. In simple terms, I could be playing a game connected wirelessly to my PS5 and also have my cellphone connected via Bluetooth for calls, music or chats in discord etc… This makes them an all-in-one headset, perfect for gaming, travel, commuting, even the gym. Controls are all on the cans too. Power and Bluetooth sync on the left, with a chat mix wheel. Then on the other side a volume wheel and the mic mute button, which also toggles a wee red LED on the mic mouth piece.
Looks, comfort and design – the Influencer standards.
From the outside they look identical to the other headsets in the new Nova range. Which, as I mentioned in my other reviews, is a mature refinement over the old Arctis range. They look grown up and don't scream "Gamer"! So would slot into a plane trip or a gym session no problem at all. I would still argue they aren't quite as comfortable as the old, award winning Arctis 7s, but it would be close. The construction is solid, with a tad too much plastic for my liking, but I think I'm being picky. The ear cups swivel and rotate to sit flat on shoulders and they are light…like seriously light-weight.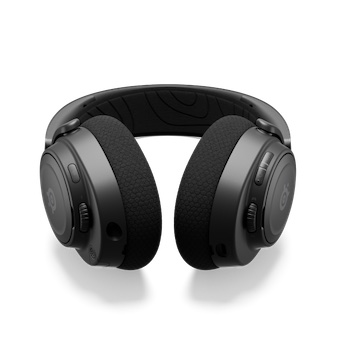 Sound quality wise, they are sublime. So we can tick that wireless concern off! The 40mm drivers deliver more than enough power whilst maintaining crisp sound. They support the 360 degree spatial audio engine on PS5, and on PC they have a huge amount of audio tuning options via the SS SONAR audio tools app. The closed back cans have a 'close' sound stage, even with the light airweave foam ear cups. I would have rather seen a pleather ear cup like the Pro Xs, to really trap me in the game world, but that is just a personal preference thing. Playing Dead Space remake recently was awesome, with every little detail and rattle in the air vents placing me right inside the world. Good base tones and the treble never felt crushed or sharp. But textured and realistic, just whats needed in a scary game like Dead Space.
The Nova's hideaway mic which all models now boast, returns in the Nova 7.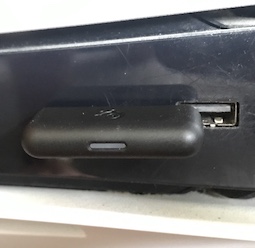 A wonderful bit of design. But over the Arctic 1, the Nova 7 also have active A.I. Noise Cancelling up to 25dB. So your squad mates won't hear the clicking of keys, triggers and sticks…or slurps of a beer perhaps. In my first MP session with them, it was Modern Warfare DMZ. If anything the mic was too sensitive and I had to dial it right back on the PS5 menu. And yes..it has side-tone! A must have for me!
The wireless freedom comes from a tiny USB-C dongle. Very discreet. My only grip is that it is about 4cm wide. So when installed on my PS5, it blocks the neighbouring USB port. Absolutely baffling!!?! So if I want to use my USB port, I have to plug in the included USB-C extension cable to use both ports. A small complaint, but a very strange oversight during Steel Series design phase. The same cannot be said about the battery life. Around 38hrs on a full charge. But here is the clever bit. If you get caught short, a urgent 15min charge will give 6hrs of gaming. That is a great feature!
Overall, excellent with a couple of minor scrapes.
If I could gripe on a couple of things, aside from the blocking of a USB port. It would be the lack of adjustment to clamp force. The Nova 7 takes a bit of jiggling to get a good seal on my big boof head. Also, as mentioned, I would prefer a pleather finish on the cups.
BUT overall the Nova 7 are a stunning bit of kit. They have all those features that tend to be spread over three different random headsets. I have used wireless headphones in the past which were great, but they had no Bluetooth, or no sidetone, or the mic was crap, or no 3.5mm port, or no chat/game mix wheel. These…have all that covered. For a wireless gaming headset, I would say it would be hard to find a better and more feature complete package.