The Elder Scrolls Online: Morrowind Review (Xbox One)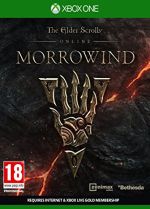 Although TESO: Morrowind is being marketed as a new standalone release it is actually only an add-on, a very big add-on, for the existing Elder Scrolls Online experience bundled with the original game. And for those who have yet to jump back into the land of Tamriel with a few friends, now is the time to do it.
Not only has the whole online experience been tweaked, refined, and smoothed out since my review of the initial release of TESO, but now with the inclusion of Morrowind it will bring an immediate smile to anyone who played the original Elder Scrolls 3: Morrowind game, and fans of giant mushrooms.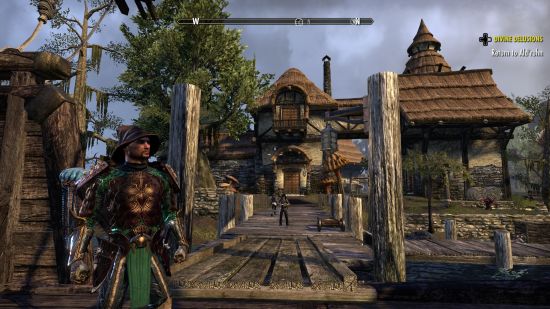 So as you would expect with the time and effort put in the game runs really well now with queues and load times pretty much a non-issue. It has obviously had a bit of work on the visual front too, it is looking well pretty for a MMO. The area of Morrowind is especially beautiful with lots of vibrant colours and lush vegetation, all capped off with a massive boiling volcano.
All these tweaks make adventuring as a solo player super enjoyable, even if the grind elements are still present in the crafting and research areas. Although, like any MMO, things can seem a bit overwhelming at first but anyone with previous role playing experience will soon overcome any problems they have. As for first time role players, all I can say is, don't give up. You are in for one hell of a ride, a long ride.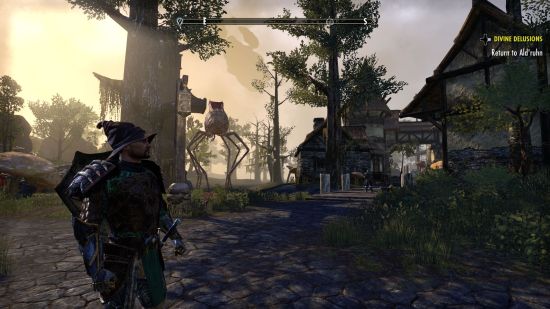 You will find all of your favorite locations from the jetty at Seyda Neen to the sprawling city of Vivec here in Morrowind and if, like me, you are familiar with Morrowind from Elder Scrolls 3 then you will even find yourself feeling at home. Maybe even searching those little hiding places you remember from your last visit.
Morrowind is a beautiful addition to TESO universe making an already substantial game even bigger. The sheer amount of gaming involved here is mind blowing and if the on going support continues then who knows what other additions we may see.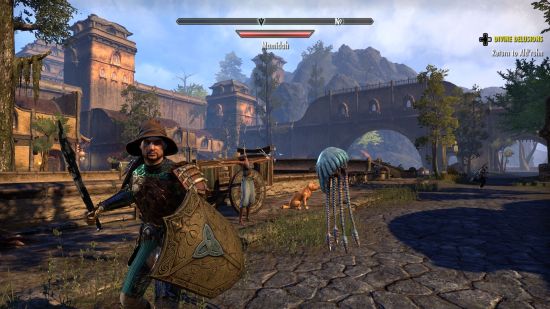 Closing Comments.
What else can I say, if you are already on TESO band wagon then you will have already snapped up this latest content but for those who have been putting off getting Elder Scrolls Online then please, look again.
With all the fixes and new content now is the perfect time to get into it, either as a solo player or getting amongst it in the player vs player areas.