Wargaming Transports Kiwi Players Back To WW1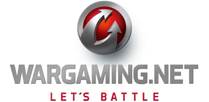 June 13, 2017 – Wargaming recently held its inaugural New Zealand Player Gathering in Wellington, in an effort to bring the local Wargaming player community together, through an insightful historical event.
Over 35 players from Wargaming's Wellington player community were given the exclusive chance to attend the event which was held at the Dominion Museum.
Focusing on The Great War Exhibition created by master film-maker, Sir Peter Jackson, players were given insight into the historic events and were able to commemorate the role played by New Zealand in the First World War.
ANZ Country Manager, Travis Plane, said he was thrilled that players were able to see a piece of history brought to life.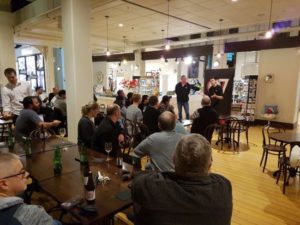 "Video games often allow historical moments to gain new life by transporting players into interactive virtual worlds, and at Wargaming we pride ourselves on bringing history to life in our free-to-play games.
"We hope that by hosting these community events we can build greater relationships with our Kiwi players and continue to bring them more of what they want," said Travis.
Greater involvement with the New Zealand player community has become an important focus for Wargaming.
"We value our player community and this is the first of many events, we are planning in future. For each community interaction, we hope to make it fun, interactive and educational, just like our games," concluded Head of Player Experience APAC, Michael Mucci.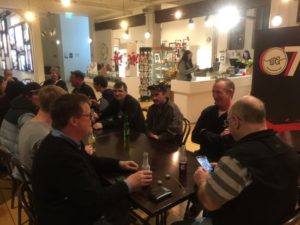 About Wargaming
Wargaming is an award-winning online game developer and publisher and one of the leaders in the free-to-play MMO market. Founded as a privately held company in 1998, Wargaming has shipped more than 15 titles. Currently, Wargaming is focused on its team-based MMO war series dedicated to the mid-20th century warfare that include the armoured World of Tanks, the flight combat World of Warplanes, and the naval World of Warships. The three intertwined titles form a common gaming universe integrated within the portal www.wargaming.net.
As part of its multiplatform line-up, the company has introduced World of Tanks on Xbox and World of Tanks Blitz on mobiles, tablets, Windows 10 PCs and Mac OS X. Launched in 2014 and 2015, World of Tanks on Xbox introduced epic tank-on-tank battles to console gamers and offers the first cross-platform gaming experience between Xbox 360 and Xbox One. In 2016, Wargaming released World of Tanks for Sony's PlayStation®4, continuing its console campaign.
Official website:
About The Great War Exhibition
Located in the historic Dominion Museum Building, within the beautiful Pukeahu National War Memorial Park, The Great War Exhibition is a national legacy project. Opened in April 2015 it takes a wide and chronological look at the Great War – at all forces and countries involved. The stunning artefacts ranging from a life size tank to tiny figurines engaged in trench warfare, depict the trials and horrors of war. The lives and experiences of New Zealanders who served and lived during that time highlight the bravery and enduring spirit which helped shape who we are as a people and what it means to be a New Zealander.
The Great War Exhibition is run by the National Military Heritage Charitable Trust. The Trustees are Hon. Fran Wilde (Chair), Sir Peter Jackson, Brian Roche, Lt. Gen. (ret) Rhys Jones, Bryce Barnett and Richard Austin.
Official Website:
About Sir Peter Jackson
Sir Peter Jackson took a turn away from epic-fantasy to depict the gruelling, untold realities of New Zealand soldiers. With the support of ANZ, he pieced together the global story that came to define his homeland. A stunning array of movie-like sets depict the war; scene by scene; year by year. From the massive 10-tonne tank and 11-tonne gun to the 5,000 tiny hand-painted figurines which re-enact the battle of Chunuk Bair, the artefacts are rare and provoking.