WipEout: Omega Collection Review, PS4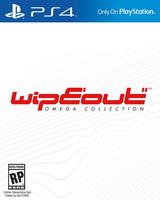 Wipeout as a brand is synonymous with Playstation, first spinning up in PS One disc drives back in 1995. Finally some Wipeout love is hitting the PS4, but it's not a brand new game. Unfortunately it's a remastering of 2012s 'Wipeout 2048' for the Vita and 'Wipeout HD + Fury', circa 2008 from the PS3. That said, Wipeout: Omega Collection in 1080p and running at a silky 60fps on the PS4, makes this uniquely Playstation experience….. an absolute blast to play.
Wipeout is a high-speed-arcade-sci-fi-racer based around antigravity ships with shields which use weapon pick-ups to get an advantage on the racetrack. There are a wide selection of ships to be used with different strengths and speeds depending on the race mode being undertaken. Each futuristic manufacturer has a range of ships and these unlock as you level up. There is something along the lines of 50 ships and 25 tracks across all the remasters, with many of the original electronic soundtracks being cleaned up too for the PS4 release.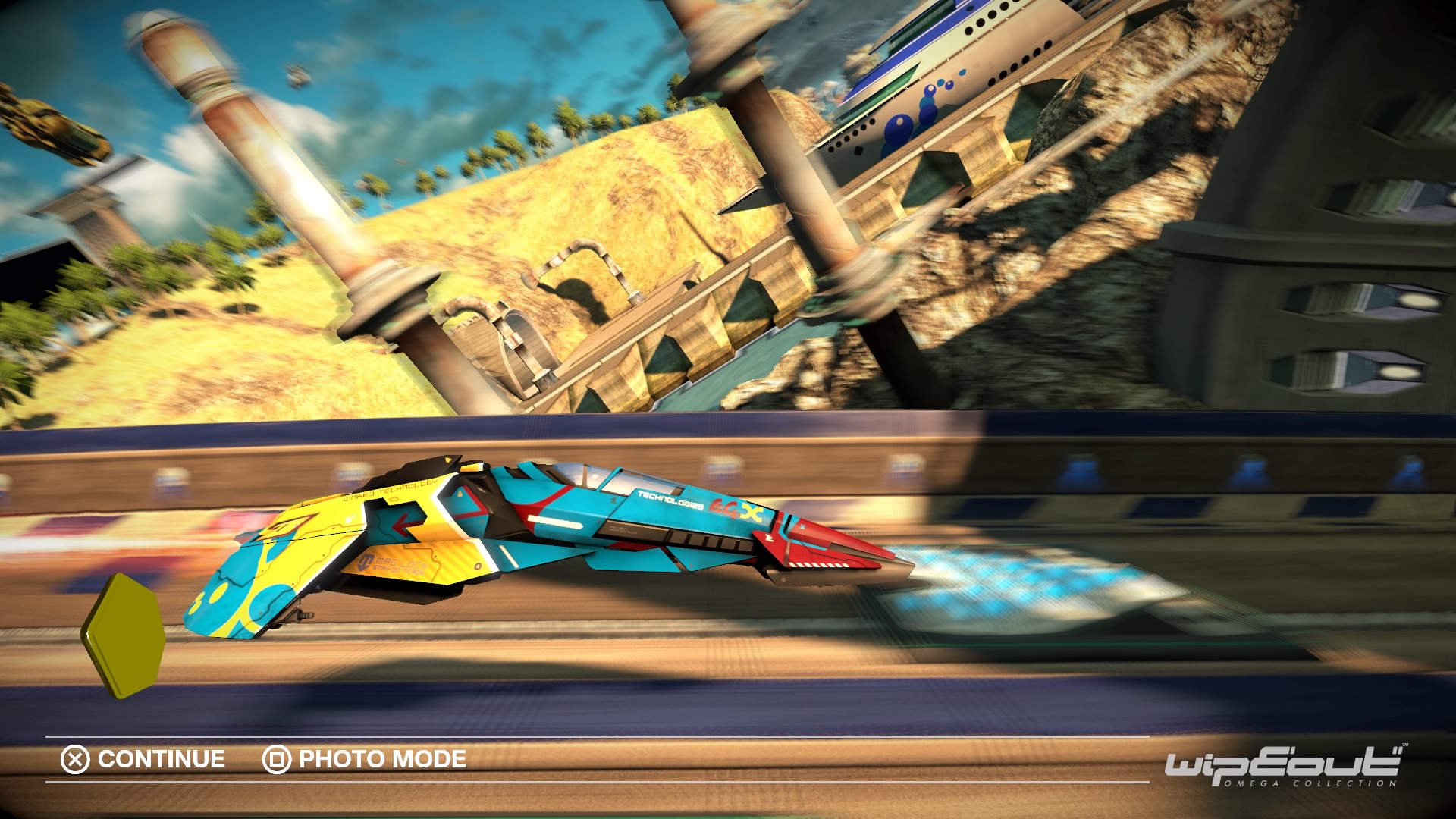 Wipeout in simple gameplay terms…… is sublime. The sense of speed, control and challenge is beautifully balanced. Even whilst travelling at 800km/hr, the screen is visually stunning. Somehow you still manage to know what's going on and even plan ahead for the next turn or shortcut. Early on it's easy to rely on one or two ships and become very familiar with their movement and response. But as the difficulty ramps up and the different modes throw new challenges at you, closer attention has to be paid to learning what ships do what and why. It's not always about speed. Control, shields and firepower all have their place.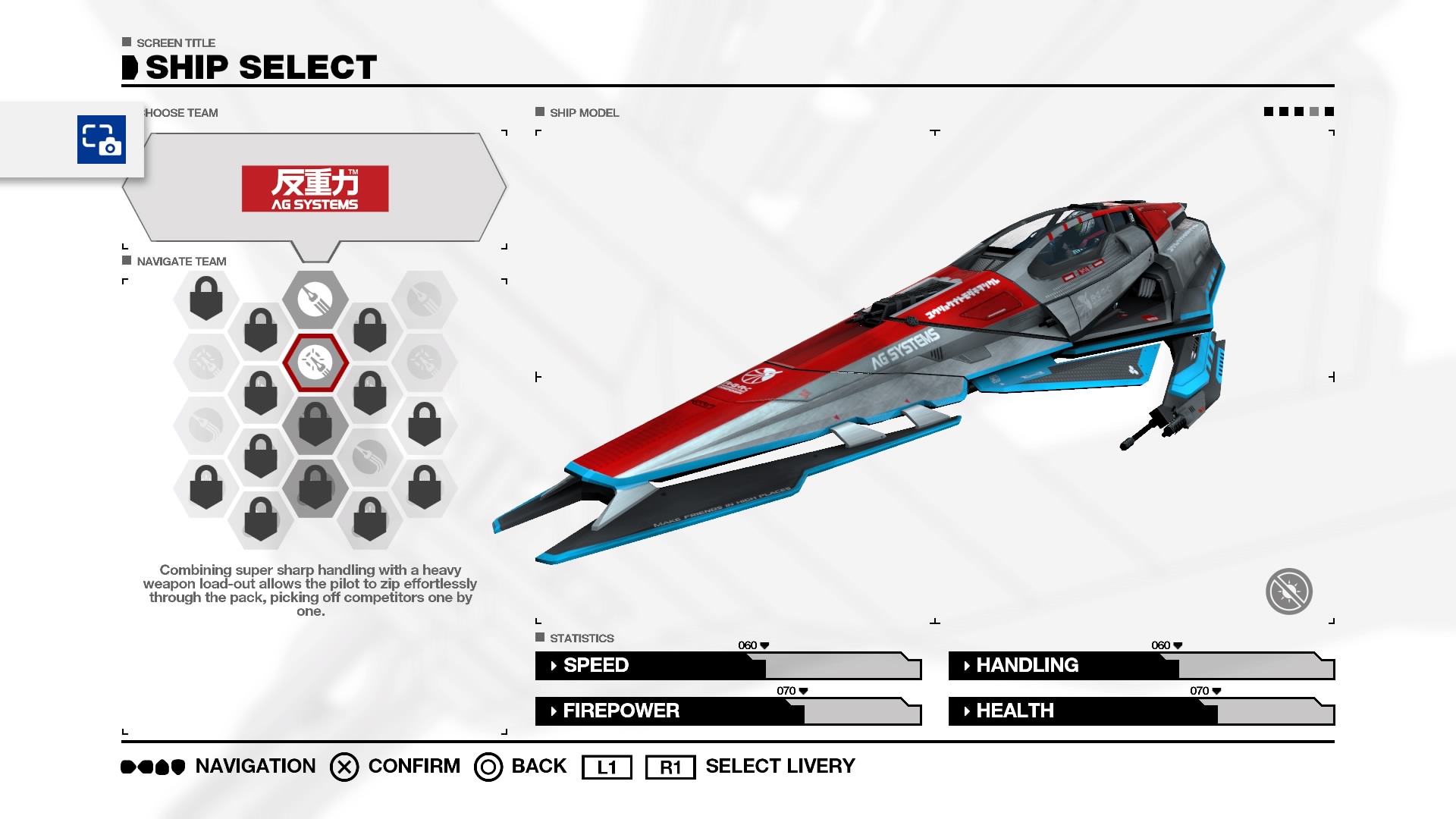 On the various tracks are speed-boost arrows and offensive and defensive pick-ups. There is a constant battle within yourself, to make split-second decisions between hitting the speed boost or choosing to pick up the offensive or defensive powers. Sure, speed is king for racing, but a well-placed missile can give you the very advantage needed to win. Ships take damage in races and pick-ups can also be sacrificed, being absorbed to repair the shields. So once again split second decisions have to be made all while just trying to stay on the track. There are plenty of options in the menu to change point of views etc.. and even 'flight assist' which makes the challenge far more manageable for less experienced gamers.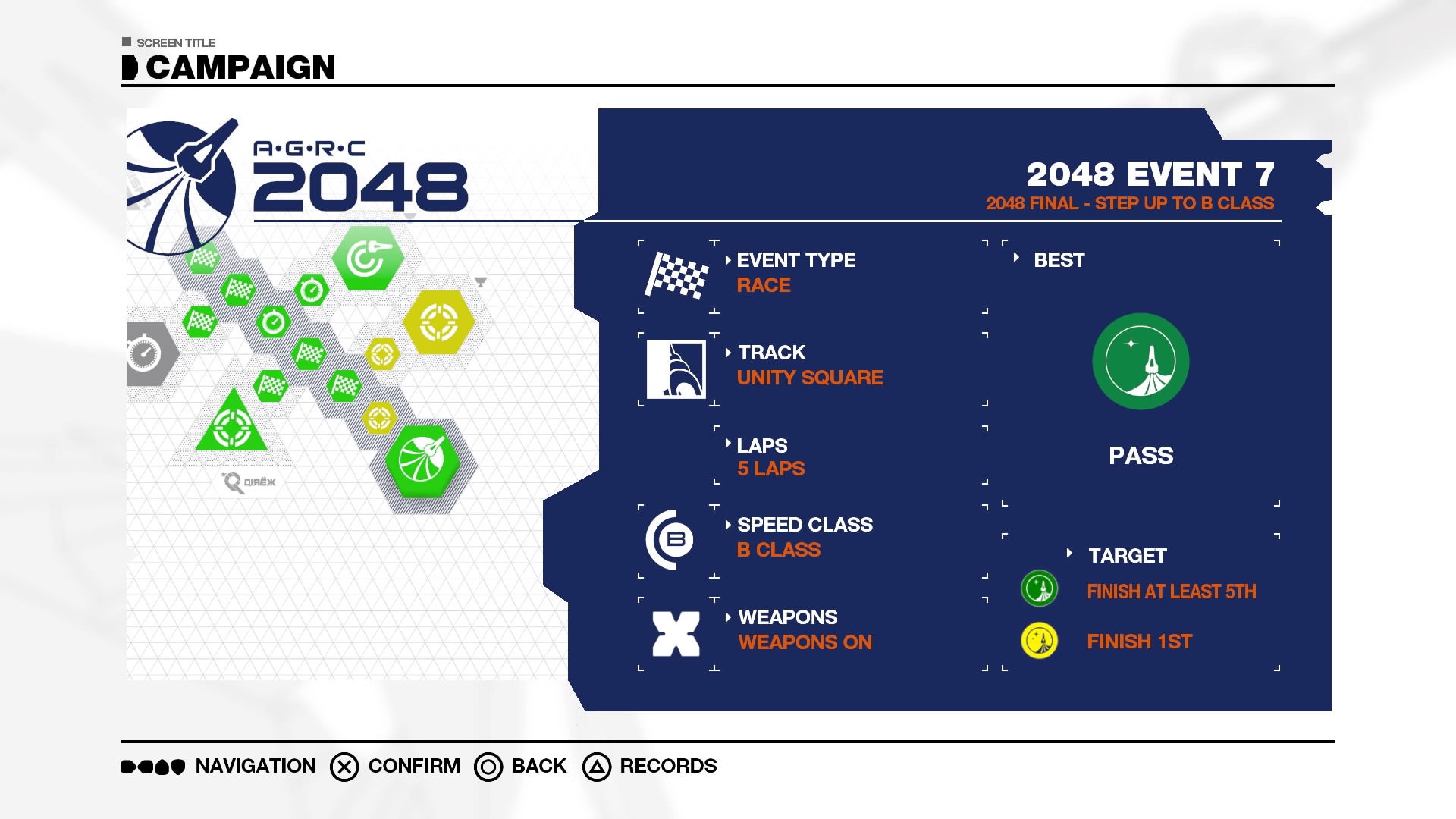 The 'Campaign' is typical racing fair. Winning races unlock the next race group and then the next speed class. Winning nets more XP and unlocks more ships faster. 'Racebox' is the quick play option and lets you set up whatever type of race you want and allows for splitscreen too, which my son and I loved! 'Online' is pretty straight forward too, except the 'AUS' servers, at least at the time of the review, were empty. However I joined and raced in some 'USA' games and held my own just fine. There is no story whatsoever, the menus are minimalist and easy to follow. The idea here is to get you into racing, it whatever mode you want, in the fastest way possible.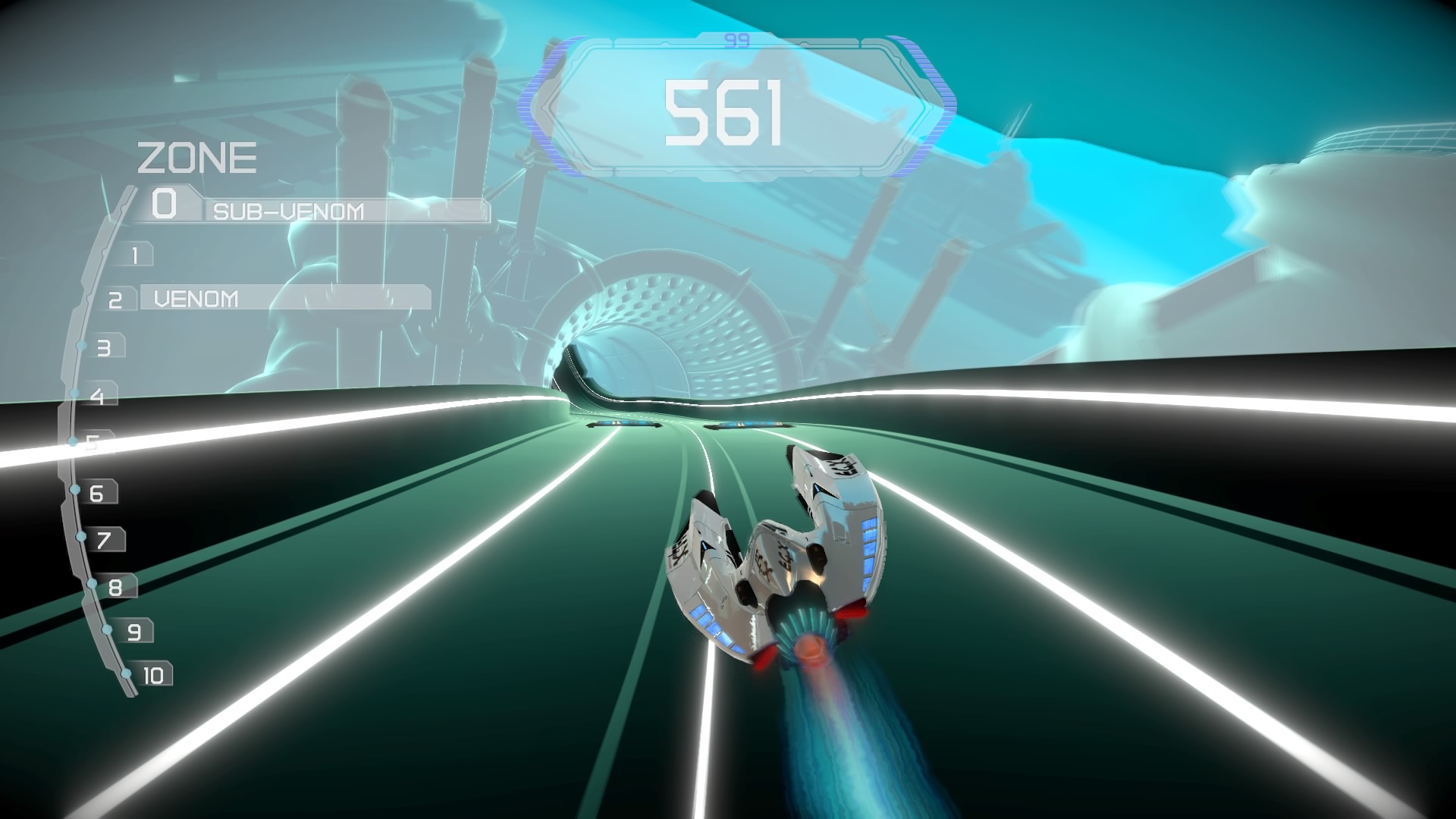 I found myself gravitating to '2048' more the 'HD' and 'Fury' as the latter two show their age, even with the up-rezing. Sure, there are more ships and tracks on offer in 'HD' and 'Fury', but the actual graphics and HUD still 'feel' old, where '2048' looks like a real current generation title. That said, all in all they do look great,  and I can't emphasize enough the difference 60fps makes to racing games, especially ones that run at break-neck speeds.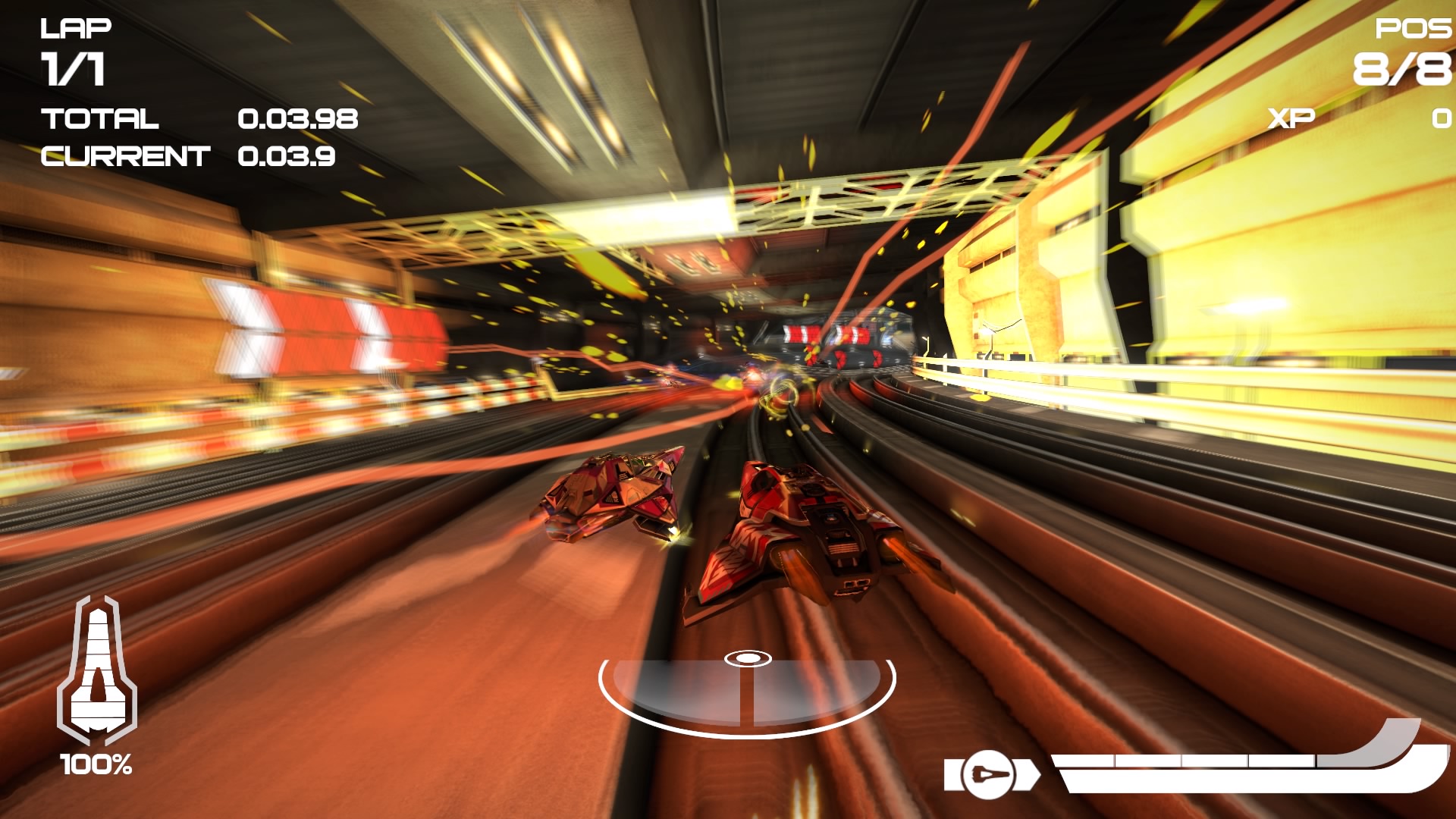 I have not played a Wipeout game in years, and I have seriously enjoyed getting back into the high-speed madness that is Wipeout. It used to be a flagship title for Playstation, and hopefully deep in the bowels of SIE Worldwide Studios, there is something new in the works. But in the meantime, Wipeout: Omega Collection is a great way to keep your palms sweaty and reflexes sharp.