Xbox Series X – The First 14 Days
I am one of the lucky ones. Despite constant doubt and rumours of supply shortages my Xbox Series X Pre Order was waiting for me instore on November 10th. I was working, it was a long day. This isn't a deep dive into the hardware, or even the next gen games. This is a overarching opinion piece from someone who has been Xboxing since day one, almost 19 years ago.
I have be enveloped by the Xbox ecosystem, met great people online, suffered RROD, tried to dance and sing, been a rock god, and most importantly, loved the games.
Gaming is in my blood. At almost 50 years old there isn't a day go by that I don't play a game or at least do something related to gaming. And to my wife's dismay, our teenager is following in my footsteps. I have owned countless consoles, PC's, handhelds, all-in-one's, and devices. From C64's to Gizmondos. 386 PC's to 3DS.
I love all gaming and am definitely not one caught up in fanboy, PC master race, console war rubbish. I want to play games. Nothing more, nothing less.
Xbox On!
After plugging everything in, including my 8TB USB HDD and Elite 2 Controller, I was prompted to use the Xbox App on my phone to complete setup. Everything went really smooth and I was soon greeted with a familiar sight. My feeling? Underwhelmed. New Gen has always meant new look, not this time. But then settling in to things, and wow, smooth and fast. Exactly the wake up call I needed. My 4K TV has a special oversample magic to 200Hz which isn't recognised by the Xbox but I didn't expect it to be. So 4K 60Hz with HDR it is.
I had a few games that were flagged as 'Optimized for Series X/S' so that is where I headed. Right of the bat I was prompted to move titles to the internal SSD to see these optimizations. As everything else runs happily from my USB HDD I am nicely set up. Sticking with my Elite Series 2 Controller I was disappointed to find the A/V settings had been simplified. No longer could I have the Xbox IR blast commands to my TV and AV receiver. Early days, maybe in an update.
Game Time.
Time to get into what we all actually purchase consoles for. Games. Many were disappointed with the release line up for the Series X, I looked at my Pile Of Shame and smiled at the opportunity in front of me. And many of these are slated for upgrades too. So here we go a very quick rundown of some of the optimized titles.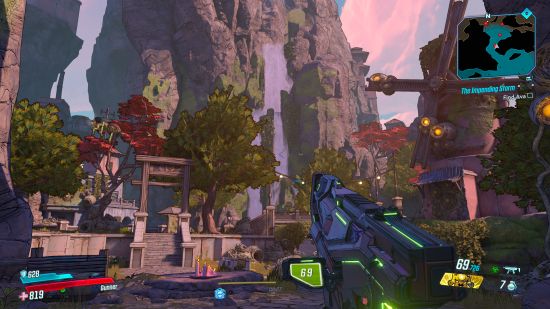 We all know and love the Borderlands franchise. My problem with Borderlands 3 was on the Xbox One X I had regular crashes due to heat, apparently. And when it did work the One X sounded like a jumbo jet. Cue big smile, thanks to Smart Delivery I get to enjoy the optimized version right off the bat. It is the Borderlands we all know and love but all shiny and new looking. And it isn't pushing the hardware to the point of meltdown. The cell shaded style won't be turning heads but the hectic gameplay runs silky smooth.
You can regularly pick up Borderlands 3 on sale these days and I highly recommend you do. There is a heap of gaming goodness to be had here.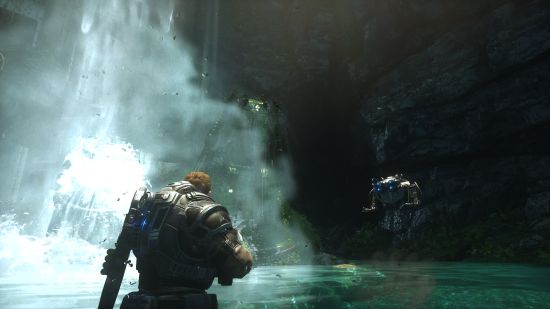 When Gears 5 came out it was already astoundingly good looking. So when you chuck a whole heap of enhancements at it you just know you are in for a treat. And it is part of Game Pass so there is no excuse for you not to play it. Fresh content is still being released and there is a solid online multiplayer community in existence. For those who have young eyes and fast reactions 120 FPS is now possible in Versus Mode. For me, the beautiful 4K HDR scenery in the campaign is enough. The super fast loading times help too.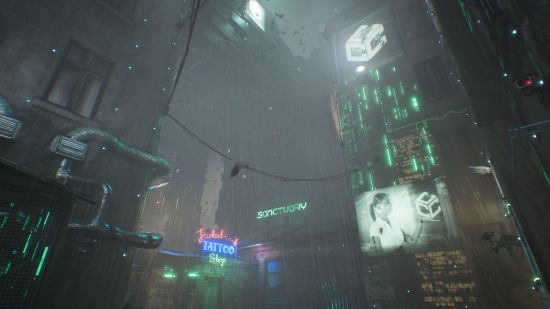 Now this title might have slipped through the cracks with all the big name games dropped here. But do yourself a favour and grab it. Paying homage to the great Rutger Hauer this is a game that does not shy away from its Blade Runner heritage. And for the new Xbox Series X it is one of the few current titles to use the Ray Tracing technology. Combining this with 4K and HDR results in some absolutely phenomenal visuals. Given the dreary futuristic neon setting, you will be hard pressed to find a more stunning environment to solve crime. And lets face it, a game where your character is portrayed by the legendary Rutger Hauer deserves everyone's attention.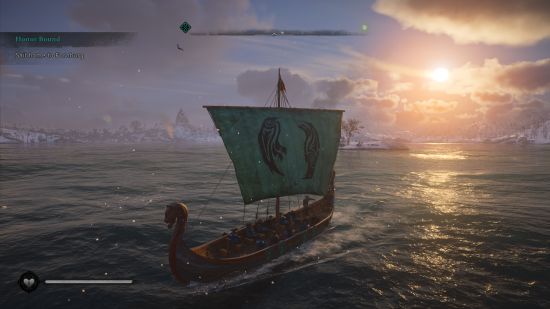 One of the few 'new' games to drop on release with the Xbox Series X Assassins Creed Valhalla has grabbed a fair share of the limelight. And in the eyes of all those true Assassins out there this is probably justly deserved. First and foremost, the lighting in Valhalla is just mind blowing. Sunsets and sunrises will have you stopping just to hit up photo mode. They really have managed to capture something special here. As for the gameplay, well it is a solid Assassins Creed as we have come to expect after Origins and Odyssey. For me the setting doesn't capture the same wonder as Egypt did in Origins but it is still a huge time sink. Especially if like me you need to collect and explore everything.
It took me over six hours to hit the opening credit sequence. Games of this scope and size definitely benefit from the fast load times and quick resume features of the Xbox Series X.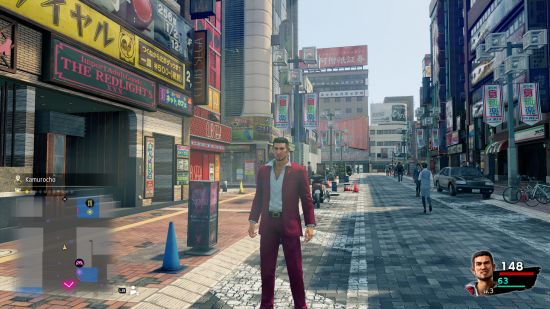 Yakuza: Like A Dragon is a new release title that I have to plead ignorance on. I have never played a previous Yakuza game and it seems there is a fair swag of them. And initial impression has me thinking I have missed out a bit by not playing them. For a newcomer I guess the easiest way to describe Yakuza is as an oriental GTA. Combat is more RPG based, which I like. Also for some reason the setting resonates with me more than any GTA has. The Series X makes Tokyo look good and moving around is nice and fluid. But like Borderlands, the graphical style of Yakuza means nothing is being pushed and won't be wowing anyone. Don't get me wrong, it is a very pretty Tokyo you get to explore although not as memorable as it could be.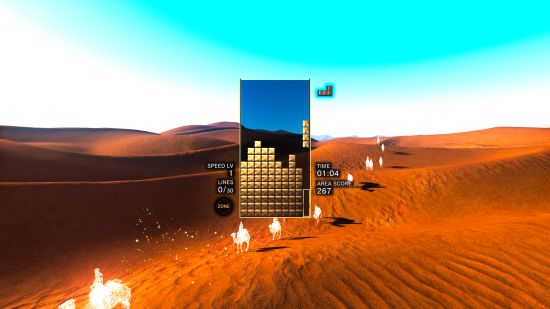 A staple go to in gaming. Tetris. It wouldn't be a new generation of gaming if we didn't have a version of Tetris. Here we have Tetris Effect with added online and multiplayer elements. The core game of Tetris is known to all and plays well here, if a bit small in the screen. The stars of this show though are the visual backgrounds and soundtrack. I have had games that are so relaxing one minute turn into the equivalent of doing Sudoku on a rollercoaster in a nightclub. Nothing fancy here, just a pimped out Tetris. Always need a Tetris in your library though.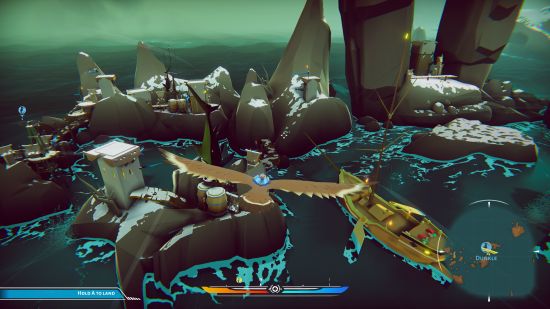 The Falconeer brings a whole new meaning to the term Warbird. You control a Falcon, with guns on its back! That crazy premise aside, what you have here is a pretty decent airborne shooter. With different classes and weapons there is a bit of variety to keep you going. It moves fast and is is an artistic treat to your eyes but I'm not sold on it. Maybe being released in this window has seen it get overlooked. The fact is, for smaller titles like The Falconeer you really need to up your game and have something special. Otherwise you will just be swallowed up by all the big Triple A titles.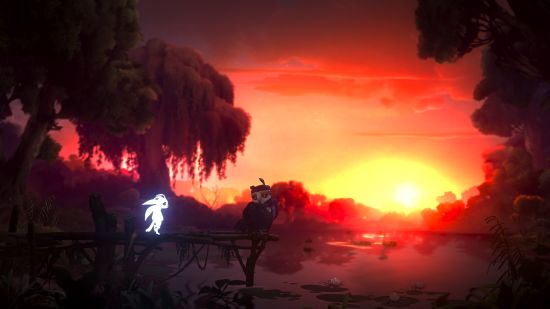 Now this is how you do a smaller title. Yes, it is a Microsoft Game Studio release, but it is just outstanding. The follow up to Ori And The Blind Forest, Will Of The Wisps just steps it up and gives us not only a gorgeous game, but a fantastically playable game. Much of the joy had while playing Ori is the beautiful surroundings you get to explore. The controls are tight and while precision is the key to many jumps it doesn't quite lead to frustration. Again thanks to Game Pass, there is no reason to miss Ori And The Will Of The Wisps. Actually make sure you check out Ori And The Blind Forest too.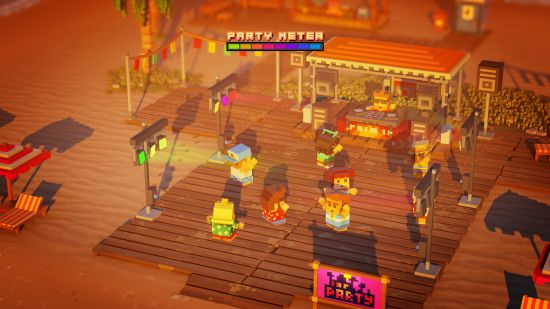 Now. Many say leave the best to last. So you might be wondering what the hell I have done. Well, I have actually left the best to last. The Touryst is so simply great that it will have you playing into the wee hours of the morning. Simple in concept and in look but beautifully executed on both counts. Looking like something from the Minecraft universe, The Touryst is a delightful distraction that has you holidaying on a tropical island just when you can't in the real world. From there, well, that would be telling… Part puzzle, part RPG, all fun.
Xbox Off!
So, there you have it. My simple take on the latest Xbox generation, the Xbox Series X. Of course there is all the usual sports, racing, and shooters out as well so getting an Xbox for the first time is perfect. Especially with the Backwards Compatibility program. To be honest it is currently where my heart lies. Revisiting some greats, and actually starting some titles I never got around to. It is a great time to be a gamer, regardless of platform. Enjoy it, share it, and be nice to each other.