ATARI VCS, Bluemouth confirmed as local distributor
The back end of the year and especially November is starting to look crowded. With Sony and Xbox still unconfirmed on launch dates or pricing for their new consoles, the rebooted ATARI VCS is coming in hot.
The big news for Australasia is that Bluemouth have been secured as the local distribution partner for the new "PC/Console Hybrid". Effective from 14th August 2020, Bluemouth will bring their 17 years of experience to supply Australia and New Zealand. Incidentally, 14th August 2020 is also the start day for online pre-orders for Australia and New Zealand.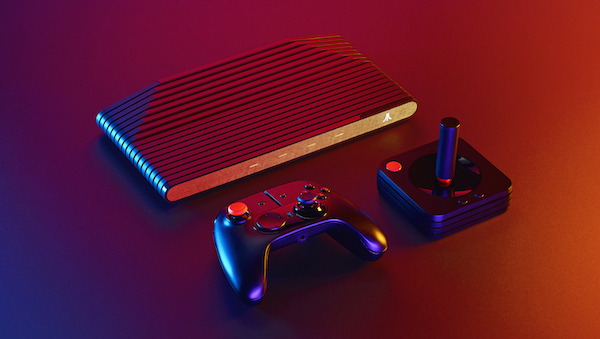 But, what is it?
The ATARI VCS is a product of a backed indiegogo campaign. If it wasn't for COVID it may well have been launched in the first half of the year. However, here we are with a solid launch date of November 20th 2020.
The unit itself visually pays homage to the 2600 VCS of the late seventies/early eighties. The one I still own and is in good working order. The design is all about a sleek line, with options for a black case or one that mirrors the woodgrain effect of yesteryear. To be honest its the classic look for me, and Video Computer System has never been truer.
The big unique selling point is the hybrid nature of the unit. It comes as a very capable digital only console, pre-loaded with the Atari Vault of over 100 classic and re-imagined games. Alongside that is the growing offering of Indie games from stables Antstream Arcade and Game Jolt, both growing communities that may well be incubating the AAA games of tomorrow. That won't be it either, there should be a slew of unannounced titles breaking cover over the next few months.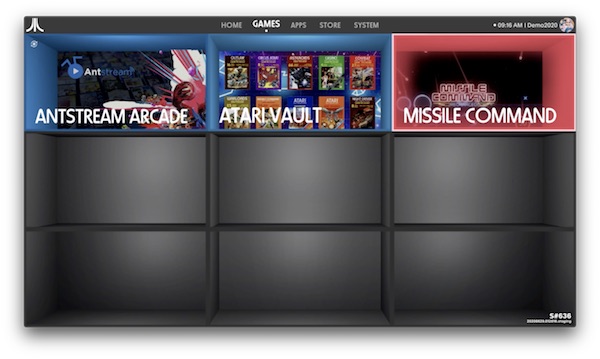 And here's the trick.
The hybrid part of the marketing is that the system can be booted over to a fully functional PC. Running your favourite OS be it Windows, Unbuntu or something else, even more than one if you are that way inclined. While the specs won't astound the PC enthusiasts, nor will it drag in the tinkering Raspberry crowd. You can see or imagine a middle ground user that it will suit. Expanding and challenging the architecture may take some experience, but it won't be long before somebody has the How To videos running on Youtube. Just add a mouse and keyboard, you'll be set.
ATARI COO Michael Artzt has said that they wanted to deliver a value for money tv-centric computer for the family room.
It's not here to compete, its here to find its own space. You could argue that the Switch did just that.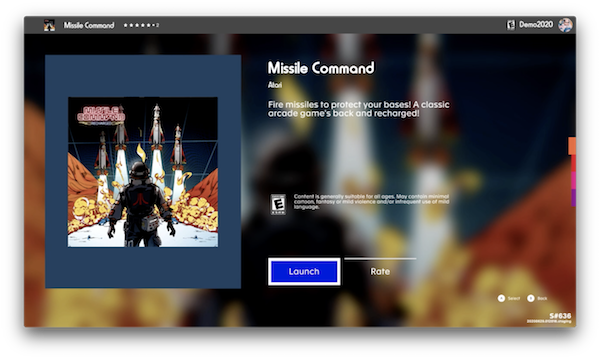 Under the hood?
The system is built with an AMD 1606G high-performance APU, with zen-core and Radeon Vega Graphics. The team are very confident it will be comfortable gaming and streaming video content at 4k HDR, 60 fps. The standard VCS 800 comes with 8GB of DDR4 RAM and a 32GB EMMC memory unit. There are 2 slots for the DDR4, which have been tested up to 32GB each, something for the PC centric to consider. External storage can be added via the 4 super-fast USB 3.1 ports, there is even space for an internal SSD drive.
I'm no tech expert and I'm the first to admit it, but I like quiet and functional gadgets with a bit of grunt.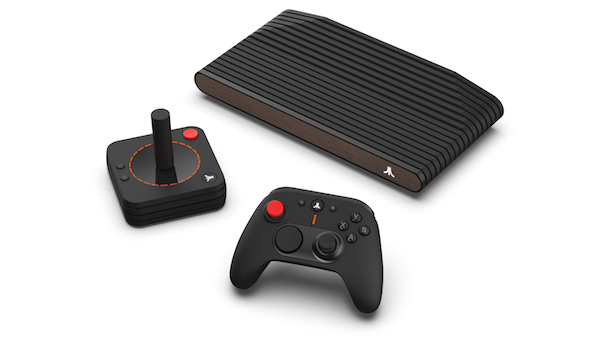 Okay, hit me with the dollars.
The base ATARI VCS 800 ships as a standalone for AU$699.95 (NZ$749.95). By comparison there will be an "All-in" system bundle including both controllers for AU$849.95 (NZ$899.95). Given the joystick and modern style controller both retail at AU$109.95 (NZ$129.95), the bundle is a smart deal.
It's an interesting price structure, but for someone torn between a console and mid-end PC – it may well be on the money.
Getting hold of the joystick will be interesting, the classic 9-pin ATARI joystick has long been a favourite of mine. The build quality will be key.
With Sony and Microsoft still unconfirmed on dates and pricing, November 20th could go either way for the ATARI VCS. It might not have system selling AAA games, but there's a big enough user base wanting to try something different.
If the market positioning is right, you'd have to admit. "A third player has entered the game."