AZM on Fitbit – Min-Maxing your health stats IRL!
In May this year, I reviewed the new FitBit Charge 4 and the overall takeaway was that it's an excellent fitness tracker, that for a 'Gamer' helped formalised my training regime and even gamified my day-to-day workouts. I admit, that at the time I didn't fully appreciate what this wee device could do. Initially I set myself simple time goals for workouts to complete. Later I used the FitBit app to understand my workouts and in particular making the most of them by using the Active Zone Minutes (AZM) system.
What AZM can do for you.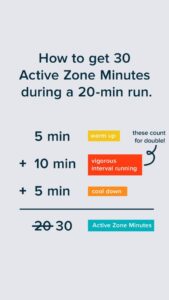 The idea is that AZMs help track and record the most effective types of workout, so I can work out more efficiently. FitBit.com- "Users earn one AZM for each minute spent in their "fat burn" zone and two AZMs for each minute spent in their cardio or "peak" zone".
I personally came to grips with the concept when I would go mountain biking for half an hour and sit my heart rate (bpm) for the majority of the ride in the 100-130 bpm bracket. If I did a 30 minute HIIT workout, where my heart-rate would be pushed to sit in the 130-170bpm range. Then I would get double the AZM points in my post workout review in the FitBit app.
The reason is that the time spent in that higher beats-per-minute range are more beneficial to me and MY goals. (Bearing in mind I train for cardio health and fitness, not fat loss). The theory would be reversed though if you want to target fat loss.

Now, low and behold, FitBit have just released some research detailing the AZM progress of of 20,000 anonymized FitBit users. It has been reviewed and the benefits are there to be seen. Take a look here if you want the full story but the take away is, the resulting resting heart rates for users who crush the AZM "Peak" and "Cardio" bpm, show a sizable and importantly measurable improvement in cardio wellness.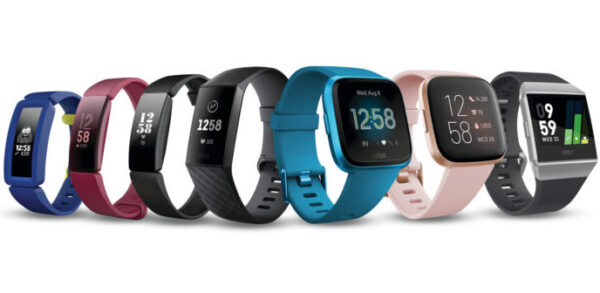 Make your FitBit goals an RPG level up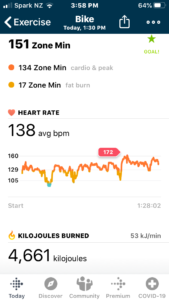 Now, I am not immune to the fact that this is fitness world jargon stuff, and FitBit have a barrow to push, of course they do. But as a user of a Charge 4 I can attest, that since using the device for the better part of four months. I have trained harder, taken into account the 'best type' of training for my goals and MY resting heart-rate is lower than it was when I started. So for me, this research is real.
I am a big fan of Gamers getting out there and getting fit. We don't all have to be that fat dude from South Park, living in his mum basement playing WoW. AZM is just another reason to take a look at something like a FitBit and take charge of your health.
To put it in 'Gamer' terms. My FitBit device and the AZM system has given me a tangible way to have stats to Min-Max, to get the best returns on my health and heart. It's like dungeon crawling in real life!!