Byte Size – Far Cry New Dawn Review (Xbox One X)
Returning to Hope County 17 years and a nuclear war after the events of Far Cry 5 finds the county some what brighter than one would expect. A lot has changed but there is still plenty of reminders of the Hope County of old, even a few old mates managed to survive the apocalypse. And it seems that nuclear fallout has reinvigorated the local flora and fauna, hell, even the local bandits, The Highwaymen, have a passion for bright and bold colours.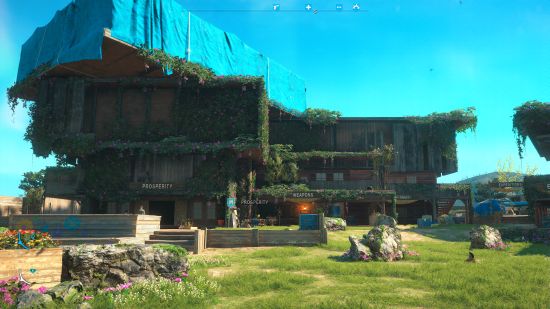 The Good – It is the Far Cry 5 we all know and love, but with and excellent splash of colour and some RPG-lite elements thrown in. Apparently the nuclear radiation has caused the regeneration, and mutation, of many plants and wildlife in the most beautiful way. On top of a much more vibrant yet familiar setting has been added some basic role playing elements in the form of an upgradeable home base and crafting stations. It all looks good and works well.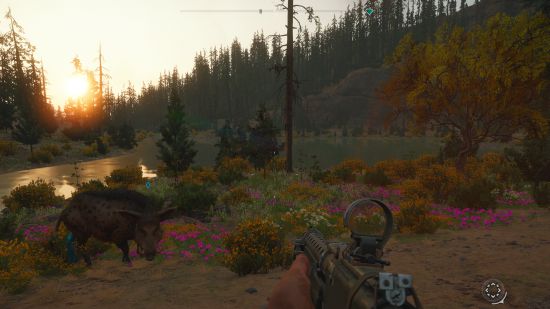 The Bad – Like Far Cry 5 you can have an ally along side to help out. And again they are a bit dumb. Heading off on a tangent leaving you to bleed out, or charging into combat and alerting the entire area of your presence. Even Timber the dog would scare the fish away when I was fishing, which I guess is a fairly dog-like trait come to think of it. At times their antics are so bad it is actually entertaining. Just don't rely on them to get the job done.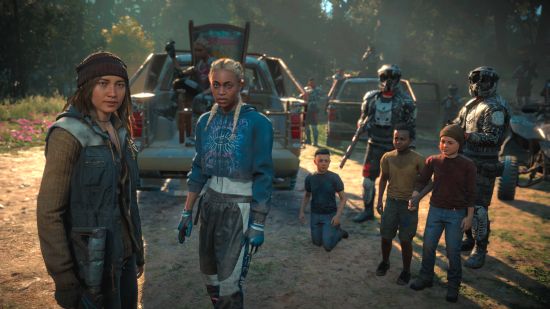 The New – Since the map is effectively the same as Far Cry 5 the addition of Expeditions has been made to create a bit of variety. These are repeatable, standalone areas that you helicopter in and out of and are a resource farming exercise. Because of the crafting and upgrade elements in New Dawn this is a nice touch as the main map of Hope County has limited resources. The Expedition maps themselves are a good mix and some pretty cool locations too.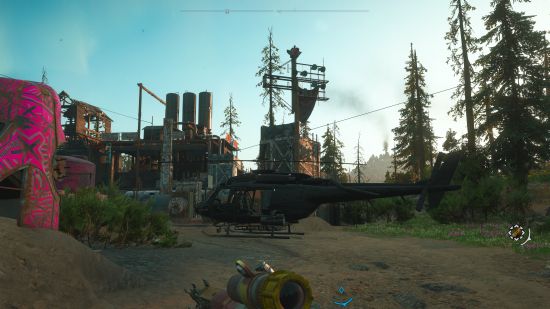 Overall I found Far Cry New Dawn more engaging that Far Cry 5, considering this is just a re-skin, and what some would argue should have been just a DLC, it shows it has something special. I really liked Far Cry 5 but didn't find myself wanting to play as much as I have with New Dawn. Admittedly I am a fan of post-apocalyptic settings, but even then New Dawn is only just in that setting. The colour palette used is excellent, and applied to the existing Far Cry 5 textures and world is just masterful. I will be eager to see if any DLC is planned for this latest release in the Far Cry franchise.