Destiny 2: The Witch Queen, review
Destiny 2 has finally taken a leap into a new expansion, "The Witch Queen". Unsurprisingly, Bungie have knocked it out of the park again!
For me, Bungie is the most important video game developer in recent history. No other studio has had such a meaningful effect on the massively popular "shooter" genre than ol' Bungo. They have even been owned by Microsoft, Activision and now even Sony! But throughout these various sets of hands, Bungie have deftly maintained a unique level of creative freedom, giving us the best First Person Shooters ever made.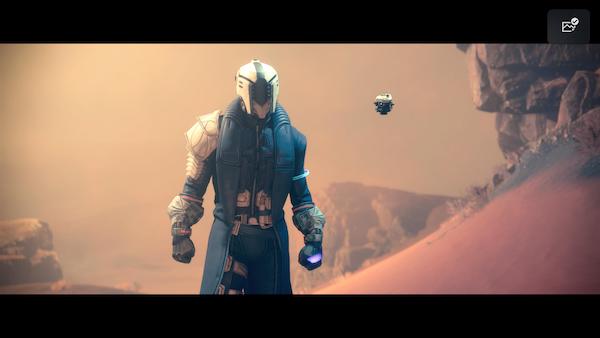 Destiny 2: The Witch Queen is the culmination of 10 years of development and story telling
This particular expansion is without any doubt, the best story campaign that Destiny has ever had. And finally, it has the inclusion of the option to replay the full Campaign on a Legendary difficulty. In solo or in an auto-scaling co-op. All with appropriate loot-drops connected for doing so. It's is exactly what I have been wanting from Destiny.
The narrative of this new expansion leads straight on from the end of the last D2 season. The Witch Queen "Savathûn" has stolen "The Light" and us Guardians have to take the fight to her in her Throne World. I won't go into any more detail, as Destiny's story and surrounding canon has become just as strong as the world-class gunplay. I intend to spoil NOTHING for you, but suffice is to say, this season is built around a detective story of sorts. To find the truth behind the stealing of our light and what the future of Destiny holds in store.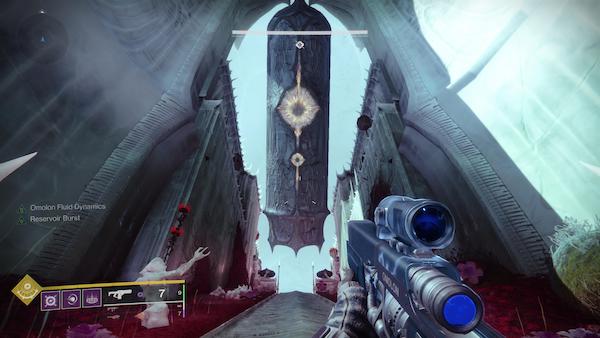 The big change from a mechanical sense is the addition of an all new weapon class, The Glaive. The Glaive is a long stabby, stabby melee weapon than can also deal projectile damage and even provide an energy shield. I like it so far, but it takes up the valuable Special Ammo and Energy type slot. Whether it can show its worth in harder content is yet to be seen, as the Raid and Grand Masters strategies will only just be surfacing. Oh, and a big refresh of Void abilities, with Solar and Arc to come later this year.
But wait, there's more
If that wasn't enough, Bungie have also finally created a weapon crafting system. Allowing for the unlocking and eventual customising of perks on weapons. The actual implementation is still in its "introductory phase" and is somewhat controversial within the community. I suspect a few updates will need to come from Bungie to fix the economy around crafting.
Long story short, it is very resource intensive and as a result grindy….and not in a good way. When you finally collect enough precious resources and "attune" or reshape a selected gun. You can create that gun and craft its perks. If you want to tweak its set up though, perhaps just changing one of the perks, you have to pay to redo the whole gun and all its perks again. Even if they were already unlocked on the previous frame. Just seems a bit unfair for the work required.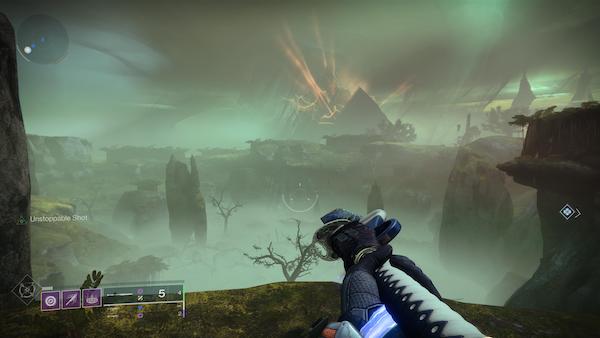 The new environment "The Throne World" is gorgeous and oppressive all at once. Its almost on par for me with The Dreaming City. It being the best environment out of all of Bungies games! (Yes, even Halo) The Throne World is full of secrets, tough content and Hive and Scorn that need dispatching. Mixed in among the Ads are now Hive warriors who brandish the light. Just like us Guardians, they have their own ghosts and special powers. The first few battles with them was a real 'moment' for a long standing Destiny player like myself.
It's been a long time for Destiny players since the highs of Forsaken.
The new Raids and Dungeons have been great, but day to day content and weapon collection systems were overdue for a refresh. Small gripes aside, the overall direction and in particular the narrative of Destiny has been on-point. Destiny 2: The Witch Queen is a stellar crescendo to my last 10 years of Destiny. All of a sudden I'm in what feels like the next-phase of Destiny and it's very exciting.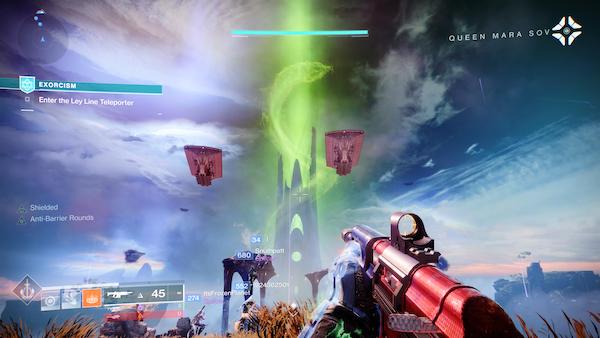 I'm a Destiny fan-boy. Happily admit to that. But, we Guardians are vocals critics of Bungie when they get shit wrong. This time round, few critisisms can be levelled at this storied developer. No other game has better first person shooting, unique combat situations or a more meaningful reason to return to your PC, Xbox or PS5 than Destiny.
Come to the light Guardian and take it to The Witch Queen.
(Keep an eye on future updates, as I am planning to do a quick piece on the Dungeons and the new Raid as they arrive)