Forza Horizon 5 Review (XSX)
I have been a Forza fan since 2005 and the first Forza Motorsport on the original Xbox, it had me hooked. But then in 2012 came the first Forza Horizon on the Xbox 360. It was the Horizon Series that reeled me in. The freedom and forgiveness that Horizon has over its Motorsport brother is far more to my liking, and driving style. And here we are now in 2021 with the fifth instalment in the Forza Horizon franchise. How does it fare after some fantastic adventures in Australia and Great Britain with both Lego and Hot Wheels getting involved. Forza Horizon 5 really does have big racing boots to fill, that is for certain. Viva Mexico!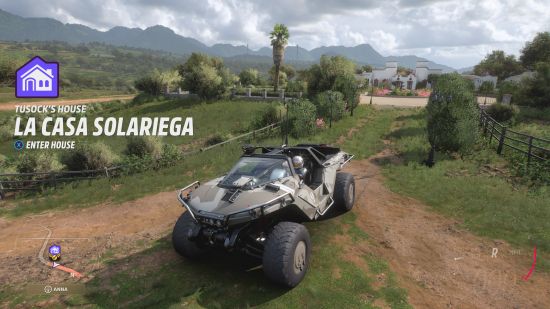 Warthogs And All.
Maybe I am too much of an Xbox fan but as soon as I could afford the Halo Warthog I grabbed it. To be honest it is a good solid off road option. But don't fret, there are hundreds of other cars to earn or purchase. And with an area around 50% larger than Forza Horizon 4 there is plenty of Mexico to explore. Typically in a racing game it is the cars that are the stars. Not in Horizon. In Horizon it is the land you are in that is the star. This time around it is Mexico. There is something special about racing between Mayan temples and then heading up the side of a volcano. Forza Horizon 5 definitely offers the most diverse of environments in the history of the series. I am really keen to see what the expansions will bring.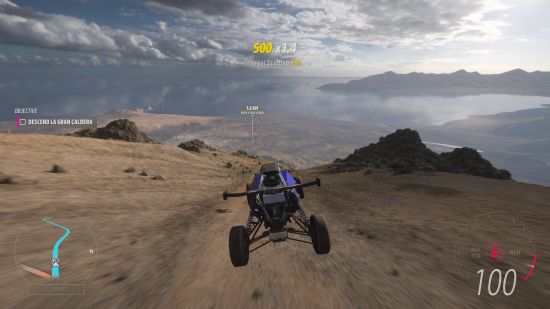 The Same, But Better.
Fans of the Horizon Series will be right at home and pretty chuffed with the changes and tweaks that have been made to the solid starting point of Horizon 4. It is all very familiar, which is a very good thing considering the quality of its predecessors. One of the main additions comes in the form of Horizon Arcade, a range of multiplayer based mini-games. This is a nice side addition which doesn't detract from the main game at all.
With such a large area to get around this years Festival site has been given some smaller hubs in outlying areas. This helps with easier travel and also adds some extra key events to take part in. It is all there. Off-road, street, drift, and stunt. Each car definitely handles these events differently, meaning returning to past events with different vehicles can be very beneficial.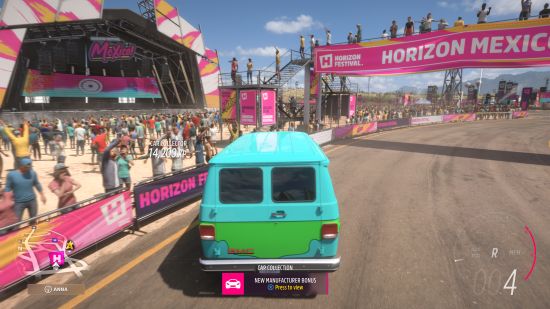 The Power Of X.
Playing Forza Horizon 5 on the Xbox Series X is an absolute joy. There are both a Quality and a Performance options, between which I am torn. Forza Horizon 5 at its core is a gorgeous game and playing it in Quality mode seems the only choice. But it is also a racing game, so surely Performance is better. I'll leave the choice in your hands. Either way you are in for a very pretty treat. Mexico really does lend itself to some great vistas, and the vibrant colours of the architecture just add to the beauty. Super fast load times and Quick Resume also make the whole experience just so much better.
The return of seasons and dynamic weather add to the diverse visuals you will get in Forza Horizon 5. Throw in a suitable paint job on your car and the whole thing will have you smiling from ear to ear.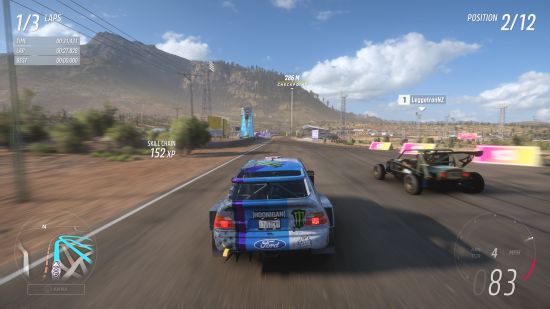 Closing Comments.
Playground Games really have harnessed the power of the Xbox Series X and produced an absolute cracker of a game here. With so many solid titles to build on it is more about refinement. And those refinements really shine. The old 'if it ain't broke, don't fix it' rings true here. And of course Game Pass has had to get involved by adding Forza Horizon 5 on Day 1. As well as having an upgrade option for those on Game Pass who want the Premium Edition experience.
I really can't express how much fun Forza Horizon 5 is and how much of a pleasure it is to look at. And thanks to Game Pass the multiplayer elements, so often the downfall of modern games, are going to be well populated for a long time. Get amongst it on the 9th of November or upgrade to the Premium Edition for four days early access.