Hidden Agenda – First 15mins of PS4 Gameplay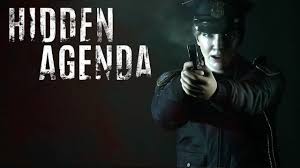 Hidden Agenda is a game made specifically for the new PS4 'PlayLink' brand. Its probably best described as the next generation of 'Party Games', where multiple smart phones connect to a PS4 and allow people to play on the couch together.
Hidden Agenda is a Police thriller and has been made by the team at Super Massive Games, who have serious 'chops' when it comes to narrative games (ie:Until Dawn) and they have made, what at this early stage looks like, a AAA title.
Time will tell, a full review will be inbound.
But here is the first 15mins of gameplay with 3 players with iphones and it gives a pretty good idea as to how it all works.