Logitech "Mando" A30 Wireless Headset.
In honour of season 3 of The Mandalorian, Logitech are dropping a Mando A30 Wireless headset made of pure beskar. No, not really, but they still look pretty sweet. Custom Mandalorian graphics, beskar finish and even a Baby Yoda on the USB dongle!
"This is the way" indeed!
This is what they say...
Let no bounty escape with the sleek and seamless design of the A30 Wireless The Mandalorian™ Edition headset. Equipped with both an advanced detachable boom microphone and an integrated mic, the headset offers crystal clear voice quality. High quality 40 mm audio drivers deliver big booms and an absolutely immersive experience. Level-up your gaming experience with even more personalisation by customisingyour EQ and more from the Logitech G mobile app for iOS and Android.The new A30 Wireless The Mandalorian™ Edition headset boasts a battery life of more than 27 hours, so you can enjoy wireless freedom across platforms for days, and Play Anywhere through the galaxy.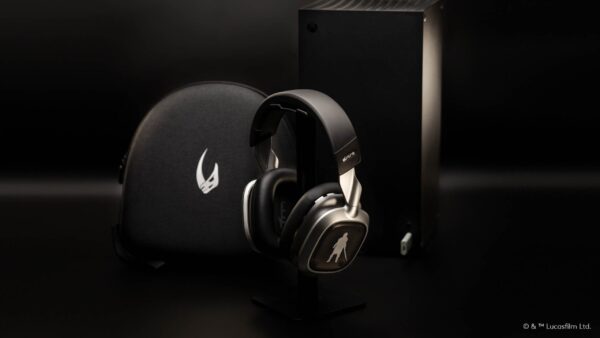 This is what we say…
We haven't had a chance to use the A30s for review like other Astros, but the general view online is they are a solid set of multi-platform cans.
Actual functonality and features be DAMNED though! It has friggin Mando on the side of them.
Basically, watch the video, hear the theme song… and then apologise to your Credit Card.