Uncharted: The Lost Legacy, PS4 Review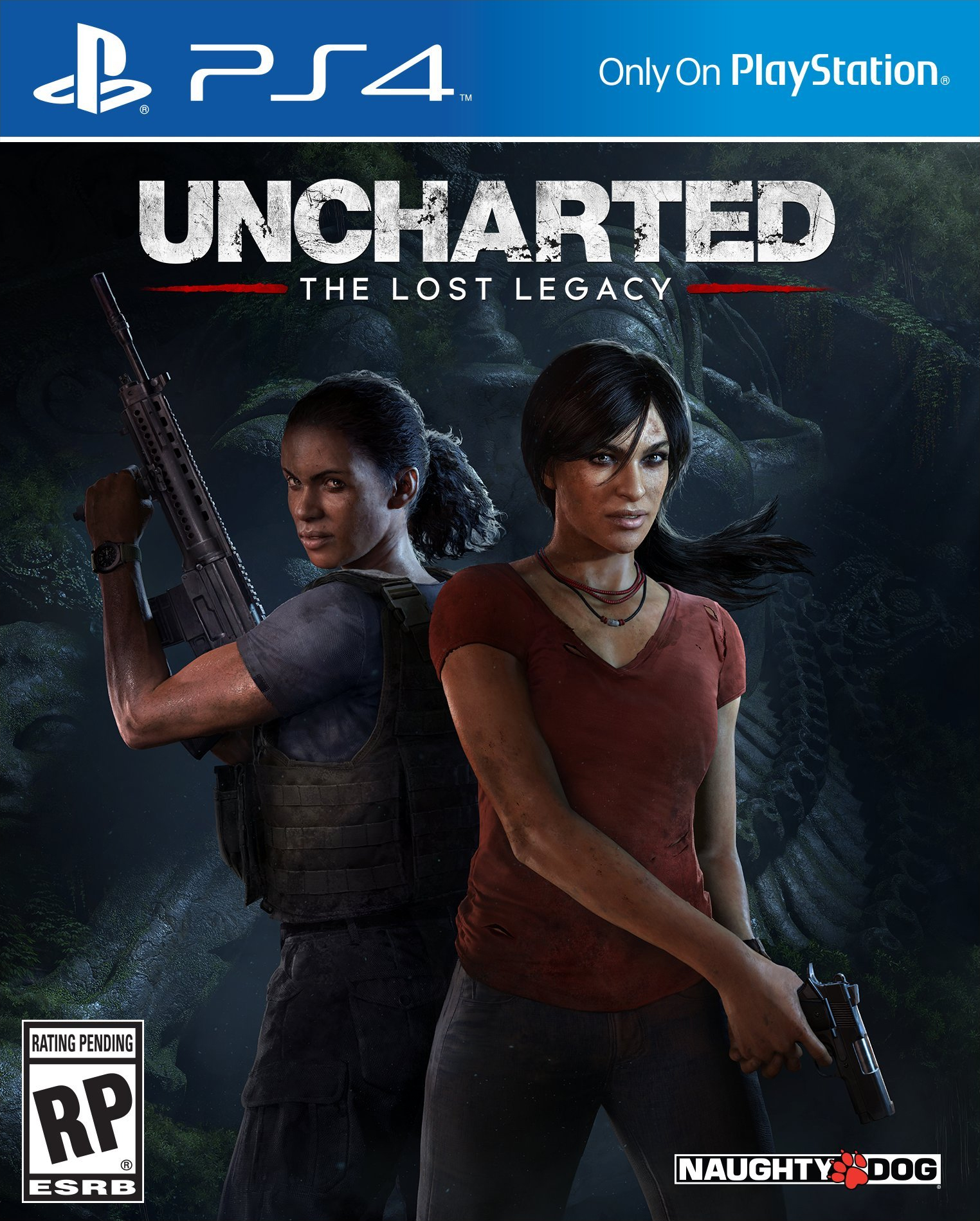 The King of the action adventure genre has retired……Long live the Queen!
Nathan Drake and the Uncharted series have been at the centre of the Playstation universe for 10 years. Drake bowed out in Uncharted 4, so in the new Uncharted: Lost Legacy, fan favourite Chloe Fraser has taken up the leading role…….and she has smashed it!
Set not long after Uncharted 4, Chloe and Nadine Ross have reluctantly teamed up to find a rare Indian artifact, the Tusk of Ganesha. In a somewhat clichéd yet forgivable fashion, there is also 'a baddie' who too hunts for this treasure, to pay for his civil war. The 7-8 ish hour campaign is entirely set in India, amidst lush jungles and impressive ruins.
In a first for the Uncharted series, there is an open-world element. Ruins can be located and explored in any order by driving around in a 4WD jeep. There are three main temples that push the story forward and then numerous smaller sub-quest type ruins, which are up to the player to locate and explore.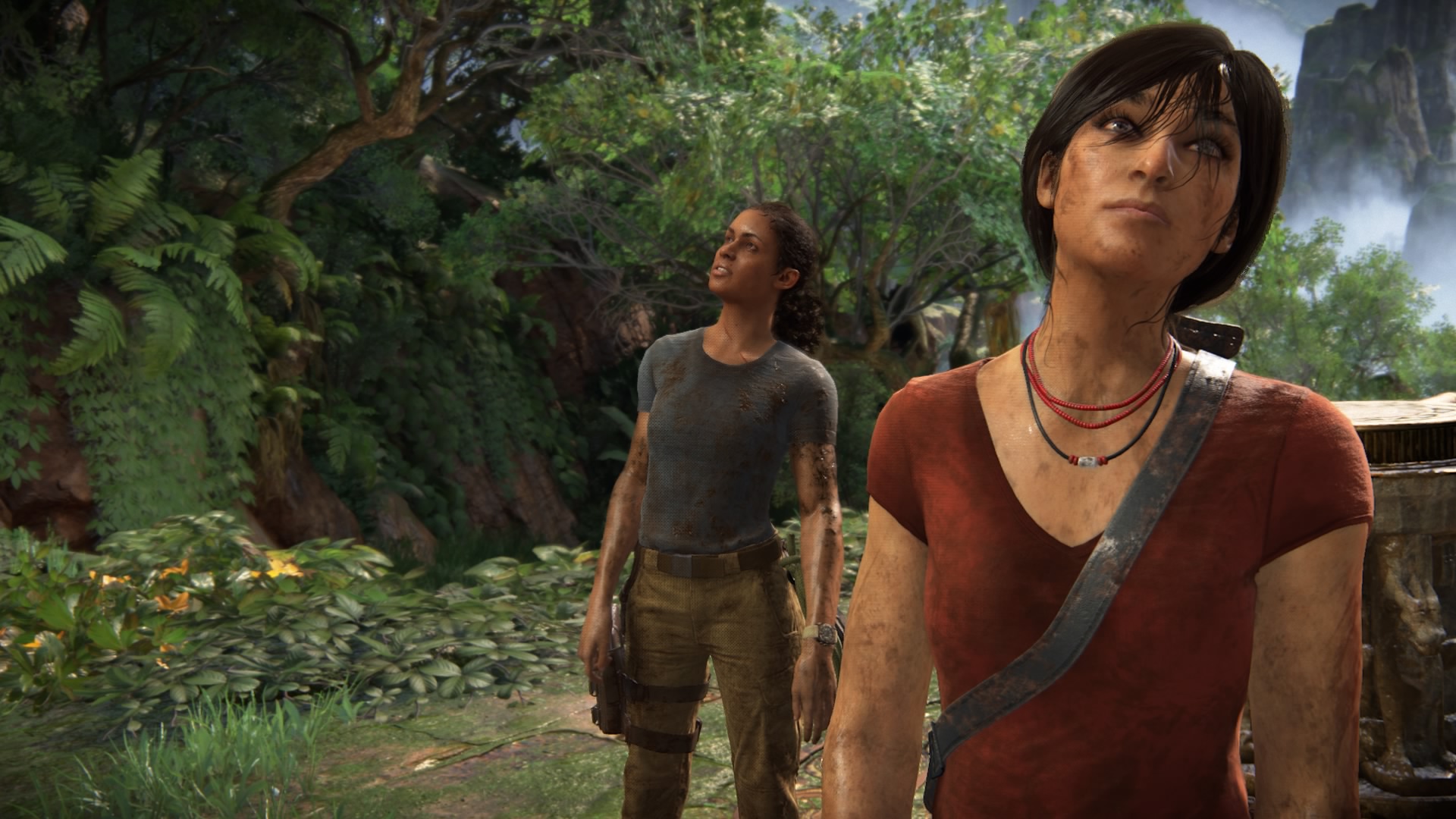 Anyone who has played Uncharted 4 will feel right at home controlling Chloe in Lost Legacy. Mechanically it plays identically to Drakes last outing. Chloe has the same combat prowess and finger snapping climbing skills as Nathan. The 'Rope n Hook' make a return and lead to some amazing climbing set pieces, that are as slick to play as they are to behold. The balance between combat, platforming and puzzles is again, simply perfect.
Naughty Dog are true masters of the craft. Their pacing of the game and how the narrative is built into every element of the experience, sets them apart for almost every other developer I can think of. When the single-player story has been consumed, the already up and running Uncharted 4 Multiplayer and Co-Op Survival mode (Horde mode) has been included. With the combined install base of both games, I found the lobbies to be full and it was easy to get a game.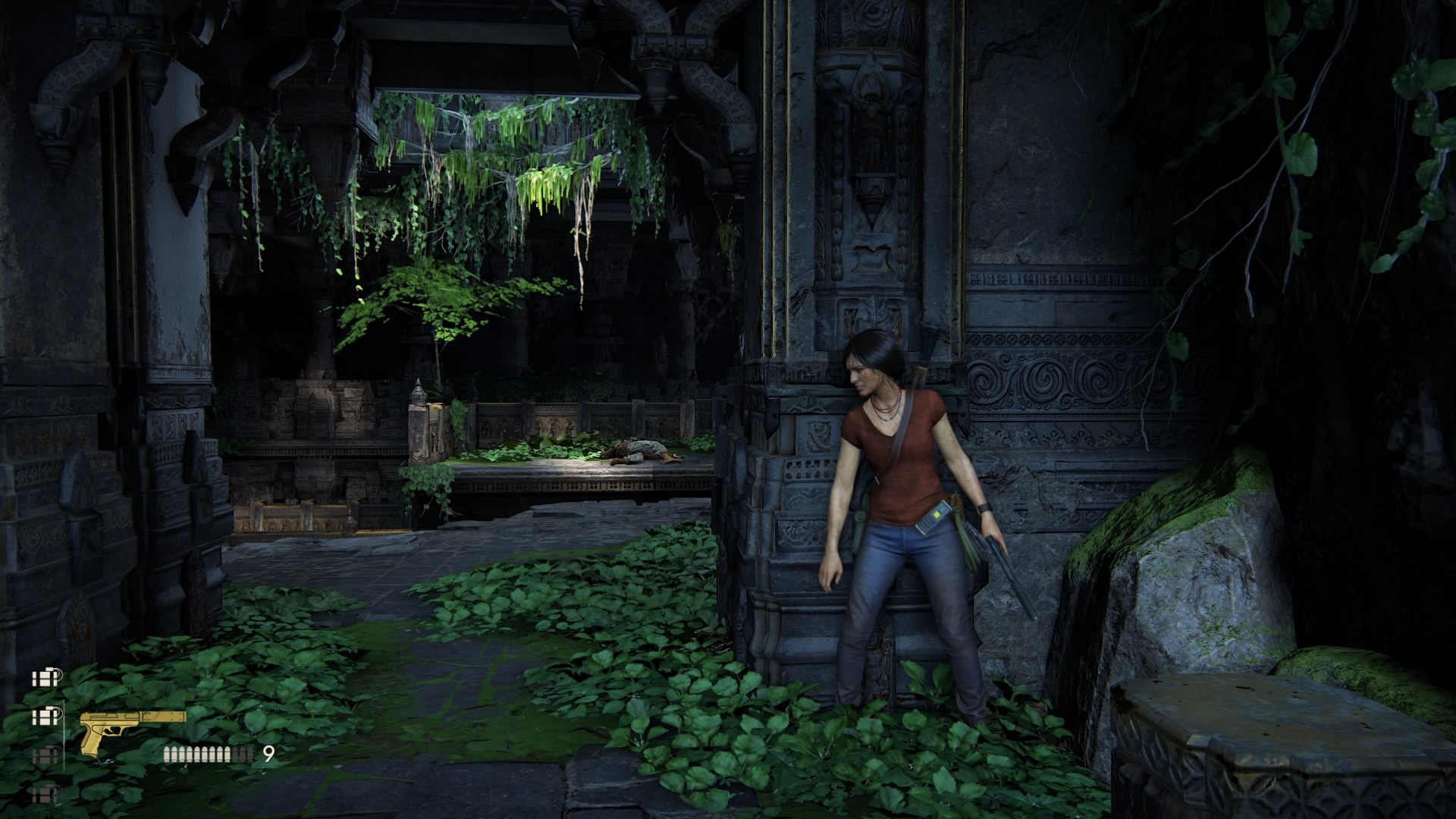 The main story cinematics are great and as with the previous Uncharteds, the small narrative details are still just as important too. The dialogue between characters whilst driving around the map and exploring ruins, slowly lead into major character development beats later on. Backstory and character motivations are subtly delivered by good design and motion-capture acting.
Frankly, I was initially a bit concerned to hear of an Uncharted game without Nolan North, as he is the master of the 'Mo-Cap Balls' (Con-Man TV reference). But only a few minutes into Lost Legacy, my fears had vanished. Claudia Black returns as Chloe, as too does Laura Bailey as Nadine, and they both do a simply stunning job of giving depth to these characters. These tough women, are refreshing to be around and have seamlessly moved from being minor supporting characters to, what I hope to be, the new leads for the series.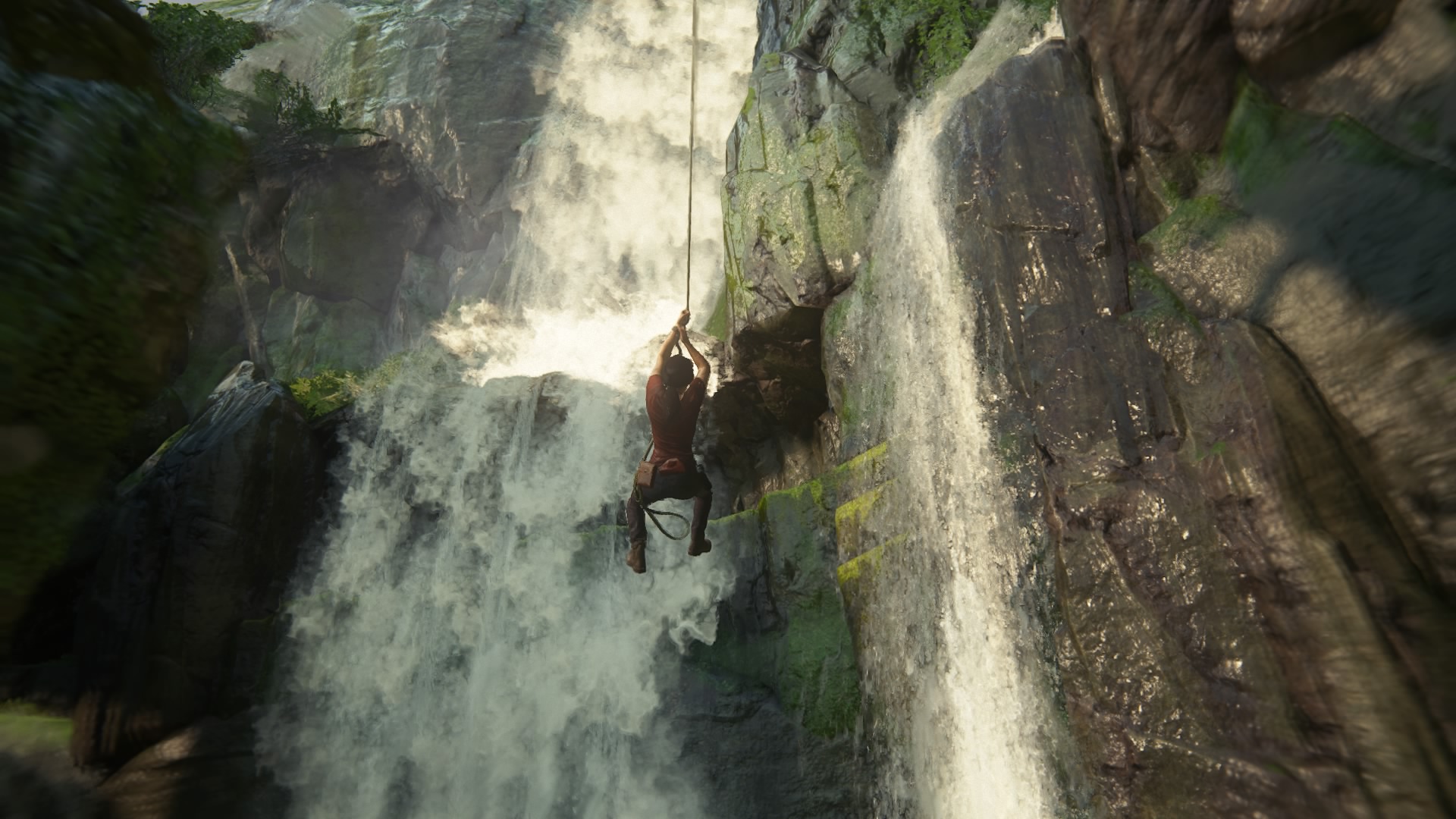 It should not be understated how good Lost Legacy looks when compared to most games on PS4. Naughty Dog know the PS4s architecture down pat and importantly how to get the most out of the system (and I am playing on a launch PS4!). The sweeping vistas, detailed ruins and the sense of scale when climbing, is all breath-taking.
My only complaint with the whole game, is that two of the frantic 'run-away' set pieces needed tuning. By that I mean I suffered what I would class as 'cheap-deaths', because of timings of jumps etc… and as a result the grandeur of what was going on was lost, destroying the breathless pace of the action with a death cinematic.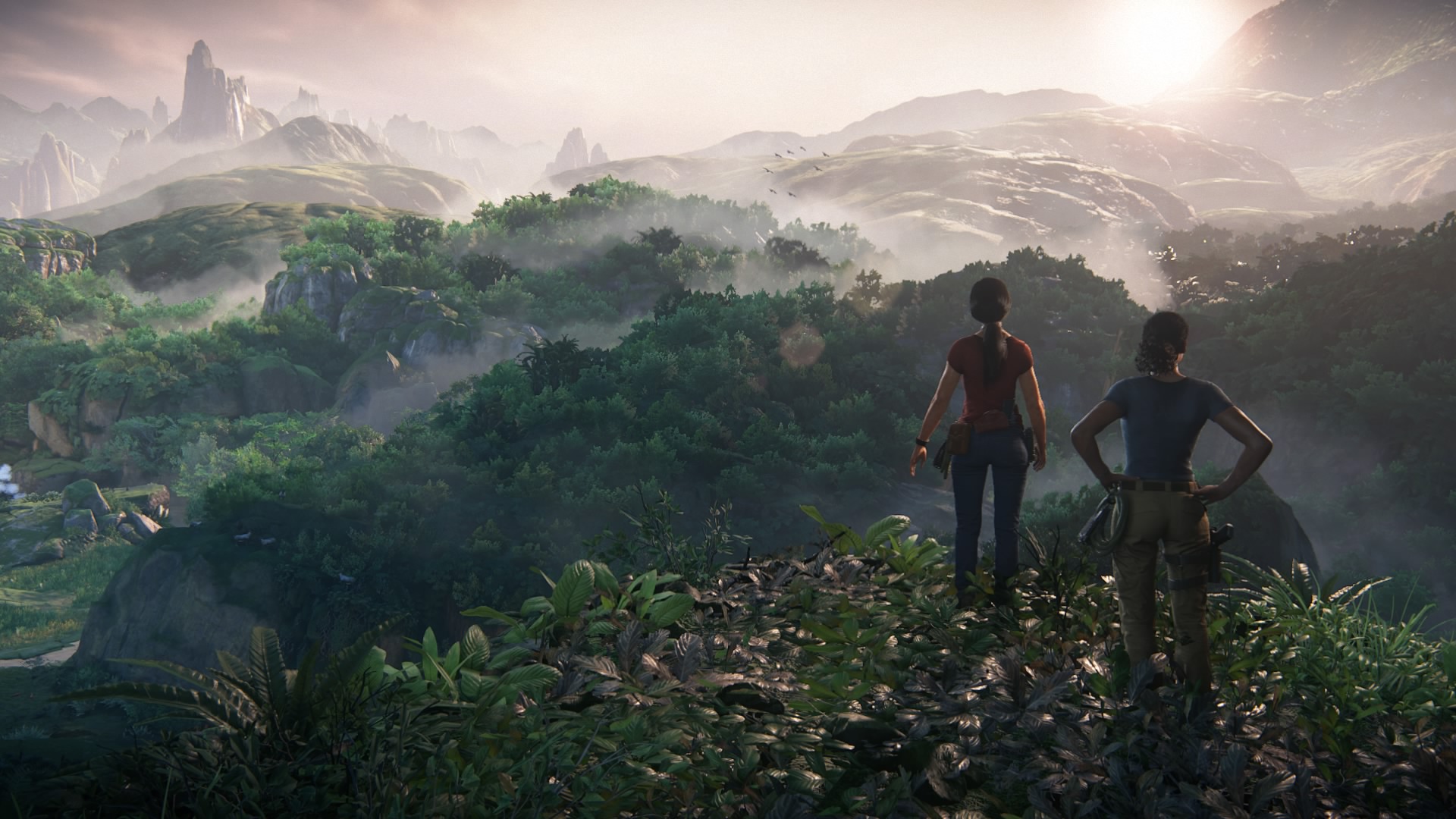 Uncharted: Lost Legacy is a shorter experience than a main line Uncharted, but it is more refined in many ways, boiled down to the core elements that make the series so good. The sound design, characters and gameplay are all top of the class. Lost Legacy is a fantastic "Uncharted greatest hits collection", that everyone must play.