Fitbit: Inspire 2 – Review
The Fitbit Inspire 2 sits in the mid-level device slot of the 2020 Summer range, but it is by no means limited in features.
Back in May, I reviewed the Fitbit Charge 4 and found it a great tool to help in my training. Over the following months I have come to really rely on it for exercise goal setting and feedback. The new range of Fitbits are dropping for summer,  so it seemed fitting for me to take some of the new devices for a test run…(yep, I meant that pun)
Backlit OLED Touch screen, Heart rate monitor, selectable activity tracking, smart phone app alert integration and obviously full 'watch' functionality- is all here. This combined with 12mths free access to the Fitbit Premium App means it has all the basics covered for smart training. Especially when using the AZM system!

The basics…
The Inspire 2 has a simple USB charging dock and a 2hr full charge will last up to 10 days. 10 Days! For a smart fitness tracker that is water-proof, with these features and an outstanding battery life, all for $199NZD is serious value. Overall, it boasts much of the functionality of my beloved Charge 4, but I have noticed that it lacks a couple of small quality of life features.
In particular it has no built-in GPS, so for runs, bike rides etc…it will need to be paired to a phone for accurate pace tracking and mapping. A shame, but totally understandable at this price point. Also missing is built-in watch alarm settings, these have to be set up via the Fitbit app. For example, I was getting into bed and remembered I needed to set an alarm. I had to get up. Go to the kitchen and use my phone to create an alarm and sync it to my watch. Not massive deal breaker, but just seemed like a weird omission.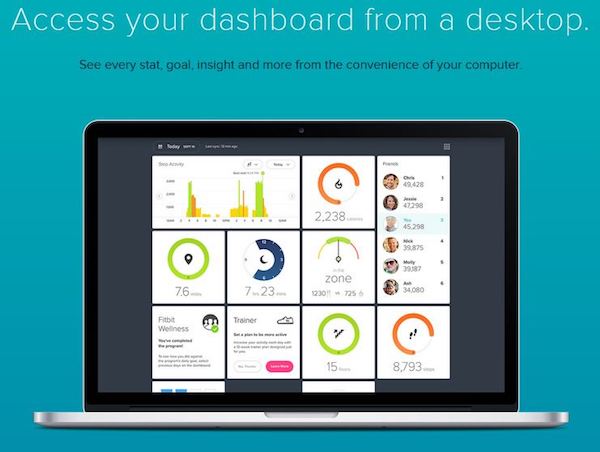 Really though my only serious complaint is, unlike the Charge 4, the Inspire 2 has no auto-wake to display the time. When I lifted and turn my wrist to read the time, I had to also touch to side touch-button with my other hand to get the time. So all of a sudden it takes two hands to see the time…really?
Form factor wise, the Fitbit Inspire 2 is…petite.
At first glance it is clear it is not a rugged device and I think my first impressions were spot on too. My 17 year old daughter walked in as I unboxed the Inspire 2 and to quote her, she said "Oooooo, that is puuuurty" . As she snatched it out of my hand, target audience achieved, Fitbit!
Aside from the smaller form factor, the design of how the strap attaches to the trackers housing is cleverly refined. In fact, it is a super smart adaptation of the old fashioned watch strap pins we all know… and dread replacing. But Fitbit have morphed the pins to feature a clever little ball-end lever. So swapping out straps is a mere flick of a thumbnail and they are done. So easy.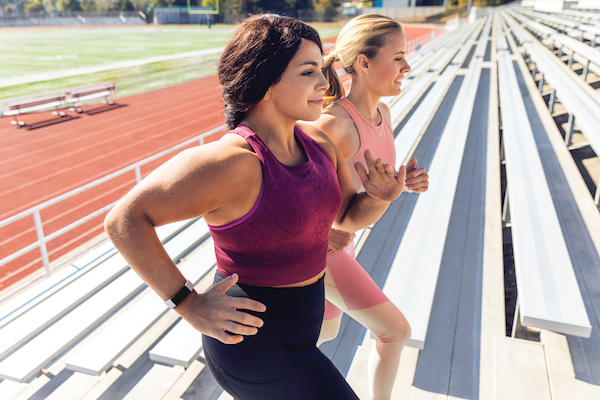 This ease of alteration plays straight into the bracelet or refined time-piece aesthetic. As the Inspire 2 can be combined with various upgrades or accessories from Fitbit, like clips or even a Rose Gold band.  As my daughter said, "Puuuurty". This is what struck me as a point of difference too a cheaper wanna-be fitness tracker. Fitbits devices have not only excellent build quality, but also the ability for user personalisation and customisation.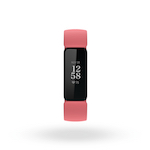 The Inspire 2 is a class act.
It has many of the core features and functions of top end fitness trackers, boasting 24/7 heart rate tracking, sleep monitoring and fitness plans. Smart phone integration and detailed training assessments tools via the Fitbit app. Along with the look and feel of a stylish wrist accessory or bracelet.
I have to give Fitbit credit for squeezing a huge amount of tech-goodness into a classy little tracker.
Sure, I don't think I'm the target audience for this device. But, if you have a significant other who needs a prezzie this Xmas, to maybe offset your Playstation 5 purchase this November… then treat them to one of these!