The Fitbit Family just got three additions
The Fitbit Family has been something of a revelation in wearables over the last two years. Especially for those of us without Apple phones. Falling neatly into our Tech area we've had the opportunity to get Guy in a sweat with a couple of them. His recent feature on Active Zone Minutes (AZM) was well worth a look.
As a spectator of Fitbit in my family, I've been impressed. Now FitBit have launched three new models. No doubt after such an unprecedented year they'll be on a lot of virtual Christmas Lists come December.
FitBit Sense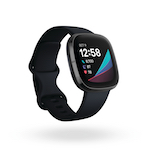 Of the three new models the FitBit Sense is the best in class, sitting at the top end of the price bracket it brings some new functionality to the table. That said the smarter these watches get, the more scary wearing one can become. Some people (men) like denial over health and having a world first electrodermal sensor monitoring your stress levels may be a step too far. Price: $579 NZD / $499 AUD.
FitBit Versa 3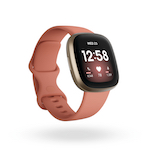 The FitBit Versa 3 is the natural successor to the Vera 2, having seen the 2 in action on family members this is the one I'd be aiming at. Perhaps not too invasive and the new features making it more attractive. FitBit are mooting a six day plus battery life, its a solid place to start. What will be interesting is the reality vs having apps running. Price: $449 NZD / $399 AUD.
FitBit Inspire 2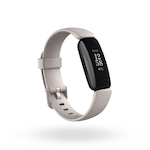 The FitBit Inspire 2 has less real estate for the screen. The latest makes a stronger proposition with Active Zone Minutes (AZM) and a stronger battery. If you like a slim FitBit, why not stick with your favourite. Price: $199 NZD / $179 AUD.
FitBit Family for me?
As an average late middle-age sedentary worker, I can see the benefit of a FitBit. As a consumer, I would settle on the Versa 3. I like the space on the square screen watches and taking the step up to a Sense would be challenging.
I haven't worn a watch in decades. However there is enough tech squeezed into this series to make it damn sexy again!