Monster Jam – Steel Titans 2 Review (XSX)
Have to admit to not being a petrol head in any way, shape, or form. I actually don't even have a Drivers Licence, well a Learners Licence from the mid 90's but that doesn't count. But I have seen some of this Monster Truck shenanigans on the telly. And very entertaining it was. Games of this ilk are always interesting. The challenge of blending big silly trucks with real world physics is always going to be a challenge without losing the fun aspect. So how does this Monster Jam?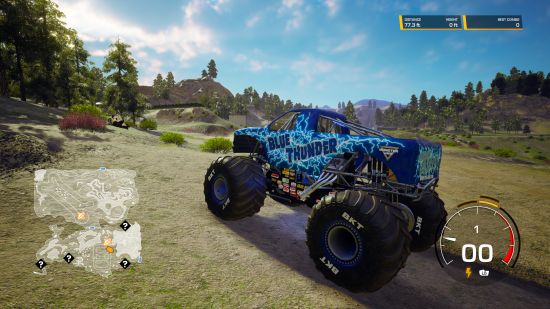 I Am Godzilla!
The set up is very nice. Starting in an open world area with collectables, some of which are truck specific. This is one thing I didn't realise so take heed. Opening up new areas is done by entering a series of competitive events. Most of these are more inline with what happens on TV. Freestyle and race events are typical. Completing these not only unlocks new areas but also new trucks, allowing you to get those collectables and level up new trucks. Different trucks have different bonus abilities too. But to be honest, I found none of them to be massively advantageous. So just go for the cool factor when choosing your favourite.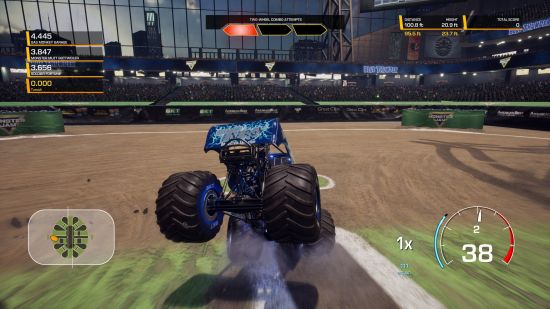 Do These Tires Make My Arse Look Big?
Visually, Monster Jam – Steel Titans 2, is pretty good. Given the style and content of the game the graphics work really well. Unfortunately it is let down but some terrible camera controls, or more accurately, the lack of. Due to the dual steer aspect of Monster Trucks the right stick is mapped to rear steering. Leaving you with nothing but a handful of fixed camera angles to use. Much of the time these are adequate but during races, especially when in certain trucks, you view will be severely obstructed by other trucks. Not game breaking but really bloody annoying.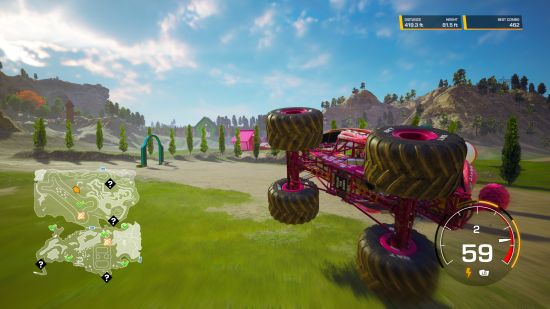 Three Points Of Contact, If Your Lucky.
On to my next gripe. An remember this comes from a non-driver. These trucks seem to be unbelievably bouncy and floaty. I understand the wheels and idea behind these vehicles but the physics here seem way off. Many a time I have completely lost control and ended up bouncing and spinning all over the place. I guess these dynamics allow for the huge jumps and 'game' fun but the handling during a race really takes a hit. And maybe it is just me, but every time I crash I end up facing in the opposite direction to where I was heading. Much of this can be written off as, 'but it is a big, bright, and silly video game'. But never the less, it really kills the fun on occasions.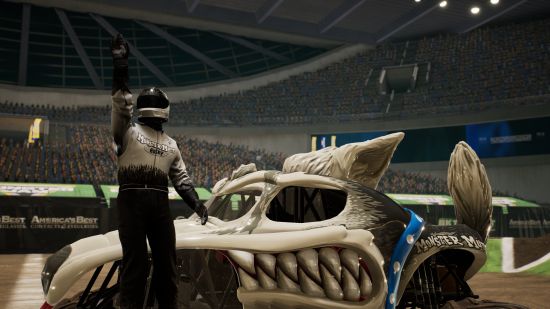 Closing Comments.
It seems I am not a huge fan of Monster Jam – Steel Titans 2 but that would be wrong. Yes, it has some serious misgivings but as a game its entertainment value is good. Not the worlds biggest or flashiest game but still a good bit of fun. Don't go looking for a serious Monster Truck sim or the Mudrunner title. Go into this thinking Crash Bandicoot, Mario Karts, and Sonic Racing. It is a nice distraction, warts and all.