A Plague Tale: Requiem Review (XSX)
A Plague Tale: Innocence was a bit of a sleeper hit. Well, to be honest it was down right over looked by many. Asobo Studio came up with an absolutely stellar piece of gaming in both the story telling and execution departments. The sister and brother duo of Amicia and Hugo de Rune were really put through the ringer in their first trial set in 14th century France. What with the Hundred Years' War, Hugo's illness, and all those rats…
Unfortunately six months down the track all those things are still big problems for the de Rune family. But now Amicia is a much harder young woman, ready to take on the world and anyone who threatens her little brother Hugo.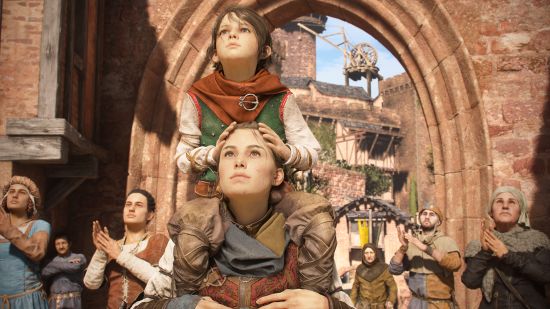 Il Etait Une Fois.
To make this review as spoiler free as possible I will avoid much of the storyline. All I will say is, again, like A Plague Tale: Innocence, Amicia and Hugo's story in A Plague Tale: Requiem is just a great piece of storytelling. The dynamic between the two siblings is fantastic. As is the pairs interaction with their Mother and family friends. Like with the first game I found Hugo to be quite annoying. A whining little shit, if you like. But that is exactly why his character works so well within the game.
As you would expect, although not a prerequisite, playing through A Plague Tale: Innocence first is highly recommended. Not only does this set you in good stead for A Plague Tale: Requiem, A Plague Tale: Innocence is an outstanding game in its own right.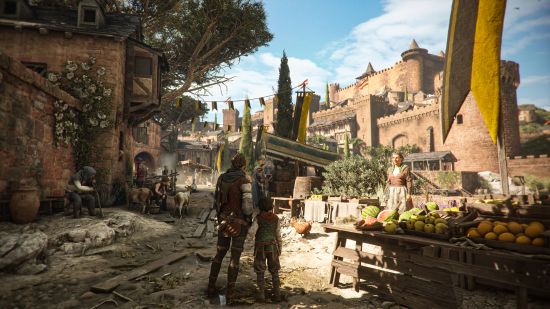 Un Cadre Magnifique.
The setting for A Plague Tale: Requiem is just presented beautifully. Following on from the high bar set with A Plague Tale: Innocence, Asobo Studio have really outdone themselves this time. The character models, the animation, the environment, everything. Everything looks fantastic and thankfully moving around is very intuitive. For the majority of the game you will be in control of Amicia but able to give directions to various companions.
Lighting plays a huge part in A Plague Tale games and it is great to have the dark areas playable and not completely awash in black. I really do want to go into more detail around some of the areas and companions you encounter. But I will refrain and let you discover them for yourself. It is truly worth your time.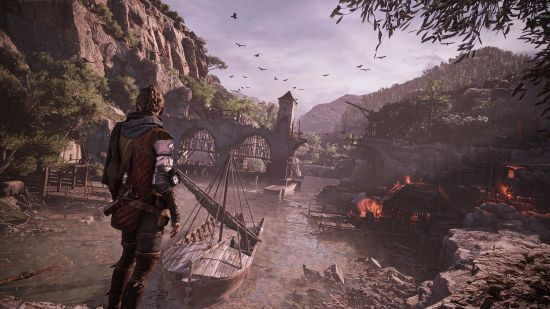 Une Jeune Femme Forte.
Amicia is someone Joan of Arc would have been proud of. A strong, stubborn young woman with the protection of her family at the forefront of her thoughts. This time around you can, if you want, take a more aggressive approach to your mission. Amicia is done tip toeing around and will, much to the horror of others, kill anyone in her way. But you don't have to play in this aggressive manner. The excellent stealth mechanics have been improved and returned to allow you to play in a more innocent fashion.
In line with these play styles are a couple of progression areas for Amicia. Play aggressively enough and you will gain new abilities to eliminate enemies. Stick to the long grass and avoid detection for long enough and you will become even lighter on your feet. It isn't any where close to RPG elements but it sure does add to the game and make you choose your play style early on.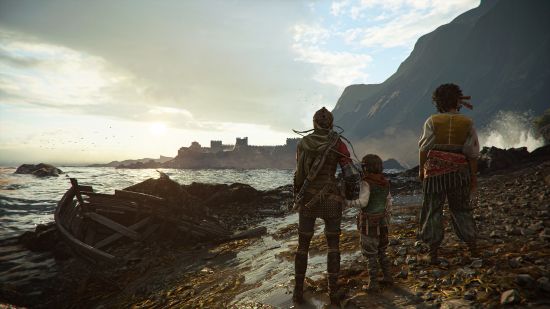 Commentaires De Clôture.
What more can I say. A Plague Tale: Requiem is a masterful piece of gaming. As a Xbox gamer I have missed out on story drive classics like Uncharted, The Last Of Us, and God Of War. So I am glad that there are third party developers out there that allow us all as gamers to share in these wonderful experiences. Clocking in at 15 to 20 hours to complete A Plague Tale: Requiem hits a sweet spot for many gamers. I imagine many players will run through again to try a different play style and explore some of the areas that are missed after turning left instead of right. I know I will.
Visiting the horrors, and beauty, of 14th century France has never been such a pleasure.