Long have the benefits of Xbox's "Gamepass" subscription service been touted on Koru-Cottage. It is the closest to the Nefilx-ification of gaming we have seen, and until now it has had no competition on console. Finally Sony have come to the party with a 3-tier offering. I have kindly been given access to Playstation Plus: Deluxe to see how it stacks up.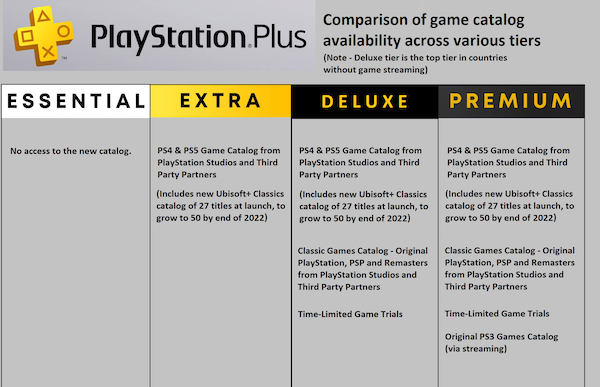 The new 3-tier system needs some clarification. "PS Plus Essential" – is the PS Plus of old. "PS Plus Extra" – is PS Plus and now includes the game catalogue of around 400-ish PS4 and PS5 games. Effectively what most understand the MS Gamepass service is. In ANZ there is "PS Plus Deluxe" – offering the "PS Plus Extra" content, plus access to a select few "classic" titles and game trials. (aka: Demos).
To be clear, in NZ and Aussie there is no cloud gaming or streaming option. Whereas a huge amount of PS2/PS3 classic titles are available in other parts of the world via Playstation Plus: Deluxe. In fact, with regards to PSone, PS2, PS3 and PSP era games, there are approx 35 classic titles available for download.
Inch Deep, Mile Wide
The overall selection in the main game catalouge is impressive and at first glance easily stacks up against Gamepass. Playstation royalty like God or War, Ghost of Tsushima, Death Standing are all here. Although Sony have already made clear they will not be including Day One releases for future top tier first party games to the PS Plus catalogue. This is a massive step behind Xboxs service. Granted, Gamepass has been around a lot longer and as a result I think, feels a tad more feature complete. Day one releases, cloud gaming on PC and mobile combined with the already excellent FPS boost and automatic backwards compatibility… all coalesce in a more cohesive service.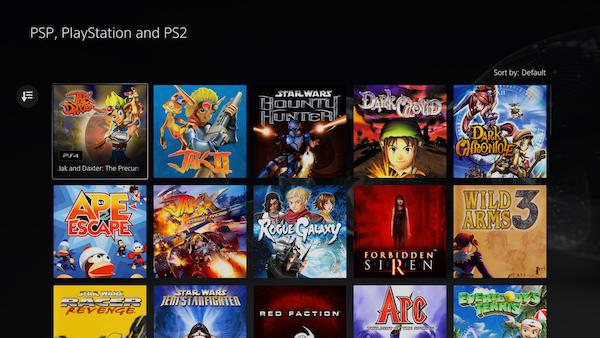 One wee thing that jumped out at me when surfing the huge array of games to choose from on PS Plus, was the distinct lack of first person shooters to choose from. Especially when compared to the 3rd party stable of shooters Gamepass holds. Courtesy of Microsoft's wheeling and dealing with Blizzard Activision, Bethesda and the pack-in of EA Plays content too. That said, a similar critisism could be levelled at Gamepass though, specifically around 3rd person action games. Your gaming tastes will be the decider if you have to choose between the services.
Overall
For those who are Playstation faithful, with only a PS4 or PS5 under the TV and wanting me to just make a 'value for money' assessment. Then this is a no-brainer. PS Plus Extra is excellent value at $21.95 NZD a month, and is the sweet spot for cost and content. Sign-up, dig into the hundreds of games on offer and fingers crossed that Sony will see fit to bring Day One releases to the service in the future. Then we will have a real fight on our hands.