Yes, I got influenced, the Xbox Wireless Headset was not something I really needed, but seeing it flaunted on Socials and flying off the shelves. I decided I'd better shell out for a set before they were gone. So after seeing my local EB Games run out, I hit a quick 'Click and Collect' on the JB hiFi website and turned to my flexible friend. $149 later, I had an email from them by 6:30pm, and was dashing into late night shopping to pick it up by 7:30pm. No supply issues there.
Fortunately we've had a few Headsets run through the team in recent times. Wired, wireless and both first or third party. At the end of the day, it's about how they enhance your game time. The Xbox Wireless Headset is no exception, the first reveals promised a quality unit and they didn't mislead. Fresh out of the minimalistic packaging and box, which is more PS5 than Series X the new Headset smell is unmistakable.
Handling the Xbox Wireless Headset
The build quality in a word is nice. The plastic feels familiar to the Series X and the signature green highlights bring it home. It's not a brittle build, the structure is solid and feels robust. So there's no concern about mechanical failure. The ear cups and soft and comfortable to wear. The 'comfy' factor being a key metric for headsets. However, they are not overly generous, a decent sized head and ears may find the cups limited. Inside they are clearly marked left and right, and they house the volume and chat controls. Presenting as full size dials on each ear, so no fumbling for the right little thumb wheel.
It's also remarkably lightweight in the hands, belying its solid build, but not being heavy to wear. The headband expands with a satisfying click and fits my decent egg nicely. There's not too much tension, so the set sits comfortably apart from the conscious feeling of the smaller than most ear cups.
Is the sound deep and wide?
There's no denying the sound quality, the Bass is deep and the sense of surround is palpable. The addition of Dolby is a great bonus, although not many people will be aware that they have to pay for a licence to keep using it in a few months. You might say $15 isn't much for the benefit of richer sound, I'd agree, but consumers tend to want to know about extra costs before they commit. To be honest the headset is astounding value as-is, building the license cost into the price would not have been off-putting.
It's worth mentioning that while the headset delivers in all departments, I just find the experience with a competitor brand wins in all of them. As a stand alone unit that is native to the Microsoft eco system, its a must buy. If it comes down to life or death situations in-game, I will always take my Quantum 600s.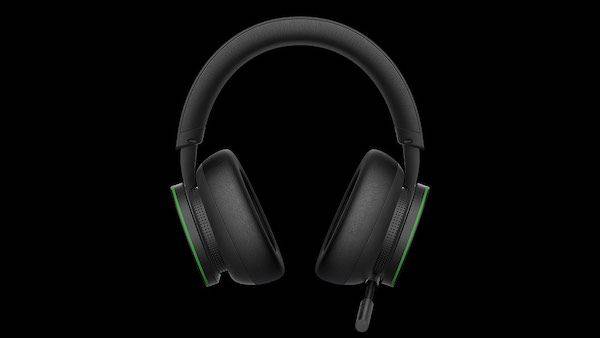 The Xbox Wireless Headset and Quality of Life
A Quality of Life issue, that a lot of people shrug off is simple one. The Xbox platform needs to be able to mute the console output when you switch on your headset. Its a simple thing, yes, you can mute your TV, but in these modern time you shouldn't have to. It's a given on the Playstation platform and something a lot of cross platform users find difficult to swallow. Surely, a system update can switch off the TV audio when it sees the headset is on?
Overall, aside from a couple of minor quibbles, the Xbox Wireless Headset is solid addition to both Xbox and Windows 10 family. Yes, there are better sets out there, but its terrific value and offers some top-notch functionality. I'll always have them attached to my Series X for quiet time gaming and Surface for Teams. However if you're wondering why I heard you coming in CoD, I was probably wearing my other set.